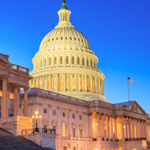 Real Estate Daily News Buzz is designed to give news snippets to readers that our (yet to be award winning) editors thought you could use to start your day. They come from various business perspectives, real estate, government, the Fed, local news, and the stock markets to save you time. Here you will find the headlines and what the news buzz for the day will be.
On Thursday, January 8th, the Dow Jones industrial average rose 323.35 points, or 1.8%, to 17,907.87. The Standard & Poor's 500 index rose 36.24 points, or 1.8%, to 2,062.14. The NASDAQ composite rose 85.72 points, or 1.8%, to 4,736.19.
Benchmark U.S. crude rose 14 cents to close at $48.79 a barrel in New York. Brent crude, a benchmark for international oils used by many U.S. refineries, fell 19 cents to close at $50.96 in London. Wholesale gasoline rose 0.3 cent to close at $1.341 a gallon. Heating oil rose 1.1 cents to close at $1.711 a gallon. Natural gas rose 5.6 cents to close at $2.927 per 1,000 cubic feet.
US MORTGAGE RATES HIT NEW LOWS; NOT A LOT MORE BUYERS BITING
WASHINGTON (AP) — Average U.S. mortgage rates started the year by dipping to new lows, with the benchmark 30-year rate marking its lowest level since May 2013. The ongoing decline in mortgage rates would appear to be a boon for prospective homebuyers. But it hasn't yet significantly enticed more buyers into the market. At the same time, there are fewer distressed properties and bargains coming onto the market that attract real estate investors. This week the nationwide average rate on the 30-year loan fell to 3.73% from 3.87% last week, mortgage giant Freddie Mac reported. The average for a 15-year mortgage, a popular choice for people who are refinancing, slid to 3.05% from 3.15% last week.
APPLICATIONS FOR US JOBLESS AID FALLS, SUGGESTS STRONG HIRING
WASHINGTON (AP) — Fewer Americans applied for unemployment benefits last week, a sign that employers expect ongoing economic growth and the need to hold onto workers. The Labor Department said Thursday that applications for unemployment benefits fell 4,000 last week to a seasonally adjusted 294,000. The four-week average, a less volatile measure, slipped 250 to 290,500. That average has plunged 16% in the past 12 months. Applications are a proxy for layoffs. As fewer workers are being let go, employers are bringing on new employees to meet customer demand.
HOW LOWER OIL PRICES COULD FUEL MORE HIRING IN US
WASHINGTON (AP) — In June, when oil cost $107 a barrel, U.S. employers added a healthy number of jobs — 267,000. Now, with oil below $50, hopes are rising that hiring in the United States is poised to intensify. Goldman Sachs forecasts that if oil stays near its current price, the economy will add 300,000 more jobs this year than if the price had remained at its June level. Stronger job growth is foreseen at retailers, auto dealers, shipping firms, restaurants and hotels — all of which will likely show gains in Friday's jobs report for December.
COCA-COLA CUTTING UP TO 1,800 JOBS
NEW YORK (AP) — Coca-Cola says it will cut between 1,600 and 1,800 jobs in coming months to trim costs. The world's biggest beverage maker has about 130,600 employees around the world. In an emailed statement Thursday, Coca-Cola said it will "continuously look for ways to streamline our business," suggesting additional cuts could be announced later. Coca-Cola Co. and rival PepsiCo Inc. have been looking for ways to cut costs as their soda businesses have flagged in North America.
HONDA FINED $70M FOR NOT REPORTING DEATH, INJURY COMPLAINTS
WASHINGTON (AP) — The Obama administration said Thursday it is fining Honda $70 million — the largest civil penalty levied against an automaker — for not reporting to regulators some 1,729 complaints that its vehicles caused deaths and injuries, and for not reporting warranty claims. The Japanese automaker acknowledged in November that it failed to report the death and injury complaints to the National Highway Traffic Safety Administration over an 11-year period beginning in 2003. The company admitted it learned of the omissions in 2011 but had waited three years to take action. Honda also failed to report certain warranty claims and claims under customer satisfaction campaigns throughout the same period, federal officials said.
FASHION DESIGNERS SPRUCE UP SMARTWATCHES
LAS VEGAS (AP) — Smartwatches don't have to look ugly to be functional. Clothing and accessories designers are collaborating with engineers to produce computerized wristwatches that people will want to wear all day and night. With Apple Inc. preparing to release a watch line that includes an 18-karat gold edition, rivals know they need to think beyond devices that look like miniature computers — with their rectangular screens and wristbands made of rubber-like materials. If the watches aren't attractive, the market won't grow beyond a small niche of users.
INVESTOR PETER THIEL FUND BUYS INTO MARIJUANA BUSINESS
NEW YORK (AP) — Founders Fund, the $2 billion San Francisco venture capital firm run by Silicon Valley stars including Peter Thiel, co-founder and former CEO of Paypal, is investing in Privateer Holdings, a marijuana company that owns several pot-related brands. The companies declined to disclose the size of the investment Thursday, but described it as a "multi-million dollar" participation in a $75 million fundraising effort by Privateer. The deal had been rumored last year. Privateer, based in Seattle, owns the Canadian medical marijuana producer Tilray and the pot information service Leafly. It is also launching a brand of marijuana and products with the family of Bob Marley called Marley Natural.
SELFIE STICKS: TOURIST CONVENIENCE OR PURELY NARCISSI-STICK?
NEW YORK (AP) — Selfies at tourist attractions are nothing new. But until recently, if you wanted a perfectly composed picture of yourself with Times Square or the Colosseum in the background, you might have asked a passer-by to take the photo. Now, though, relatively new gadgets called selfie sticks make it easy to take your own wide-angled self-portraits or group shots. Fans say the expandable rods, which allow users to hold their cellphones a few feet away, are the ultimate convenience: no more bothering passers-by to take pictures, no more fretting about strangers taking lousy shots or running off with a pricey iPhone. But some travellers bemoan the loss of that small interaction that came with politely asking a local to help preserve a memory. And critics express outright hatred of selfie sticks as obnoxious symbols of self-absorption. They even have a derisive name for them, playing on the narcissistic behaviour they think the sticks encourage: narcissi-stick.
JC PENNEY TO SHUT 40 STORES AND CUT 2250 JOBS THIS YEAR
NEW YORK (AP) — J.C. Penney Co. said that it will close about 40 stores this year and cut approximately 2,250 jobs, as it tries to improve its profitability. Most of the stores, located in malls around the country, will close by April 4. The Plano, Texas, company currently runs about 1,060 stores. The announcement Thursday comes two days after J.C. Penney reported a rise in sales during the critical holiday shopping season, an encouraging sign as the company tries to recover from a botched plan to reinvent itself under former CEO Ron Johnson.
BARRA: 1ST YEAR AS GM CEO MARKED BY DISAPPOINTMENT, PROGRESS
DETROIT (AP) — Mary Barra said Thursday that her first year as CEO of General Motors contained both disappointment and progress, as the company recalled a record number of cars and trucks but also improved its handling of safety problems. Barra, who became the first woman to lead a major automaker last January, said the recall crisis forced GM to quickly acknowledge its shortcomings and address them. She appointed a new safety chief, swept out 15 employees and changed the company's product development process to focus more on quality and safety. Barra says GM will support a national database of vehicle identification numbers so automakers can quickly find owners of recalled cars. But she wouldn't say if GM will back legislation calling for stiffer fines or criminal penalties for executives who hide safety defects.