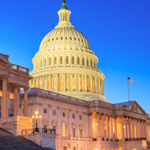 Real Estate Daily News Buzz is designed to give news snippets to readers that our (yet to be award winning) editors thought you could use to start your day. They come from various business perspectives, real estate, government, the Fed, local news, and the stock markets to save you time. Here you will find the headlines and what the news buzz of the day will be.
Thursday, the Dow Jones industrial average gained 33.20 points, or 0.2 per cent, to 17,548.62. The Standard & Poor's 500 index climbed 4.63 points, or 0.2 per cent, to 2,051.31. The NASDAQ composite rose 12.64 points, or 0.3 per cent, to 4,922.40.
Benchmark U.S. crude rose $1.13 to close at $52.78 a barrel in New York. Brent crude, a benchmark for international oils used by many U.S. refineries, rose $1.56 to close at $58.61 in London. Wholesale gasoline rose 4.6 cents to close at $2.045 a gallon. Heating oil rose 2.1 cents to close at $1.736 a gallon. Natural gas rose 4.1 cents to close at $2.726 per 1,000 cubic feet.
Greek government offers sweeping proposal to creditors – Greece finally met a deadline that counted on Thursday and made a series of sweeping proposals that its creditors needed by midnight to set off a mad rush toward a weekend deal to stave off a financial collapse of the nation. The package met longstanding demands by creditors to impose wide-ranging sales-tax hikes and cuts in state spending for pensions that the left-leaning Greek government had long resisted. It raised hopes that Greece can get the rescue deal that will prevent a catastrophic exit from the euro after key creditors said they were open to discussing how to ease the country's debt load, a long-time sticking point in their talks.(The Daily News)
Applications for US jobless benefits rose again last week, highest level since February — The number of people seeking unemployment benefits rose last week to the highest level since late February. But the increase likely reflected temporary auto plant shutdowns rather than any underlying labor market weakness. The number of people filing applications for unemployment benefits rose by 15,000 to 297,000, the Labor Department reported Thursday. That is the highest weekly total since 327,000 applications were filed in the week of Feb. 28. (Reuters)
Fed Signals It's In No Big Hurry to Raise Interest Rates "The Federal Reserve isn't in as much of a hurry to raise interest rates as many people thought.  The central bank admits as much in the minutes of the June policy meeting, which were released Wednesday." (The Street)
Aldi and Lidl Are Ready to Invade the U.S. Beware Walmart and Target! "Aldi and Lidl, Germany's toughest discount food retailers, are invading the US. Both operate small, efficient no frill self-serve supermarkets with a strong non-food assortment, and very low prices. Both have permanently changed the competitive landscape wherever they have gone." (Forbes)
Castleton Park Acquired by New York Real Estate Investor "One of the city's largest and oldest office parks has been sold. Castleton Park, a 120-acre property containing 31 office buildings, was acquired by New York-based Group RMC, a real estate management company." (Indianapolis Business Journal)
Toys 'R' Us Leans on Itself for the Next Big Toy Hit "Big blockbuster movies are expected to do big business in the toy aisle this year. But the U.S.'s largest toy retailer – Toys 'R' Us – doesn't plan to fully rely on toys tied to hit film properties to help boost sales. It will also generate a ton of business from its own, internally created toy lines." (Fortune)
Despite Greece Debt Crisis and China Stock Slide, Global Real Estate Markets Remain Steady  "According to JLL, despite the debt crisis in Greece and volatility in China's equity markets, Q2 2015 preliminary data shows global transaction volumes in the second quarter of the year totaled US$161 billion, unchanged from the same period a year ago." (World Property Journal)
Will Albertsons Sink or Swim Following Its IPO? "The wheeling and dealing continues at Albertsons Companies, Inc. Five months after the company, owned by a consortium led by Cerberus Capital, closed its deal to merge with Safeway and become the second-largest supermarket chain operator in the U.S., it is planning an initial public offering." (Retail Wire)
Fundrise Has Big Plans at Home and Overseas "In a photo taken sometime around 1980, a 3-year-old Benjamin Miller is tucked comfortably in the shovel of a bulldozer inside an 80-feet-deep hole of a construction site in Washington, D.C. The property under development, Georgetown Park Mall, would later become the first urban mall in the nation's capital." (Commercial Observer)
Landlord Who Controls Landmarked Lever House Defaults on Mortgage "Landlord Aby Rosen is scrambling to hold onto the crown jewel of his high-end real estate portfolio in the city." (Crain's New York Business)
Target Opens Dedicated Store For Smart Home Gadgets "At an event on Thursday afternoon, Target TGT -1.20% will unveil what it calls the Target Open House, a 3,500-square-foot retail space located in San Francisco's Metreon shopping center with a house inside made of transparent walls and furniture. The transparent house is packed full of smart home gadgets. (Forbes)
Rent hikes force small businesses to move, revamp — As neighborhoods across the country transform from shabby to trendy, rising rents have forced independent retailers and other small businesses to move and in some cases remake their businesses to fit their new locales. Once they get settled in, owners are left with the concern that the whole cycle could happen all over again if their new neighborhood gentrifies, too. (Journal Times)