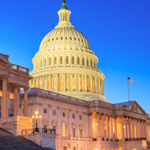 Real Estate Daily News Buzz is designed to give news snippets to readers that our (yet to be award winning) editors thought you could use to start your day. They come from various business perspectives, real estate, government, the Fed, local news, and the stock markets to save you time. Here you will find the headlines and what the news buzz of the day will be.
Friday, the Dow Jones industrial average lost 33.80 points, or 0.2%, at 18,086.45. The Standard & Poor's 500 index edged up 2.35 points, or 0.1%, to close at 2,126.64. The NASDAQ rose 46.96 points, or 0.9%, to 5,210.174.
Benchmark U.S. crude oil fell two cents to close at $50.89 a barrel in New York. Brent crude, a benchmark for international oils used by many U.S. refineries, rose 18 cents to close at $57.10 a barrel in London. Wholesale gasoline rose 3.2 cents to close at $1.929 a gallon. Heating oil fell 0.2 cent to close at $1.664 a gallon. Natural gas increased 1.6 cents to close at $2.870 per 1,000 cubic feet.
Apartment construction drives US homebuilding surge in June – U.S. builders broke ground on apartment complexes last month at the fastest pace in nearly 28 years, as developers anticipate that recent jobs gains will launch a wave of renters. The Commerce Department said Friday that housing starts in June climbed 9.8% to a seasonally adjusted annual rate of 1.17 million homes. All of that growth came from a 28.6% surge in multi-family housing that put apartment construction at its highest rate since November 1987. Starts for single-family houses slipped 0.9% last month.
Dead U.S. Exurbs Are Staging Comebacks "The exurbs, communities one step or more beyond the suburbs, were left for dead after the 2008 crash. Now outside San Francisco, Phoenix, Atlanta and other thriving cities, they're coming back in a tentative recovery. Homebuilders are resuscitating developments that lay dormant for almost a decade and grading old farms into new subdivisions. Prices are climbing in markets swamped by foreclosures just a few years ago." (Bloomberg)
Apartment Builders Back in Washington as Glut Seen Easing "The Washington, D.C., apartment market, after years of overbuilding that created a glut of rentals, is getting a new round of development by some of the country's biggest real estate companies as employment improves. Toll Brothers Inc.'s apartment division will more than double its stock in the area in the next three years." (Bloomberg)
Real Estate Boom Not Over, Blackstone Expert Says at Alpha "U.S. commercial real estate is the midst of a big foreign investment boom that is likely to continue, according to one prominent expert. China is leading the boom, but money also is coming from Canada, Norway, the Middle East and elsewhere, Jonathan Gray, global head of real estate at Blackstone, said at the Delivering Alpha conference presented by CNBC and Institutional Investor." (CNBC)
John Hancock Signs Up in San Diego "John Hancock, the U.S. division of Toronto-based Manulife Financial Corp., is expanding its San Diego portfolio, adding nine office buildings and two multi-family communities. The office portfolio has a total of 933,134 square feet and consists of nine buildings spread over four campuses." (Commercial Property Executive)
Starbucks Opening Stores in Ferguson, Other Low-Income Neighborhoods "On Thursday, Starbucks formally announced the opening of 15 new stores in low to middle income urban communities, namely the Englewood neighborhood on Chicago's south side, Ferguson, Mo., the Jamaica neighborhood in Queens, N.Y., and Milwaukee, Wis. The first of the stores will open in 2016." (Fortune)
Greystone Bassuk Closes $245M Bank of China Loan Facility for 222 East 44th Street "New York-based BLDG Management Company landed a rare, long-term financing for the development of an 80/20 property at 222 East 44th Street, in a deal brokered by The Greystone Bassuk Group, several sources told Commercial Observer. Bank of China provided a 10-year, $254 million construction-to-permanent loan facility for the Midtown East multifamily development." (Commercial Observer)
5 Cities Getting the Worst Deals from Sports Teams "No, Major League Baseball, the National Basketball Association and the National Hockey League have all played chicken with taxpayers and threatened to take their ball (or puck) to another city willing to foot the bill for new facilities. You don't even have to dig that far into history to find examples. In fact, here are just five towns that are being squeezed as we speak." (MarketWatch)
Filings Show Glenwood No Longer a Major Donor "Glenwood Management, perennially the state's largest campaign contributor, has drastically reduced its campaign donations in the first half of 2015. During a six-month stretch in which a top executive has reportedly become a cooperating witness for a federal investigation of a top Albany politician, the real estate developer donated only about 6 percent of the money it gave to political committees during comparable cycles in recent years." (Capital New York)
Mall of America to Unwrap Big New Attraction "Mall of America is adding a big experiential retail destination. Crayola plans to open an interactive attraction that combines retail and entertainment in the nation's largest shopping mall. The 60,000-sq.-ft. Crayola Experience is slated to open at the Bloomington, Minnesota, mega-mall in the summer of 2016. It will be the third location for the format, which recently opened in the Florida Mall, in Orlando, Florida." (Chain Store Age)
Cousins to Roll Up its Sleeves in Atlanta "A major project has been added to Cousins Properties' to-do list; a 485,000-square-foot project, to be exact. In its hometown of Atlanta, the REIT recently completed a 15-year build-to-suit lease with NCR Corp., paving the way for Cousins to kick-start the development of a $200 million office tower that will serve as the consumer transaction technologies company's new world headquarters." (Commercial Property Executive)