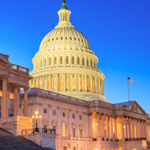 Real Estate Daily News Buzz is designed to give news snippets to readers that our (yet to be award winning) editors thought you could use to start your day. They come from various business perspectives, real estate, government, the Fed, local news, and the stock markets to save you time. Here you will find the headlines and what the news buzz for the day will be.
Wednesday, the Dow Jones Industrial average rose 20 points, or 0.1%, to close at 16,976. The Standard & Poor's 500 index rose a point to 1,974. The NASDAQ composite edged down a point to 4,457.
Benchmark U.S. crude for August delivery fell 86 cents to $104.48 a barrel on the New York Mercantile Exchange, its fifth day of declines. Brent crude, a benchmark for international oils, fell $1.05 to $111.24 a barrel in London.
STOCKS CLOSE AT ALL TIME HIGHS WITH POSITIVE HIRING REPORT
NEW YORK (AP) — Stocks closed at their latest all-time highs Wednesday following news that business hiring was positive in June, adding to speculation that the U.S. economy is picking up momentum. ADP, a payroll processer, said businesses added 281,000 jobs last month, up from 179,000 in the previous month. The figure suggests the government's monthly jobs report, due out Thursday, could also show a significant gain from May. The stock market climbed back to record levels a day earlier after separate reports showed that manufacturing expanded in China and the U.S., the world's two largest economies.
REVIEW: EVOLUTIONARY ADVANCES IN NEW SMARTWATCHES
NEW YORK (AP) — New Android wristwatches from Samsung and LG make a few evolutionary advances, though I won't be rushing out to buy either. Samsung's Gear Live and LG's G Watch are good products and will appeal to those who like to be among the first to own new gadgets. The watches serve as pedometers and let you catch up on email, texts and Facebook notifications while your phone is in your pocket or charging in the bedroom. Even with the phone in your hand, you can check messages on the watch and keep playing video on the phone. Both smartwatches try to keep things simple through voice commands rather than touch. They use Google's Android Wear system, which I reviewed earlier.
SMART & FINAL PLANNING UPCOMING IPO
COMMERCE, CA - The non-membership warehouse chain Smart & Final has filed for an initial public offering, seeking to raise $100 million and $300 million. The company said it would use the proceeds to retire debt and to fund the conversion of existing stores to the Smart & Final Extra! Banner. The company was acquired in 2012 by private equity firm Apllo Capital Management for roughly $975 million. The retailer operates 114 legacy Smart & Final stores (averaging 17,000-square-feet) as well as 81 Extra! Stores (averaging 27,000-square-feet) and 52 Cash & Carry units (averaging 20,000-square-feet) geared toward restaurant operators in Calif. Arizona, and Nevada. The company expects to open 6 additional Extra! Locations in 2014 and 20 new Extra! stores in 2015.
UK INVESTIGATING FACEBOOK OVER PSYCH EXPERIMENT
LONDON (AP) — British data protection authorities are investigating revelations that Facebook conducted a psychological experiment on its users. The Information Commissioner's Office said Wednesday that it wants to learn more about the circumstances of the experiment carried out by two U.S. universities and the social network. The commissioner's office is working with authorities in Ireland, where Facebook has headquarters for its European operations. French authorities are also reviewing the matter. The researchers manipulated the news feeds of about 700,000 randomly selected users to study the impact of "emotional contagion," or how emotional states are transferred to others. The researchers said the evidence showed that emotional contagion occurs without direct interaction between people and "in the complete absence of nonverbal cues."
YELLEN SEES LITTLE THREAT TO FINANCIAL STABILITY
WASHINGTON (AP) — Federal Reserve Chair Janet Yellen said Wednesday that she doesn't see a need for the Fed to start raising interest rates to defuse the risk that extremely low rates could destabilize the financial system. Yellen said she does see "pockets" of increased risk-taking. But she said those threats could be addressed through greater use of regulatory tools. Many of those tools, such as higher capital standards for banks, were put in place after the 2008 financial crisis, which triggered the Great Recession. In her remarks at a conference sponsored by the International Monetary Fund, Yellen disputed criticism that the Fed had contributed to the 2008 crisis by keeping rates too low earlier in the decade.
US FACTORY ORDERS SLIDE 0.5% IN MAY
WASHINGTON (AP) — Orders to U.S. factories fell in May, ending three months of gains. The Commerce Department reported that orders fell 0.5 per cent, pulled down by falling demand for military and transportation equipment. That followed increases of 0.8% in April, 1.5% in March and 1.7% in February. Excluding military hardware, factory orders rose 0.2% in May from April. Orders for transportation equipment fell 2.9%. Orders for computers and electronic equipment fell 2%, biggest monthly drop since December. Orders for durable goods, meant to last three years or more, fell 0.9% in May. Orders for nondurable goods slipped 0.2%. Factory orders were up 2.5% from May 2013.
MISSOURI CITY OPTS OUT OF FLOOD PROTECTION
CLARKSVILLE, MO. (AP) — For years, tiny Clarksville has paid for temporary sandbag walls to protect its quaint business district and historic waterfront homes from Mississippi River flooding. But unwilling to raid its coffers again despite rising water levels, the city has left it to individual merchants and residents to safeguard their property. After an unusually calm spring, the river is raging. Recent heavy rains in the upper Midwest have caused a sudden surge in the water level and by the middle of next week, the National Weather Service is projecting it to reach 9 feet above flood stage in Clarksville.
SMALL BUSINESS OWNERS LEARN RECESSION LESSONS
NEW YORK (AP) — For some small business owners, the Great Recession turned out to be a lesson in how to run their companies better. Many owners whose businesses failed during the recession have taken the plunge again, restarting or opening new businesses. But they're not repeating past mistakes. Their companies are leaner, smarter and less risky. There are no definitive numbers on how many small businesses failed during the recession. But there were 337,303 fewer companies with under 499 employees in 2011 than there were before the recession began, according to the Census Bureau. The government hasn't released more recent statistics, so it's not known how many new companies there are, or how many owners went on to start new businesses.