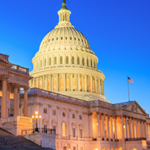 Real Estate Daily News Buzz is designed to give news snippets to readers that our (yet to be award winning) editors thought you could use to start your day. They come from various business perspectives, real estate, government, the Fed, local news, and the stock markets to save you time. Here you will find the headlines and what the news buzz of the day will be.
Tuesday, the Dow Jones industrial average slipped 2.51 points, less than 0.1%, to 17,764.04. The Standard & Poor's 500 index picked up 0.87 of a point, a sliver of a percent, to finish at 2,080.15. The NASDAQ composite lost 7.76 points, or 0.2%, to 5,013.87.
Benchmark U.S. crude rose $2 to close at $60.14 a barrel in New York. Brent crude, a benchmark for international oil used by many U.S. refineries, rose $2.19 to close at $64.88 in London. Wholesale gasoline rose 7 cents to close at $2.077 a gallon. Heating oil rose 6.3 cents to close at $1.918 a gallon. Natural gas rose 14.1 cents to close at $2.846 per 1,000 cubic feet.
Number of US job openings jumped to a 15-year high in April— U.S. employers advertised the most open jobs in April than at any time in the 15 years that the government has tracked the data, a sign that this year's steady hiring will likely continue. The Labor Department said Tuesday that the number of open jobs at the end of April jumped 5.2% to 5.4 million. The figure suggests that employers anticipate stronger customer demand in the months ahead. The job market has remained healthy even as the economy faltered at the start of 2015. The steady hiring shows that businesses see the economic slump as having resulted mainly from temporary factors such as a harsh winter.
US stockpiles rise in April as sales surge — U.S. wholesalers boosted their stockpiles in April by the largest amount since January, while their sales surged at the fastest pace in 13 months. Stockpiles held at the wholesale level rose 0.4% in April from March, the Commerce Department reported Tuesday. Sales increased 1.6% after falling in March. It was the strongest advance since March 2014 and follows a number of months in which sales either declined or were flat. An increase in inventories can be an indication of rising business optimism as companies restock empty store shelves in anticipation of stronger demand.
Greece and its creditors are discussing an extension of the country's bailout program through March 2016, WSJ reports, in an attempt to break the current impasse over reforms and austerity measures. According to sources, Athens would get access to €10.9B ($12.3B) in aid – originally set aside to prop up Greek banks – to help stay solvent over the proposed extension. Greece's current bailout program ends on June 30.
As China's boom surpasses the headiest days of the U.S. Internet bubble, signs of excess are cropping up everywhere. Mainland speculators have borrowed a record $348B to bet on further gains, price-to-earnings ratios have climbed to the highest levels in five years, while Chinese exchanges have created $6.5T in just 12 months of trading. The economy, meanwhile, is mired in its weakest expansion since 1990. Chinese shares face their next big test later today, when index provider MSCI decides whether mainland securities are eligible for indexes used by $9.5T of funds worldwide.
Meanwhile, China's inflation in May came in lower than expected, offering more evidence that Asia's largest economy is stalling and suggesting more stimulus may be on the way. China's CPI rose 1.2% from the year-earlier period, slightly below the 1.3% forecast and below the 1.5% rise in April. Producer prices fell for the 38th straight month, slumping 4.6% from a year earlier.
When the two executives who lead Deutsche Bank unexpectedly announced their resignations on Sunday, pressure from angry shareholders was widely seen as the chief factor. But regulators also played a role in the departures, NYT reports, stating German financial watchdog BaFin pressed the co-CEOs to resign due to the way they handled an investigation into the alleged manipulation of interest rates by bank employees. A spokesman for Deutsche Bank (NYSE:DB) has strongly denied the claim.
Fiat Chrysler Automobiles' CEO Sergio Marchionne is reaching out to hedge funds and other potential allies to prod General Motors (NYSE:GM) into a merger, sources told WSJ. Marchionne has been emboldened by recent successes of activist investors at GM and sees them as a means to consolidate the fragmented auto industry. So far, GM has resisted all of Fiat Chrysler's (NYSE:FCAU) entreaties, including a merger appeal to Chief Executive Mary Barra earlier this year.
Boeing recently announced it was looking to increase the seating capacity of its 777-300ER commercial aircraft by reducing the size of the lavatories, saying it could add up to 14 extra seats in the aircraft and give airlines room to improve their unit passenger margins. 777 General Manager Elizabeth Lund is confident about the changes and has said that the aircraft was receiving positive responses. Boeing's (NYSE:BA) announcement comes just days before the Paris Air Show, which will be held from June 15 to June 21.
EBay shares fell close to 4% on Monday after it projected sales to grow at a lower rate than expected following a planned split from PayPal (Pending:PYPL). In a filing, eBay (NASDAQ:EBAY) said it anticipated revenue from its marketplace division to remain flat or grow as much as 5% (on a constant currency basis) in 2015 and 2016, while PayPal is expected to see 15%-18% constant currency growth this year and about 15% annual growth in the "medium term."
Apple's much-rumored subscription service has been unveiled, and so has a radio station (Beats 1) featuring live DJs. Apple Music (NASDAQ:AAPL) will launch on June 30 in over 100 countries, and come with a 3-month free trial. Beyond that, it costs $9.99/month for individual plans (similar to rivals), and $14.99/month for family plans (up to 6 members). Android support arrives in the fall. Other announcements: An iOS 9 News app, iPad multitasking and watchOS 2.
Stepping closer to shedding some more non-core assets, P&G (NYSE:PG) has received several binding offers for separate parts of its beauty business. Bidders, including Henkel (OTCPK:HENKY), Coty (NYSE:COTY) and PE firms KKR (NYSE:KKR), Clayton Dubilier & Rice and Warburg Pincus, have made offers in the billions of dollars for P&G's haircare unit, cosmetics division and fragrance business. CEO Lafley said last August he would reverse the company's strategy of aggressive expansion and unload more than half of its brands.
Newmont Mining has agreed to acquire the Cripple Creek & Victor gold mine in Colorado from AngloGold (NYSE:AU) for $820M in cash plus a 2.5% net smelter return royalty for gold production from potential future underground ore. Newmont (NYSE:NEM) believes the deal will add 350K-400K oz./year of gold in 2016 and 2017 at all-in sustaining costs of between $825-$875/oz. To fund the deal, NEM plans to conduct a public offering of 29M common shares, with an underwriters option to purchase up to an additional 4.35M shares. NEM -1.5% AH.
While AT&T waits to close its acquisition of satellite-television operator DirecTV (NASDAQ:DTV), the group's own pay-TV unit has some unfinished business with CBS. Setting the stage for a likely contract dispute, AT&T's U-Verse programming agreement for CBS and its cable channels, including Showtime, runs out on June 30. If the stations go dark, 2.5M subscribers (many more in Showtime's case) would lose the programming, primarily in Dallas, Los Angeles and Chicago.
The Obama administration has announced it will forgive federal student loans owed by Americans who can prove their schools broke a state law, such as false advertising, fraudulent recruiting or other deception, to lure them to apply and borrow funds. The move, which could potentially involve billions of dollars, is designed to grant debt relief to former students of now-bankrupt Corinthian Colleges (OTCPK:COCOQ), which lied to prospective students about its graduates' job success. The forgiveness push, though, will likely stretch far beyond the institution.
Greystone Bassuk Secures $200M for 525 West 52nd Street Development "The Greystone Bassuk Group closed a $200 million construction-to-permanent financing facility on behalf of Taconic Investment Partners and Mitsui Fudosan Americas for a $330 million development in Hell's Kitchen, Commercial Observer has learned." (Commercial Observer)
GE to Sell Sponsor Finance to Canada Pension for $12 Billion "General Electric Co. agreed to sell the majority of its U.S. private-equity lending business to Canada Pension Plan Investment Board for about $12 billion, a significant step in its plan to pull back from financial operations and return to its manufacturing roots." (Bloomberg)
Cushman & Wakefield Is Looking for New Headquarters "Cushman & Wakefield, a subsidiary of DTZ, is exploring a deal for a new 300,000-square-foot global Manhattan headquarters, according to sources within the company." (Crain's New York Business)
Online Jewelry Retailer Blue Nile Opens Its First Brick-and-Mortar Store "Another online merchant has ventured into the physical space. Diamond and fine jewelry retailer Blue Nile has opened its first freestanding store, at Roosevelt Field Mall, Garden City, N.Y." (Chain Store Age)
Malls That Rake In the Most Sales Per Square Foot "Despite their reputation as cookie-cutter properties that have proliferated throughout the suburbs, one thing is for sure: Not all malls are created equal." (CNBC)
The 7 Biggest Hotels in NYC's Pipeline "A weakening euro, concerns over Airbnb and worries over a supply glut haven't done much to slow New York's hotel boom. Here are the seven biggest Manhattan hotels on the way, totaling over 3,000 rooms." (Bisnow)
Opinion: New Tech Money Is Destroying the Streets of San Francisco "The City by the Bay is famous for its steep hills, clanging cable cars, enveloping fog and stately Victorian-era homes." (Market Watch)
Ziel Feldman: It Was Worth Every Penny "The first thing you see when you walk into the swanky lobby of HFZ Capital Group's Midtown office is a sad-looking rhinoceros suspended from a crane. Standing shoulder high on a coffee table in the middle of a swanky lobby, the crane is a sculpture by Italian artist Stefano Bombardieri. According to HFZ's President Ziel Feldman, the art is a metaphor for harnessing power. And considering recent events, it seems it also has another message: This is a company that's going after the big game." (The Real Deal)
Sears Looks to Real Estate to Offset Sales Slump "Sears' first-quarter loss narrowed though sales continue to slide as the retailer prepares the roll-out of its real-estate investment trust this week to raise cash." (Long Island Business News)
Doubling Down on the Rebirth of the American Shopping Mall "For the first 100 years of its existence, the tiny town of Williston, North Dakota, was known for little more than ranching, farming and its proximity to where the Yellowstone and Missouri rivers meet. It was a true frontier town, with a small downtown district and the closest shopping mall some 125 miles away. Blink and you could miss it." (CNBC)
Small Chinese investors flying blind in latest market boom – Li Haitao, a 24-year-old employee at a steel trading company, did no research last June before he joined a stampede of novice investors into China's surging stock market. He paid for his risk-taking. Many new investors piling into China's stock market, which has more than doubled in less than a year, are like Li: rookies with little information whose enthusiasm for risky speculative trading is fueling rising concern they might be hurt when the boom cools. (ABC)
Apple Music brings change to streaming, but is it enough? – When Apple launches its Apple Music streaming service at the end of June, it will affect things big and small in the music industry. Hundreds of millions of iPhone and iPad users in more than 100 countries will get to try the $10-per-month service for free for the next three months when it is pushed to their devices with a free upgrade. They'll get unlimited access to tens of millions of songs during the trial, and afterward be required to pay a monthly fee for access, instead of paying for each album or song download. (ABC)
HSBC slashes 25,000 jobs at home as it shifts focus further to Asian roots — HSBC Holdings, Europe's largest bank by market value, will cut up to 25,000 jobs globally to reduce costs and shift its center of gravity further toward the fast-growing Asian economies where it started out 150 years ago. The London-based group, which is worth 120 billion pounds ($184 billion), about the same as U.S. giant Bank of America, said Tuesday it is "redeploying resources to capture expected future growth opportunities." Though it has not yet decided whether to move its headquarters, the bank is clear on where it thinks its commercial future lies — China and the Asia-Pacific region. (LA Times)
APNewsBreak: 1st Midwest farm hit by bird flu restarts — Three months after a devastating form of bird flu made its first appearance in the Midwest, the first poultry farm in the region to be affected is growing turkeys again — even though the virus is still lurking in Minnesota and beyond. The Pope County farm was restocked with new birds Sunday, Dr. Dale Lauer, an assistant director with the Minnesota Board of Animal Health, told The Associated Press. (AP)
American, Southwest add to airline investors' concern — American and Southwest gave disappointing outlooks for a key second-quarter revenue figure on Tuesday, adding to investors' concerns that the carriers are losing their ability to raise prices. Shares of Southwest dropped 5 percent while other airline stocks were mixed in afternoon trading. Investors worry that the airlines may add flights faster than the pace of travel demand. American, the world's biggest airline company, lowered its second-quarter forecast for its pretax profit margin and revenue for each seat flown one mile. The latter is a key figure that can fall when airlines charge lower average prices. (ABC)
GE takes step away from banking with $12 billion deal — General Electric will sell its private equity business in a deal valued at about $12 billion as it refocuses on its core businesses and exits a banking sector now under stricter oversight. The U.S. Sponsor Finance business, which includes Antares Capital, GE Capital's lending business to private equity-backed middle market companies, will be sold to the Canada Pension Plan Investment Board, alongside a $3 billion bank loan portfolio.
Campbell Soup buying Garden Fresh salsa maker for $231M — Campbell Soup is buying refrigerated salsa maker Garden Fresh Gourmet for $231 million as it continues to make a push into hot categories such as refrigerated fresh and organic foods. This is the latest acquisition by Campbell Soup Co. that looks to keep pace with consumers' increasing interest in fresh and organic products as they lose their taste for its trademark canned soups. The Camden, New Jersey-based company purchased food company Bolthouse Farms in 2012 and organic baby food company Plum in 2013.
Intel launches investment fund for minority, women-led firms — Intel is launching a $125 million investment fund for technology startups led by women and minorities, a move the chipmaker says is aimed at changing the face of Silicon Valley. The new fund, which is unusual for its focus on minority-led companies, is part of a broader effort that Intel CEO Brian Krzanich has launched amid widespread criticism of a U.S. tech industry dominated by white male executives and investors.