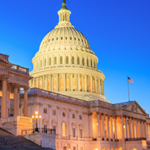 Real Estate Daily News Buzz is designed to give news snippets to readers that our (yet to be award winning) editors thought you could use to start your day. They come from various business perspectives, real estate, government, the Fed, local news, and the stock markets to save you time. Here you will find the headlines and what the news buzz of the day will be.
Wednesday, the Dow Jones industrial average rose 236.36 points, or 1.3%, to 18,000.40. The Standard & Poor's 500 index gained 25.05 points, or 1.2%, to 2,105.20. The NASDAQ composite climbed 62.82 points, or 1.3%, to 5,076.69.
Benchmark U.S. crude rose $1.29 to close at $61.43 a barrel in New York. Brent crude, a benchmark for international oil used by many U.S. refineries, rose 82 cents to close at $65.70 in London. Wholesale gasoline rose 6.9 cents to close at $2.146 a gallon. Heating oil rose 2.8 cents to close at $1.946 a gallon. Natural gas rose 4.5 cents to close at $2.891 per 1,000 cubic feet.
TREO changes name to Sun Corridor – In reflection of its expanding economic development support throughout Southern Arizona, Tucson Regional Economic Opportunities (TREO) is changing its name to Sun Corridor Inc. With this change, the area will gain services that target: Promotion of the "megaregion" as a gateway for near-shore products and movement of goods; A stronger bi-national position with Mexico, leveraging economic growth of Arizona's largest trading partner; and Enhanced influence at state and federal levels, representing a greater geographic economic super region. In addition to the name change, Sun Corridor Inc. will relocate from downtown Tucson to 1985 E. River Road, Suite 101, in the Catalina Foothills area effective Saturday, August 1. (Press Release)
Shake Sack to Open in Scottsdale in 2016 – One of the most popular hamburger restaurant concepts in the U.S. has plans to move into Scottsdale Fashion Square next year. Shake Shack (NYSE:SHAK), which went public earlier this year, announced Tuesday it will open a new location in the Macerich-owned Scottsdale mall. The New York-based restaurant chain is moving into the space formerly occupied by Sam Fox's shuttered Modern Steak. (Phoenix Biz Journal)
Tucson-based Critical Path Institute has been selected to host a new tuberculosis (TB) clinical trial data sharing platform. The initiative will start by creating a common database from three Phase III clinical trials earlier supported by the Special Programme for Research and Training in Tropical Diseases (TDR), the TB Alliance and St. George's, University of London. (Press Release)
Start Up Tucson is accepting applications now for middle and high schoolers who are ready to learn the innovation skills critical to a successful career in our new global economy! Middle School Session, Grades 5-8: July 20-24; and High School Session, Grades 9-12: July 27-31. This week-long camp will feature technology demonstrations and guest speakers from Tucson Entrepreneurs and the University of Arizona. Attendees will learn the same tools entrepreneurs use including how to identify problems, validate solutions, evaluate financial feasibility, and pitch ideas. (Press Release)
Real Estate Fundamentals are strong according to Kimco CEO – REIT stocks have struggled in recent weeks based on interest rate concerns, but industry fundamentals are strong, said Kimco Realty CEO David Henry, a former ICSC chairman. "It really is amazing when you think about it, because rates are only going to go up if the economy shows some signs of strength, which usually translates to good things for real estate," Henry said. Supply of shopping centers is muted, and consumer spending is showing signs of strengthening, he said. (ICSC)
Carlyle Weighs U.S. Real Estate Expansion, Rubenstein Says "Carlyle Group LP, the world's second-biggest manager of alternatives to stocks and bonds, may add a real estate offering targeting about 10 percent returns, co-founder David Rubenstein said." (Bloomberg)
Buyout firm Arcapita Sells $640 mln U.S. Real Estate Portfolio "Bahrain-based Islamic investment firm Arcapita said on Wednesday it had sold its real estate portfolio of retirement communities across the United States to NorthStar Healthcare Income Trust for $640 million. The portfolio includes 16 facilities and 4,000 residential units for continuing senior care." (Reuters)
Under Fire from Advocates, REITs Overhaul Pay for Executives "REITs such as mall owner  CBL & Associates Properties Inc.,  retail and office property owner Lexington Realty and  CYS Investments Inc. all have changed their pay structures in the past year. These firms now link salaries, bonuses and other benefits more closely to the companies' long-term financial performance." (The Wall Street Journal)
Top 10 Biggest Real Estate Projects Coming to NYC "It seems like developers took a bit of a breather in April. While last month only saw one newly-proposed project larger than 100,000 square feet, nearly all of May's top 10 were over that size." (The Real Deal)
Is Macy's Moving Closer to a Big Real Estate Transaction? "Reiterating recent comments that any transaction involving real estate such as the creation of a real estate investment trust, or REIT, would be 'complicated,' Hoguet nevertheless laid out a case for some kind of deal. The executive pointed to the rise in real estate values across the country since the bottom of the financial crisis in 2009, and the potential to work closely with a mall developer." (The Street)
Bjarke Ingels Unveils Design for NYC's World Trade Tower "Developers of 2 World Trade Center unveiled a new design for the lower Manhattan tower by architect Bjarke Ingels that replaces the four-diamond roof with a series of stepped green terraces. The 80-story, 1,340-foot (408-meter) tower, second-tallest of the four on the site, is about half committed to 21st Century Fox Inc. and News Corp." (Bloomberg)
Billionaire Brothers Jump Into Plaza Hotel Fray Draft "David and Simon Reuben, billionaire brothers who reside in Monaco, have jumped into a messy saga in India that could decide who controls the historic Plaza Hotel and two other marquee hotels in New York and London. The brothers have completed a deal with the lender to the hotel's owner, the Indian conglomerate Sahara Group. The Reubens are paying more than $800 million, or roughly face value, to the Bank of China for the debt on the Plaza, London's Grosvenor House and the Dream Hotel in downtown Manhattan." (The Wall Street Journal)
New Heights for the Mile High City "Evidently not content with already having the largest spec office building under construction in downtown Denver, Hines today held a groundbreaking ceremony for an even bigger project in the Mile High City, a 662,000-square-foot, Class A office tower at 1144 Fifteenth." (Commercial Property Executive)
Eliot Spitzer Plans Boutique Office Building at Hudson Yards "The former-governor-turned-developer is looking to build a roughly 415,000-square-foot mixed-use tower with some 300,000 square feet of office space at the northwest corner of 10th Avenue and 35th Street. The site in question sits adjacent to one he purchased for $88 million in late 2013." (The Real Deal)
Northwood University Vacates Campus in Florida "Northwood University is selling its 31-year-old campus in West Palm Beach, Fla., a year after shutting its residential campus near Dallas. The nation's pre-eminent auto-retailing school is also restructuring its operations to improve revenue. The moves are in part because of recent poor financial results." (Crain's Detroit Business)
Why Americans are getting new credit cards – A big change is happening inside your wallet. U.S. banks, tired of spending billions each year to pay back fleeced consumers, are in the process of replacing tens of millions of old magnetic strip credit and debit cards with new cards that are equipped with computer chips that store account data more securely. (Yahoo)
Walgreens, insurers push expansion of virtual doctor visits – Millions of people will be able to see a doctor on their smartphones or laptops for everyday ailments once the nation's largest drugstore chain and two major insurers expand a budding push into virtual health care. Walgreens said Wednesday that it will offer a smartphone application that links doctor and patients virtually in 25 states by the end of the year. That growth comes as UnitedHealth Group and the Blue Cross-Blue Shield insurer Anthem prepare to make their own non-emergency telemedicine services available to about 40 million more people by next year. (ABC)
What's holding up a deal on Greece's bailout – The ball is in Greece's court, its creditors say. But this isn't tennis — unless you can imagine a match between argumentative snails, coached by committee, without an umpire. After four and a half months of back and forth, Greece and its creditors remain far from a deal on what reforms the country must make to get more rescue loans. It needs the money to avoid defaulting on its debts and save itself from an even nastier mess, like falling out of the euro. (Daily Mail)
US budget deficit drops to $82.4 billion in May – The U.S. budget deficit for May dropped sharply from the level a year ago but much of the improvement reflected a calendar quirk. In its monthly budget report, the Treasury Department said Wednesday that the May deficit dropped to $82.4 billion, down from a deficit of $130 billion in May 2014. But last year's deficit was inflated because June 1 fell on a Saturday, requiring the government to mail out $35 billion in June benefit payments in May of last year.
Know what 'Throwing shade' means? Taco Bell execs do – Taco Bell executives are studying a strange new vocabulary emerging on this side of the border — the lingo of its young customers. CEO Brian Niccol said the company features a "Millennial Word of the Week" at its headquarters as a reminder of how the chain's biggest fan base communicates. Niccol said the words are "curated" by a group of employees in their 20s who send out an email every Tuesday or Wednesday. The words are also posted on screens and monitors around the office in Irvine, California.
Organized labor takes gamble by battling Obama's trade bill – Organized labor's fierce opposition to President Barack Obama's trade agenda threatens to split the political left and deal a new blow to unions if the president prevails in a House vote that could come this week. Unions can ill-afford another high-profile defeat. Industrial states including Michigan, Indiana and Wisconsin have enacted "right-to-work" laws after electing Republican governors and legislative majorities. Wisconsin Gov. Scott Walker is now a serious GOP presidential contender after winning major showdowns — including a recall election — against public-sector unions. (Washington Post)
US says it intends to regulate emissions by airliners – The Obama administration proposed Wednesday to regulate aircraft emissions in much the same way as power plants, saying they are a threat to human health because they contain pollutants that help cause global warming. Using its authority under The Clean Air Act, the Environmental Protection Agency's preliminary finding of endangerment to human health clears the way for possible U.S. adoption of international emissions standards. (US Mail)
Netflix's stock soars as shareholders clear way for split – Netflix's stock climbed to new high after shareholders cleared the way for its board of directors to make the Internet video service's stock more affordable. Shareholders set the stage for Netflix to split its stock by approving a proposal that will allow the board to increase the company's outstanding stock to as many as 5 billion shares. The previous limit had been 170 million shares. (Yahoo)