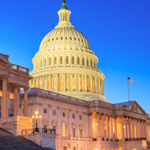 Real Estate Daily News Buzz is designed to give news snippets to readers that our (yet to be award winning) editors thought you could use to start your day. They come from various business perspectives, real estate, government, the Fed, local news, and the stock markets to save you time. Here you will find the headlines and what the news buzz of the day will be.
Monday, the Dow Jones industrial average added 103.83 points, or 0.6%, to 18,119.78. The Standard & Poor's 500 index gained 12.86 points, or 0.6%, to 2,122.85. The NASDAQ rose 36.97 points, or 0.7%, to 5,153.97.
Benchmark U.S. crude rose 7 cents to close at $59.68 a barrel in New York. Brent crude, a benchmark for international oils used by many U.S. refineries, rose 32 cents to close at $63.34 in London. Wholesale gasoline fell 2.9 cents to close at $2.030 a gallon. Heating oil rose 0.2 cents to close at $1.869 a gallon. Natural gas fell 8.3 cents to close at $2.733 per 1,000 cubic feet.
These 18 Cities Will See the Most Economic Growth Next Year "For the past few years, oil towns have dominated the ranks of the fastest-growing economies in America. Now that the energy boom is fading, a new leader is emerging: Retirement communities in Florida that are buoyed by a surge in baby boomers." (Bloomberg)
Fortress Closes Opportunistic Real Estate Fund at $1 Billion "Fortress Investment Group has closed opportunistic credit real estate fund Fortress Real Estate Opportunities Fund II at its $1 billion hard cap, spokesman Gordon E. Runte said in an e-mail. Fortress executives began raising the fund in 2014." (Pensions & Investments)
Life Time Fitness Sells $900 Million in Real Estate "Life Time Fitness sold the real estate assets of 29 of its 114 fitness centers for $900 million, raising funds to help pay for the founder-led buyout that took the company private again. The deals included two of its facilities in the Twin Cities, one in St. Louis Park and another in Eden Prairie." (Star Tribune)
Macerich Slips as Large Block of Shares Offered "Macerich Co. dropped the most in almost 12 weeks amid speculation Simon Property Group Inc., which attempted to take over the shopping-mall owner earlier this year, was responsible for offering a block of the company's shares overnight." (Bloomberg)
International: Starwood Keen on Canada "Starwood Hotels & Resorts Worldwide has opened its second Four Points by Sheraton property in metro Vancouver. Located off Highway 1 in Surrey's central business district, the 77-key Four Points by Sheraton Surrey opens its doors to guests June 18." (Commercial Property Executive)
TD Ramps Up NYC Real Estate Lending—But Stays Cool on Condos "TD Bank expanded its U.S. real estate lending by 9.5 percent in 2014, issuing $6.3 billion in new loans, in a further sign that major banks have regained their groove following the financial crisis. But while the Canadian lender is bullish on New York City as a whole, its head of U.S. real estate lending expressed caution over the luxury condominium market." (The Real Deal)
Will 2 Million 'Boomerang Buyers' Ignite Housing? "Lenders require seven years of credit repair after a foreclosure and four years after a short sale before they will consider another mortgage. About 700,000 boomerang buyers would therefore be eligible for credit again this year, and up to 2.2 million over the next five years, according to TransUnion, a credit information company." (CNBC)
Gap's Fashion-Backward Moment "In a presentation to investors last week, Art Peck, Gap's chief executive, spoke somewhat poignantly about the brand's downward trajectory. When Gap's latest round of store closures is done, its footprint in the United States will fall to just two-fifths of its peak in 2000." (The New York Times)
Access Point Financial Goes Where It's Never Gone Before "Atlanta-based Access Point Financial, Inc. has entered the asset-backed securitization market with its first transaction representing $183 million of fixed-rate notes secured by 126 loans made to hotel owners throughout the United States." (Commercial Property Executive)
Pirch Lets You Take a Shower, Cook a Meal at its Stores "Unwind in a steam room. Sip on a fancy latte. Chow down a freshly cooked breakfast, and spend the afternoon drinking cold beer straight from the tap.Pirch, a California-based retailer with eight locations across the U.S., is looking to reinvent the way consumers shop for home appliances." (CNBC)
Martha Stewart Living acquired for $353 million – Martha Stewart single-handedly changed the game for home decorating and cooking in the late 1990s, becoming the "it" designer for all things domestic. But the announcement on Monday of an acquisition of her media and merchandising empire in a deal that values the company at far less than in it was worth in its glory days shows how much her brand has eroded over the years. Martha Stewart's is being sold to Sequential Brands Group, which owns and licenses such brands as Ellen Tracy and Jessica Simpson, in a deal valued at $353 million. That's a fraction of the $1.8 billion valuation when the company went public in 1999. (ABC)
Anthem sees its more than $47 billion bid to buy rival Cigna as a way to muscle up on technology that helps consumers and to strengthen its rapidly growing Medicare Advantage business.Leaders of the Blue Cross-Blue Shield insurer reaffirmed on Monday their commitment to getting a deal done a day after Cigna shot down the idea in a letter delivered to Anthem's board. (ABC)
Europe cautiously optimistic, Greece has finally offered economic reforms that creditors consider potentially acceptable, giving Prime Minister Alexis Tsipras a couple days to turn a spirit of goodwill into a deal that might keep the country from a painful exit from the euro currency. Even though a firm deal to get Greece more loans remained elusive Monday, leaders from the 19 euro nations and the International Monetary Fund said Tsipras' new reforms plan offered the basis to break a four-month deadlock in talks.
Williams rejects ETE $48 billion bid, but considers possible sale to Energy Transfer Equity, and said that it may still put the natural-gas pipeline company up for sale. Its stock jumped 26 per cent to close at $60.86. Williams said ETE's bid significantly undervalues the business, but that it was exploring other strategic options. ETE confirmed Monday that it had offered $64 per share, a 32 per cent premium to Williams' closing price Friday. It put the deal's total value at $53.1 billion, including debt and other liabilities. (CNBC)
Private equity firm Lone Star Funds will buy Home Properties private for approximately $7.6 billion including debt. Dallas' Lone Star will pay $75.23 per Home Properties share, a 3.4 per cent premium to the real estate investment trust's Friday closing price of $72.73. Home Properties, based in Rochester, New York, may seek third-party proposals over the next 30 days. (Reuters)