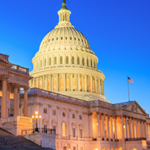 Real Estate Daily News Buzz is designed to give news snippets to readers that our (yet to be award winning) editors thought you could use to start your day. They come from various business perspectives, real estate, government, the Fed, local news, and the stock markets to save you time. Here you will find the headlines and what the news buzz for the day will be.
Monday, the Dow Jones Industrial average rose 26.46 points, or 0.2%, to close at 16,743.63 Monday. The Standard & Poor's 500 index gained 1.40 points, less than 0.1%, to 1,924.97. The NASDAQ composite lost 5.42 points, or 0.1%, to 4,237.20. Benchmark U.S. oil for July delivery fell 24 cents to $102.47 a barrel on the New York Mercantile Exchange.
SIEMENS TO CUT ABOUT 11,600 JOBS
FRANKFURT — As part of a major restructuring, Siemens plans to eliminate about 11,600 jobs, a company spokesman said on Friday. "These jobs will be cut," the spokesman said, confirming remarks made by chief executive Joe Kaeser to a conference of investors and analysts in New York on Thursday. The spokesman said some staff may be redeployed in company "divisions that will be reinforced," without providing further details. "It is not yet clear how many people will be recommended for other positions," he said, adding that the company was in talks with the works council on the restructuring. Some 7,600 positions will be axed as part of a company overhaul announced by Kaeser on May 7 in which 16 divisions will be consolidated into nine and certain levels of hierarchy will be eliminated, the spokesman said. Another 4,000 jobs will be cut as part of a regrouping of regional activities. Kaeser aims to slash annual costs for the group by one billion euros (US$1.4 billion) per year from 2016. The job cuts come in addition to 15,000 already slashed under a cost-cutting plan. Siemens said in early May that it expected its markets "to remain challenging in fiscal 2014" with a sustainable recovery not expected until late in the fiscal year.
TYSON FOODS ENTERS BATTLE FOR HILLSHIRE BRANDS
NEW YORK – Meat processing giant Tyson Foods launched a battle with Brazil's JBS Thursday over Hillshire Brands with a $6.8 billion bid for the maker of popular sausages and hot dogs. Tyson, the world's second-largest meat processor after JBS, topped the $6.4 billion bid for Hillshire that was made Tuesday by JBS's U.S. subsidiary Pilgrim's Pride. Both are seeking a solid foothold in the U.S. market for branded prepared foods: Hillshire owns popular brands like Ballpark hot dogs, Jimmy Dean and Aidells sausages, and Sara Lee desserts. "The combination of Tyson and Hillshire would reposition Tyson as a clear leader in the retail sale of prepared foods, with a complementary portfolio of well-recognized brands and private-label products," said Tyson CEO Donnie Smith. "We believe that there is a strong strategic, financial and operational rationale for the combination of Tyson and Hillshire."
OBAMA'S  WAR ON COAL HEATS UP 
WASHINGTON — In a sweeping initiative claimed to curb pollutants blamed for the unscientifically claimed global warming, the Obama administration unveiled a plan Monday aimed at cutting carbon dioxide emissions from power plants by nearly a third by 2030. But it delays the deadline for some states to begin complying until long after President Barack Obama leaves office. The 645-page plan, expected to be finalized next year, is a centerpiece of Obama's efforts to deal with climate change and seeks to prod other countries to act when negotiations on a new international treaty resume next year. Under the plan, carbon emissions are to be reduced 30% from 2005 levels, in what would amount to one of the most significant U.S. actions on global warming.
EUROPE WEIGHS RISKS OF NEGATIVE INTEREST RATES
FRANKFURT, Germany (AP) — The European Central Bank could be going negative soon. Among the more unusual steps the central bank is considering this week to boost the eurozone's recovery is cutting to below zero the interest rate it pays on money that banks deposit with it. That effectively means banks would have to pay to park money with the ECB — an unorthodox move that has had some success in neighboring Denmark but hasn't been attempted in the much larger eurozone. The goal: Push banks to lend that money to companies and consumers to get the economy moving. The ECB, the eurozone's chief monetary authority, has been resisting such a step, which it considered as long ago as summer 2012 but which President Mario Draghi dismissed then as "largely uncharted waters."
NEW ALLERGY TABLETS OFFER ALTERNATIVE TO SHOTS
TRENTON, N.J. (AP) — For decades, seasonal allergy sufferers had two therapy options to ease the misery of hay fever. They could swallow pills or squirt nasal sprays every day for brief reprieves from the sneezing and itchy eyes. Or they could get allergy shots for years to gradually reduce their immune system's over-reaction. Now patients can try another type of therapy to train their immune system, new once-a-day tablets that dissolve quickly under the tongue and steadily raise tolerance to grass or ragweed pollen, much like the shots. The downside: The pills must be started a few months before the grass or ragweed pollen season. That means it's too late for people with grass allergies, but the time is now for ragweed allergy sufferers.
NEW APPLE MAC, MOBILE FEATURES COMING THIS FALL
SAN FRANCISCO (AP) — Apple's Mac operating system will have easier ways to share and search, while the iOS software for iPhones and iPads is getting new features for keeping tabs on your health and controlling home devices. Apple executive Craig Federighi said data from various fitness-related devices now live in silos, so you can't get a comprehensive picture of your health. He said that will change with HealthKit in iOS 8. Apple is also working with the Mayo Clinic to make sure your weight, calorie intake and other health metrics are within healthy ranges.
BALLMER BRINGS CHEER, COMPETIVENESS TO CLIPPERS
LOS ANGELES (AP) — For decades, former Microsoft CEO Steve Ballmer was the technology giant's biggest cheerleader. His booming voice and energetic high-fives are famous around Seattle. Now that he's agreed to buy the Los Angeles Clippers for $2 billion, Ballmer is expected to bring that boosterism to the hardwood down south. Ballmer's days of sports fandom go back to childhood. An avid pick-up basketball player who lacked the athleticism to excel at it, he channeled his passion into being team manager at the Country Day high school in his hometown of Detroit. There, he supported players and was a perfectionist with stats. He made sure towels and balls were in order, and that water bottles were ready when the players stepped off the court. "And, of course, he cheered," then coach John Hansen told author Fredric Alan Maxwell for his 2002 book "Bad Boy Ballmer."
ISM CORRECTS FACTORY INDEX TO SHOW SOLID GROWTH
WASHINGTON (AP) — The Institute for Supply Management twice corrected its May manufacturing index on Monday to show that factories grew at a strong pace during the month. The original report said that manufacturers had expanded at a weaker pace. The index, a widely followed gauge of factory activity, now reads 55.4, up from 53.2 in the initial report. Any reading above 50 indicates expansion. The corrected figures indicate that manufacturing is expanding at a healthy pace and should help the economy rebound after a weak start to the year. Nearly all of the 18 industries tracked by the index reported growth, led by furniture, electrical equipment, and appliances. Textiles, the only sector that didn't grow, were flat.
US CONSTRUCTION SPENDING UP 0.2% IN APRIL
WASHINGTON (AP) — U.S. construction spending posted modest gains in April, driven by an uptick in home building and government construction that lifted total activity to the highest level in five years. Construction spending rose 0.2% in April to a seasonally adjusted annual rate of $953.5 billion, the strongest performance since March 2009, the Commerce Department said Monday. The April increase was lower than economists had expected. But the government revised March activity higher to a 0.6% gain, up from an initial estimate of a 0.2% increase. The small April improvement, combined with the strong gain in March, suggest that the construction industry is recovering from the harsh winter and will provide a boost to growth in the months ahead.
77,000 FOREIGN BANKS TO SHARE TAX INFO WITH US
WASHINGTON (AP) — It will soon get a lot harder to use overseas accounts to hide income and assets from the U.S. tax collectors. More than 77,000 foreign banks, investment funds and other financial institutions have agreed to share information about U.S. account holders with the Internal Revenue Service as part of a crackdown on offshore tax evasion, the Treasury Department announced Monday. The list includes 515 Russian financial institutions. Russian banks had to apply directly to the IRS because the U.S. broke off negotiations with the Russian government over an information-sharing agreement because of Russia's actions in Ukraine.