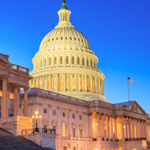 Real Estate Daily News Buzz is designed to give news snippets to readers that our (yet to be award winning) editors thought you could use to start your day. They come from various business perspectives, real estate, government, the Fed, local news, and the stock markets to save you time. Here you will find the headlines and what the news buzz of the day will be.
Monday, the Dow Jones industrial average fell 350.33 points, or 2%, to 17,596.35. The Standard & Poor's 500 index fell 43.85 points, or 2.1%, to 2,057.64. The NASDAQ lost 122.04 points, or 2.4%, to 4,958.47.
Benchmark U.S. crude fell $1.30 to close at $58.33 a barrel in New York. Brent crude, a benchmark for international oils used by many U.S. refineries, fell $1.25 to close at $62.01 a barrel in London. Wholesale gasoline fell 1.9 cents to close at $2.030 a gallon. Heating oil fell 2.6 cents to close at $1.837 a gallon. Natural gas rose 3.2 cents to close at $2.805 per 1,000 cubic feet.
Real average hourly earnings for employees decreased 0.1% from April to May, seasonally adjusted, the U.S. Bureau of Labor Statistics reported today. This result stems from a 0.3% increase in average hourly earnings being more than offset by a 0.4% increase in the Consumer Price Index for All Urban Consumers (CPI-U).Real average weekly earnings decreased by 0.1% over the month due to the decrease in real average hourly earnings and no change in the average work week. Real average hourly earnings increased by 2.2%, seasonally adjusted, from May 2014 to May 2015. This increase in real average hourly earnings, combined with no change in the average workweek, resulted in a 2.3% increase in real average weekly earnings over this period.
Tucson Utility work on Downtown Links Progresses — the western extension of Barraza-Aviation Parkway to connect the road to Interstate 10 — could begin as soon as next month. Meanwhile, the City of Tucson and the Regional Transportation Authority (RTA) have a website (link below) to give citizens information and updates on one of the largest transportation projects in Tucson. The $83.2 million project ($76.1 million from RTA and 7.1 million from a regional share of the state gas tax) will result in a four-lane roadway north of the Union Pacific Railroad that will link Barraza-Aviation Parkway and Interstate 10, Broadway Boulevard with 4th Avenue, and downtown with the neighborhoods to the north. Downtown Links also will provide alternate access to downtown, new and safer underpasses and railroad crossings, and improved sidewalks and bike paths. Construction is expected to begin next summer and last for a couple of years.
Repaving work this week on portion of Broadway begins – Work began today on the milling (removing asphalt) and repaving on Broadway Boulevard from Pantano Road to Camino Seco. Crews from Southern Arizona Paving and Construction Co., under contract with the City of Tucson Department of Transportation (TDOT) will mill a section of roadway one day and repave that section of roadway the following day. They will work from 5 a.m.-5 p.m. through Thursday and will return on July 6. At least two lanes of travel in each direction will be maintained during the construction. Paving is scheduled to be finished on Friday, July 10. The project is part of the voter-approved, $100 million, five-year Road Recovery street bond program.
The Consumer Price Index for All Urban Consumers (CPI-U) increased 0.4% in May on a seasonally adjusted basis, the U.S. Bureau of Labor Statistics reported Monday. Over the last 12 months, the all items index was unchanged before seasonal adjustment. The gasoline index increased sharply in May, rising 10.4% and accounting for most of the seasonally adjusted all items increase. Other energy indexes were mixed, with the fuel oil index rising but the electricity index declining and the index for natural gas unchanged. The food index was unchanged for the second month in a row, as a decline in the food at home index offset an increase in the index for food away from home. The index for all items less food and energy rose 0.1% in May, its smallest increase since December. The indexes for shelter, airline fares, and medical care all increased, as did the indexes for personal care, recreation, new vehicles, alcoholic beverages, and tobacco. In contrast, the indexes for apparel, for household furnishings and operations, and for used cars and trucks all declined in May.
Ashford to Sell Select-Service Hotels With High-End Focus "Ashford Hospitality Inc. said it plans to sell 23 select-service hotels as it instead focuses on owning upper upscale, full-service lodging properties. The hotels being put up for sale have 4,308 rooms and are encumbered by about $190 million of long-term, fixed-rate debt and $187 million of maturing or floating-rate debt." (Bloomberg)
Rockefeller, Mitsubishi Trade Big in DC "It's official: the Rockefeller Group U.S. Premier Office Fund LP and Mitsubishi Estate New York have completed the sale of the office building at 1101 K St. NW in Washington, D.C.  According to a source with knowledge of the deal, the joint venture partners sold the premier 292,000-square-foot property to UBS for approximately $260 million." (Commercial Property Executive)
5 Trends Dominating the Future of Student Housing Design "When it comes to designing student housing projects, there are five trends that look to be here for the long haul. Dallas-based Humphreys & Partners Architects president Greg Faulkner gives us the skinny on what's on the horizon." (Bisnow)
Wynn Resorts: Set to Double by 2018 "New property openings, the likelihood of at least stabilization of the Macau market in 2016 and forward, and improved US markets might paint a better future picture than the market is giving the company credit for. All said, I believe the company will eventually earn $2.5B in EBITDA in 2018, which would value the company at an enterprise value of $30B, setting the company to approximately double in value in a little over three years on historical models." (Seeking Alpha)
Realquidity Wants to Expand the Playing Field for Commercial Real Estate Investing "Realquidity is putting a new twist on commercial real estate investing. The Silicon Valley-based startup has launched an online marketplace for buying and selling fractional interests in commercial real estate (CRE). Described by its makers as a sort of NASDAQ for real estate, the platform makes buying and selling like investing in company stocks." (Value Walk)
Economist Assign Blame for Housing Shortage "The national supply of homes for sale is getting squeezed by the small amount of equity millions of would-be sellers have in their properties and relatively weak output from home builders, according to economists speaking Friday at a real-estate conference in Miami." (The Wall Street Journal)
Conditions Ripe for Return of REIT Privatizations "Last week private equity fund Lone Star announced it would be acquiring multifamily REIT Home Properties for $7.6 billion, including its debt. Perhaps the most interesting part of the deal was it appears to be signaling a return to a structure that has not been seen in recent years: a public to private conversion of a real estate company." (GlobeSt.)
CMBS Loans Show More Volatility in the D.C. Market "It's a busy month for the special servicers.With the Washington metropolitan area office market in turmoil—due to ongoing tenant departures and government downsizing—four CMBS loans on D.C. area properties were recently flagged, according to data from Trepp provided to Commercial Observer." (Commercial Observer)
Ian Schrager Zeroes in on South Florida "Hotelier Ian Schrager is entranced with South Florida, and remains in hot pursuit of new hotel sites. Schrager, who opened the Miami Beach Edition in December of last year, said he is looking to bring a Public hotel to the North Beach part of Miami Beach, and has his eye further up the coast for a new location for the Edition, his luxury brand in partnership with Marriott." (The Real Deal)
FAO Schwarz Wrapping Up Negotiations for Xmas 2016 Opening in Times Square "Sources with intimate knowledge of the deal told CO that the new store is slated to open at the base of Paramount Group's 2.5-million-square-foot office tower at 1633 Broadway between West 50th and West 51st Streets, just in time for the 2016 Christmas season." (Commercial Observer)
Greeks hit by closed banks, warnings from eurozone – Anxious pensioners swarmed closed bank branches Monday and long lines snaked outside ATMs as Greeks endured the first day of serious controls on their daily economic lives ahead of a July 5 referendum that could determine whether the country has to ditch the euro currency and return to the drachma. As strict capital controls took root following Prime Minister Alexis Tsipras' surprise weekend decision to call a referendum on international creditors' latest economic proposals, Greece's population tried to fathom the sheer scale of the impact on their day-to-day existence.(Yahoo Finance)
Officials hint at possible win for Uber in Mexico City – Times are tough for Uber in many parts of the world, from a recent California ruling that its drivers cannot be classified as contractors to a Paris taxi protest that became a riot and led France's president to promise a crackdown. But the smartphone-based ridesharing app may soon get some good news in Mexico City. Ahead of a city government decision on its future, Uber recently got a ringing, though nonbinding, endorsement from the influential Federal Commission on Economic Competition. Even Mexico City's Human Rights Commission has weighed in favoring the service. (Southern Business Journal)
International economists released a critical report on Puerto Rico's economy Monday on the heels of the governor's warning that the island can't pay its $72 billion public debt. The news that Gov. Alejandro Garcia Padilla delivered late Sunday was another jolt to the recession-gripped U.S. island, as well as a world financial system already worrying over Greece's collapsing finances. Garcia is scheduled to air a pre-recorded televised address late Monday afternoon as legislators continue to debate a $9.8 billion budget that calls for $674 million in cuts and sets aside $1.5 billion to help pay off the debt. The budget has to be approved by Tuesday. (Fox Business)
US pending home sales climb to 9-year high – More Americans signed contracts to purchase homes in May, as pending sales climbed to their highest level in more than nine years. The National Association of Realtors said Monday that its seasonally adjusted pending home sales index rose 0.9% to 112.6 last month. The index has increased 10.4% over the past 12 months, putting it just below the April 2006 level — which was more than a year before the housing bust triggered the Great Recession. (ABC)
The federal personnel agency whose records were plundered by hackers linked to China announced on Monday the temporary shutdown of a massive database used to update and store background investigation records after newly discovering a flaw that left the system vulnerable to additional breaches. There is no evidence the vulnerability has been exploited by hackers, agency spokesman Samuel Schumach said in a statement, adding that the Office of Personnel Management took the step protectively. He said the system could be shut down for four to six weeks. (Fox Business)

Sysco is scrapping its proposed $3.5 billion buyout of US Foods after a Federal Trade Commission legal victory that temporarily blocked the deal to combine the two food-service companies. The FTC opposed the deal, saying it would reduce competition by putting 75 per cent of the national market for suppliers to restaurants and other food-service operations under the control of one company. The U.S. District Court in Washington, D.C., granted the halt on Tuesday. (ABC)
GE selling some fleet businesses to Element for $6.9B – General Electric Co. is selling its U.S., Mexico, Australia and New Zealand fleet businesses to Element Financial Corp. for $6.9 billion. GE Capital Fleet Services provides commercial car and truck financing and fleet-management services. GE recently announced it would sell most of GE Capital over the next two years. GE Capital Chairman and CEO Keith Sherin said in a written statement that the company is on track to sell off businesses worth about $100 billion by the end of the year and expects to be finished with the sales by the end of 2016. (NY Times)
The Supreme Court ruled Monday against EPA and the Obama administration's attempt to limit power plant emissions of mercury and other hazardous air pollutants, but it may only be a temporary setback for regulators. The justices split 5-4 along ideological lines to rule that the Environmental Protection Agency did not properly take costs into account when it first decided to regulate the toxic emissions from coal- and oil-fired plants. (AP)