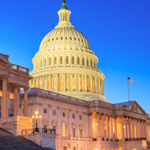 Real Estate Daily News Buzz is designed to give news snippets to readers that our (yet to be award winning) editors thought you could use to start your day. They come from various business perspectives, real estate, government, the Fed, local news, and the stock markets to save you time. Here you will find the headlines and what the news buzz for the day will be.
Tuesday, the Dow Jones Industrial average fell 21.29 points, or 0.1%, to 16,722.34. The Standard & Poor's 500 index was down 0.73 points, or 0.04%, to 1,924.24. The NASDAQ composite index fell 3.12 points, or 0.1%, to 4,234.08. Benchmark U.S. oil for July delivery rose 19 cents to $102.66 a barrel on the New York Mercantile Exchange.
SURPRISE ARIZONA: NEW CONTENDER FOR TESLA PLANT
The Phoenix suburb of Surprise could be a serious contender to land Tesla Motors' much coveted $5 billion electric battery factory. The Surprise City Council will meet in a private executive session Tuesday evening to discuss a possible new business operating at the Southwest Railplex development. An official with knowledge of the Tesla site selection says the Surprise council will discuss a possible $50 million incentive package aimed at bringing the 6,500-worker factory to the West Valley.
5 ARIZONA COMPANIES MAKE THIS YEAR'S FORTUNE 500 LIST
Five Arizona-based companies are on this year's Fortune 500 list — one fewer than a year ago. Arizona lost US Airways Group Inc. from the list after its merger with Fort Worth, Texas-based American Airlines. All the Arizona companies making the list are based in the Valley with four in Phoenix and one in Tempe. There were eight more Arizona companies on the expanded Fortune 1000 than a year ago, including Sprouts Farmers markets, Inc., which went public in August. Texas, New York and California continue to have the most Fortune 500 companies, according to the business magazine. Click here  to see the Arizona companies that made both Fortune 500 and Fortune 1000 lists.
BEFORE RECALLS, WAS SAFETY TOO LOW FOR GM HIERARCHY?
DETROIT (AP) — To understand how General Motors allowed a problem with a small part to balloon into a crisis, look at the organization chart. As of early last year, the director of vehicle safety was four rungs down the ladder from the CEO, according to a copy of the chart obtained by The Associated Press. Finance, sales and public relations had a direct path to the top. That structure — as well as what new CEO Mary Barra has called a culture that valued cost savings over safety — is likely to be a prime target in a report expected this week from former U.S. Attorney Anton Valukas. He was hired by GM to investigate why the company took more than a decade to recall millions of cars with a defective ignition switch that has now been linked to at least 13 deaths.
EUROZONE INFLATION DROP SEALS DEAL FOR ECB
FRANKFURT, Germany (AP) — Another unexpected drop in inflation in the 18-country eurozone has made it a near certainty that the European Central Bank will act this week to support the economy. The annual inflation rate fell to 0.5% in May, below the 0.6% that markets expected, the previous month's 0.7% — and way, way below the ECB's goal of just under 2%. The worryingly low figure has stamped out what few doubts may have been left that the ECB will loosen its monetary policy at its monthly meeting Thursday by cutting interest rates, and possibly more, to try to boost a weak recovery that's fraught with worries.
AS SABERS RATTLE, VIETNAMESE BUSINESSES FRET
HANOI, Vietnam (AP) — Like thousands of other factory owners in Vietnam, Nguyen Van Phuc relies on China for the expertise and raw materials needed to keep his production line humming. But spiking tensions between Hanoi and Beijing over maritime territorial claims are threatening that relationship and his bottom line. Chinese technicians scheduled to upgrade his equipment are too spooked to visit following anti-China violence. His Chinese suppliers no longer accept cash on delivery, fearing an even sharper deterioration in relations would leave them out of pocket, so Phuc must now pay more from a third-party supplier.
ONLINE PIRATES THRIVE ON LEGITIMATE AD DOLLARS
LOS ANGELES (AP) — Movie and music piracy thrives online in part because crafty website operators receive advertising dollars from major companies like Comcast, Ford and McDonald's. That's the conclusion of several recent reports that shed light on Internet piracy's funding sources. Content thieves attract visitors with the promise of free downloads and streams of the latest hit movies, TV shows and songs. Then they profit by pulling in advertising from around the Internet, often concealing their illicit activities so advertising brands remain unaware.
5 THINGS TO KNOW ABOUT EPA's POWER PLANT RULE
Monday the Obama administration announced plans to reduce carbon dioxide emissions, the chief greenhouse gas, from power plants. The proposal calls for the nation's fossil-fuel fired power plants to reduce carbon dioxide emissions by 30% from 2005 levels by 2030. But Environmental Protection Agency data shows that the nation's power plants already have reduced carbon dioxide emissions by nearly 13% since 2005, or about halfway to the goal. The EPA also says the regulation will also reduce other pollutants that create lung-damaging smog and soot by more than 25% by 2030.
STOCKS EDGE LOWER, HILLSHIRE BIDDING WAR HEATS UP
NEW YORK (AP) — The stock market fell slightly Tuesday, pulling back from record highs the day before. Hillshire Brands jumped as a bidding war for the company heated up, while Krispy Kreme Doughnuts plunged after issuing a disappointing forecast.
US FACTORY ORDERS UP FOR THIRD MONTH IN APRIL
WASHINGTON (AP) — Orders to U.S. factories rose for a third consecutive month in April, adding to evidence that manufacturing is regaining momentum after a harsh winter. Orders increased 0.7 per cent in April, pushed higher by a surge in demand for military hardware, the Commerce Department reported Tuesday. That followed a 1.5% increase in March and a 1.7% climb in February. The improvements followed two big declines in January and December, which partly reflected a harsh winter. A key category viewed as a proxy for business investment plans fell by 1.2% in April, though that drop came after a 4.7% surge in March. The three solid monthly gains in factory orders should provide support to the overall economy, which is expected to stage a robust rebound in the April-June quarter.
US HOME PRICE GAINS SLOW IN APRIL AMID TEPID SALES
WASHINGTON (AP) — U.S. home prices rose in April compared with a year earlier, but the increase was the smallest annual gain in 14 months. Price gains have slowed this year as sales have faltered. Data provider CoreLogic said Tuesday that prices rose 10.5% in April from 12 months earlier. That is a healthy gain, but it is down from March's 11.1% increase and February's 12.2% rise. On a month-to-month basis, April prices rose 2.1%. But CoreLogic's monthly figures aren't adjusted for seasonal patterns, such as warmer spring weather. Higher mortgage rates, tight credit and a limited supply of available homes have slowed the housing recovery. Sales of existing homes ticked up in April after falling to a 20-month low in March. They were still 6.8% lower than a year ago.
4 HAWAII FARMS SETTLE THAI WORKERS SUIT FOR $2.4M
HONOLULU (AP) — Four Hawaii farms are settling a discrimination lawsuit for a total of $2.4 million over allegations that they exploited hundreds of Thai workers. The U.S. Equal Employment Opportunity Commission was expected to announce the settlements at a news conference in Honolulu. An EEOC spokeswoman declined to comment on the settlement details until after the agency's announcement. The EEOC filed a federal lawsuit in 2011 against California-based labour contractor Global Horizons and six Hawaii farms. Allegations include farm workers being subjected to uninhabitable housing, insufficient food, inadequate wages and deportation threats.
EGG TITAN, SON PLEAD GUILTY IN FOOD SAFETY CASE
SIOUX CITY, Iowa (AP) — A self-made titan in the egg industry, his son and the Iowa company they ran pleaded guilty Tuesday to federal food safety violations stemming from a nationwide salmonella outbreak that sickened thousands in 2010. Austin "Jack" DeCoster and his son, Peter DeCoster, pleaded guilty to misdemeanour charges of introducing adulterated food into interstate commerce. U.S. District Judge Mark Bennett will later decide their sentences, which could be up to one year in jail, fines of $100,000 apiece and additional restitution for victims.
HILLSHIRE TO TALK WITH TYSON, PILGRIM'S PRIDE
NEW YORK (AP) — Hillshire Brands says it will hold separate talks with Pilgrim's Pride and Tyson Foods, as the two meat processing heavyweights engage in a bidding war for the maker of Jimmy Dean sausages and Ball Park hot dogs. The announcement by Hillshire comes a day after Pilgrim's Pride raised its bid to $55 per share, or $6.8 billion, from $45 per share. That tops Tyson's offer of $50 per share, or $6.2 billion, made last week. Those values are based on Hillshire's 123 million shares outstanding. Pilgrim's Pride puts the total value of its new bid at $7.7 billion. Tyson Foods values its proposal at $6.8 billion, including debt.
WEEBLY MOVING TO SCOTTSDALE PLANS TO HIRE 250
Weebly, a San Francisco-based website creation service, has picked Scottsdale as its North American customer operations headquarters, with plans to open the local office Monday and hire more than 250 employees over the next three years. Alan Chmbless, vice president of customer success at Weebly, said Scottsdale was chosen for the company's big expansion because of the great talent pool, proximity to the corporate headquarters and a favorable cost of living.