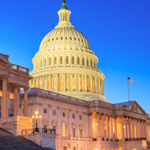 Real Estate Daily News Buzz is designed to give news snippets to readers that our (yet to be award winning) editors thought you could use to start your day. They come from various business perspectives, real estate, government, the Fed, local news, and the stock markets to save you time. Here you will find the headlines and what the news buzz of the day will be.
Wednesday, the Dow Jones industrial average rose 64.33 points, or 0.4%, to end at 18,076.27. The S&P 500 edged up 4.47 points, or 0.2%, to 2,114.07. The NASDAQ composite climbed 22.71 points, or 0.5%, to 5,099.23.
Benchmark U.S. crude fell $1.62 to close at $59.64 a barrel in New York. Brent crude, a benchmark for international oil used by many U.S. refineries, fell $1.69 to close at $63.80 in London. Wholesale gasoline fell 2 cents to close at $2.045 a gallon. Heating oil fell 5.4 cents to close at $1.892 a gallon. Natural gas fell 6.4 cents to close at $2.634 per 1,000 cubic feet.
Pima County increases Recording fees – As of July 3, 2015 the fee for recording the documents as listed below will increase as follows:$15.00 for each deed that transfers, conveys or affects an interest in real property; $25.00 for each deed of trust or mortgage; $10.00 for each release of deed of trust or mortgage. Fees apply whether documents are returned by mail or e-recorded. All other fees remain the same. Additional language was added to statute as follows: A person recording a deed of trust or mortgage constructed for at least one family but not more than four families shall include "RESIDENTIAL 1-4" in the caption heading on the first page of each document. Failure to comply with this subsection does not affect the validity of the document or the validity of the recording of the document. Documents submitted with insufficient recording fees will be rejected
Giant Magellan Telescope, with seven of its mirrors produced at the UA. The Giant Magellan Telescope Organization announced Wednesday that its 11 international partners have committed more than $500 million to begin construction of the first of a new generation of extremely large telescopes. Once it is built, the Giant Magellan Telescope is poised to be the largest optical telescope in the world.
Hedge Funds to Macy's: Sell Your Real Estate "Several hedge funds have asked U.S. department store company Macy's Inc to consider options for its real estate, including selling some major sites and then leasing them back, according to several sources close to the matter." (Business Insider)
DoubleLine to Make Bridge Loans on Commercial Sites "DoubleLine will buy bridge loans originated by Thorofare Capital, a Los Angeles-based firm that that finances commercial real estate transactions bypassed by big lenders. The loans, often made to small developers who want to purchase and renovate underperforming properties, will range in size from $5 million to $20 million and mature in two to five years." (Bloomberg)
Park Avenue Office Towers Mount a Comeback "New York's Park Avenue is on track to see something it hasn't seen in three decades: a major new office tower. Developer L&L Holding Co. and its partners on Tuesday secured $556 million from MassMutual Financial Group to fund development of the 897-foot office tower at 425 Park Ave." (The Wall Street Journal)
Fox, News Corp. Have Tentative Pact for Trade Center Move "News Corp. and 21st Century Fox Inc. reached a non-binding agreement with developer Larry Silverstein to move their headquarters to a new skyscraper to be built at lower Manhattan's World Trade Center site." (Bloomberg)
9 Commercial Real Estate REITs to Buy for Big Dividends "With unemployment rates dropping this year and commercial real estate booming, it could be a good time to invest in commercial real estate REITs. In the first quarter, the FTSE NAREIT All REITs Index, a broad benchmark of the listed U.S. REIT industry including both equity and mortgage REITs, rose 4.05% for the quarter." (The Street)
Staten Island Mall Construction to Start in a Week "Staten Island Mall owner, Chicago-based General Growth Properties (GGP), is about to begin construction on a multimillion-dollar redevelopment of its 1.2-million-square-foot property in New Springville. Initial work on the Mall expansion is slated to begin in about a week, said David Albertson, senior marketing manager of the Mall." (silive.com)
Landlords: Read This before You File Your Taxes "If you own rental real estate, you may have annual tax losses, because allowable deductions exceed rental income. This can occur even with a property that throws off positive cash flow, because you are allowed to deduct the non-cash expense of depreciation. However, your ability to actually deduct the full amount of your rental losses in the current year might be at risk." (MarketWatch)
Toys 'R' Us Names Pizza Executive as New CEO "Brandon led Domino's through its initial public offering in 2004. He also took Valassis Communications public (it was later acquired). Those IPO experiences may come in handy and might explain why Toys 'R' Us appointed a CEO without any experience in the toy industry." (Fortune)
Microsoft Reshuffles Workers, Leaves Vacancies in Bellevue "The company moved many of its employees within Bellevue's City Center and both Bravern towers, as well as its South Lake Union office space in Seattle, a Microsoft spokesman said in a statement. Microsoft plans to vacate and sublease seven floors of office space in Bravern 1." (The Seattle Times)
Rainforest Café Creator Developing Puff the Magic Dragon Theme Restaurant "Schussler, who created The Rainforest Cafe, T-Rex and several other restaurant concepts, had just inked a deal with Peter Yarrow, of the music group, and songwriter Lenny Lipton for the restaurant and retail licensing rights to the group's best-known song, Puff the Magic Dragon. The deal will let Schussler open Puff-themed restaurants with retail sections around the world." (Nation's Restaurant News)
Appraisal Institute Aids U.S. Department of Energy on Home Energy Efficiency – The Appraisal Institute today announced it has joined the U.S. Department of Energy's new Better Buildings Accelerator, which will convene leaders to focus on key solutions to expanding energy efficiency in the residential sector. The Appraisal Institute, which is the nation's largest professional association of real estate appraisers, and 31 other partners will focus on expanding awareness of homes' energy efficiency and streamlining the processes used to help consumers improve the efficiency of their homes.
The OECD, which has a history of cutting its growth outlooks, has done it again, reducing its global forecast due to lagging investment and risks, including a possible Greek default. Despite "monetary accommodation, less fiscal drag and a reduction in oil prices," we're not getting growth that is "matching the average of the past two decades," Chief Economist Catherine Mann said in an interview. The OECD now expects the world economy to expand 3.1% in 2015, down from 3.7% predicted in October. Last year, the world economy grew 3.3%.
Greek Prime Minister Alexis Tsipras will come under intense pressure for a debt deal today as Friday's deadline for a €300M repayment to the IMF goes down to the wire. Yesterday, the country's international creditors reportedly drafted the broad lines of an agreement that amounts to a take-it-or-leave-it offer, following months of fruitless dialogue with the Athens government. Tsipras will travel to Brussels later in the day to meet with European Commission President Jean-Claude Juncker.
Australia's economy expanded 2.3% in the first quarter from the year-ago period, beating forecasts and pushing up the Australian dollar. The internals of the report were less convincing, as the quarterly increase was seen driven by a jump in inventories (+0.3%) and growth in export volumes (+0.5%). Final consumption expenditure, the biggest contributor to Australian economic growth, added just 0.4% to quarterly growth. "The outlook for business investment, both mining and non-mining remains weak," said ANZ economist Felicity Emmett.
"There is consensus among Gulf OPEC countries, and others, to keep the ceiling unchanged," a senior Gulf OPEC delegate told Reuters following an informal OPEC meeting on Tuesday. "Nobody wants to rock the boat. The meeting (on Friday) is expected to be smooth sailing." The statement marks a change in tone from OPEC's last meeting in November 2014, when Venezuela and others mounted an unsuccessful bid to convince Saudi Arabia and its Gulf allies to tighten the taps on supply. Crude futures -2.2% to $59.94/bbl.
According to Ben Bernanke, Beijing was pushed into launching the Asian Infrastructure Investment Bank by U.S. lawmakers' refusal to give China greater clout in existing multilateral institutions. America's legislature blocked a 2010 IMF agreement to shift 6% of quota – and voting rights – to emerging economies, which would have "better reflected the increasing role of China" and other nations, the former Fed Chairman said. "So I understand why other countries say, 'well let's take our marbles and go home'."
FIFA president Sepp Blatter's decision to resign amid corruption allegations at soccer's governing body is a relief for corporate sponsors who have called for more transparency at the organization. "FIFA needs profound restructuring," Blatter declared. "Although the members of FIFA gave me a new mandate, this mandate does not seem to be supported by everyone in the world." Sponsors Coca-Cola (NYSE:KO), Visa (NYSE:V), Adidas (OTCQX:ADDYY), Hyundai (OTC:HYMLF) and Anheuser-Busch InBev (NYSE:BUD) called the resignation a positive step, but some sponsors said they expected FIFA to do more to clean up its act.
Looking to expand its user base and rev up its revenue engine, Pinterest is planning to launch "buyable pins," enabling users to buy items they see directly via Pinterest. Although Pinterest won't take a cut of each transaction, merchants will have the option to pay for "promoted pins" – giving the company an important revenue source following its $11B valuation. Instagram (NASDAQ:FB) has also announced a similar feature, permitting advertisers to add a button to encourage viewers to click through to their website.
Under a new program called Fulfillment by Amazon Small and Light, the e-commerce giant will provide free shipping for many popular items weighing 8 ounces or less, including ones whose prices fall well short of Amazon's (NASDAQ:AMZN) $35 free shipping minimum. Items covered by the program will arrive in 4-8 business days. To a large extent, the move takes aim at eBay (NASDAQ:EBAY), which does considerable business handling sales of small/low-cost goods that come with free shipping.
Synchronoss +17% premarket following a WSJ report stating the company is exploring a sale that could be valued at over $2B. Sources state Synchronoss (NASDAQ:SNCR) is working with investment bank Qatalyst Partners on the deal, and has already "drawn interest from a number of private-equity firms."
At the company's annual Discover conference yesterday, Hewlett-Packard (NYSE:HPQ) co-chief executive Meg Whitman said the separation of HP and Hewlett-Packard Enterprise would be effective November 1. Last October, HP announced it would split into two listed companies, separating its printer unit from its hardware and services operations. HP has also used the event to announce a partnership with fast-growing data center switch vendor Arista (NYSE:ANET). ANET +1.2% premarket.
Lawyers for Monsanto and Syngenta are quietly working together to discuss regulatory hurdles that would arise from the potential combination of the two companies, Bloomberg reports. Syngenta (NYSE:SYT) may consider entering formal negotiations if Monsanto (NYSE:MON) sufficiently raised its offer and provided a multi-billion dollar termination fee (perhaps about 10% of the purchase price at the current bid) to compensate for the risks of completing a deal. SYT +0.4% premarket.
Raising additional legal concerns, Teva Pharmaceutical (NYSE:TEVA) is reportedly looking to purchase more shares in Mylan (NASDAQ:MYL), sources told Reuters. Teva last week disclosed a 1.8% stake in Mylan, which blasted the move as breaching U.S. antitrust laws as companies that acquire stakes worth more than $76.3M in rivals must first obtain regulatory approval. The strategy is a sign of Teva's commitment to acquire Mylan as the latter presses on with its own $34B hostile bid for Perrigo (NYSE:PRGO).
Takata will "rapidly" reduce its use of ammonium nitrate as an air bag propellant after it appeared "to be one of the factors" contributing to inflator ruptures, Takata (OTCPK:TKTDY) executive Kevin Kennedy told a congressional subcommittee on Tuesday. However, Representative Michael Burgess, the Texas Republican who chaired the hearing, said he "couldn't believe" what he was being told. "They are still making an air bag with ammonium nitrate as a propellant without a desiccant and they're putting that in replacement and new vehicles," Burgess said. "It almost seems like there should be a warning label stamped on the car."
Toyota and Ford may join forces to maintain control of their vehicle dashboards as Apple (NASDAQ:AAPL) and Google (GOOG, GOOGL) introduce technology targeting the car industry. Toyota (NYSE:TM) is now exploring collaboration for the implementation of Ford's (NYSE:F) SmartDeviceLink technology, an open source platform that integrates smartphones apps with cars, in future Toyota and Lexus vehicles.
US Business hiring picks up in May – U.S. companies stepped up hiring in May, a private survey found, evidence that employers remain confident in the economy even after it contracted at the start of the year. Payroll processor ADP said Wednesday that businesses added 201,000 jobs last month, up from just 165,000 in the previous month. April's increase was the smallest in a year and a half. The figures suggest that the economy is recovering after it shrank at a 0.7 per cent annual rate in the first quarter. On Friday, the government will issue its official jobs report for May. Economists forecast it will show that employers added 227,000 jobs, and the unemployment rate remained 5.4%.
U.S. service firms grew in May at the slowest pace in a year, as both new orders and hiring slipped. The Institute for Supply Management said Wednesday that its services index fell to 55.7 in May from 57.8 in April. Still, any reading over 50 indicates that services firms are expanding.
The U.S. trade deficit declined sharply in April as exports posted a modest gain and imports fell, raising hopes that trade's drag on economic growth will ease in the current quarter. The April deficit tumbled 19.2 per cent to $40.9 billion after surging to $50.6 billion in March, the Commerce Department said Wednesday. The March deficit, which was revised down from an initial estimate of $51.4 billion, was the highest since January 2012. The big surge in the deficit reduced overall economic growth by nearly 2 percentage points in the first quarter, sending gross domestic product into negative territory.
Fed sees moderate economic growth around country this spring – The U.S. economy was growing at a moderate pace in most regions of the country in April and May, as consumers ramped up spending at retailers and auto dealers, the Federal Reserve said Wednesday. In its latest survey of business conditions around the country, the Fed said that manufacturing activity held steady or increased, except in the energy industry. Some companies laid off workers and cut back on drilling activities in response to the big fall in oil prices over the past year.
Oil and gas turn their backs on coal as climate deal nears – Chemistry books say there are three fossil fuels: coal, oil and natural gas. Lately you could get the impression that coal is the only one. As a global agreement to rein in climate-warming carbon emissions draws closer, oil and gas companies are increasingly talking about coal as the problem and describing themselves as a crucial part of the solution, together with renewable energy sources like wind and solar power. (AP)