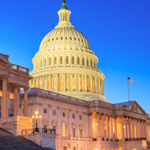 Real Estate Daily News Buzz is designed to give news snippets to readers that our (yet to be award winning) editors thought you could use to start your day. They come from various business perspectives, real estate, government, the Fed, local news, and the stock markets to save you time. Here you will find the headlines and what the news buzz of the day will be.
Friday, the Dow Jones industrial average fell 56.12 points, or 0.3%, to 17,849.46. The Standard & Poor's 500 index lost 3.01 points, or 0.1%, to 2,092.83. The NASDAQ edged up 9.33 points, or 0.2%, to 5,068.46.
Benchmark U.S. crude rose $1.13 to close at $59.13 a barrel in New York. Oil finished the week down 1 per cent. Brent crude, a benchmark for international oil used by many U.S. refineries, rose $1.28 to close at $63.31 in London. Wholesale gasoline rose 4.9 cents to close at $2.030 a gallon. Heating oil rose 2.6 cents to close at $1.870 a gallon. Natural gas fell 3.6 cents to close at $2.590 per 1,000 cubic feet.
US Employers showing confidence in economy – Employers last month delivered a vote of confidence in the U.S. economy. They added 280,000 jobs — a surprisingly robust total at a time when consumers are hesitant to spend and the economy appears less than fully healthy. Some key industries, from energy to manufacturing, have been struggling. And economic troubles overseas have put investors on edge. Yet Friday's report from the Labor Department showed that employers seem confident that the economy is regaining its footing after shrinking at the start of the year and that their customer demand will accelerate.
iStar Amps Up for Coney Island Landmark Conversion "New York City's Department of Buildings today issued a work permit for iStar Financial to begin construction on its Coney Island beachfront amphitheater and restaurant, together called the Seaside Park and Community Arts Center, city records indicate. The permit allows for renovation of an existing building—the historic, now-vacant Childs Building at 3052 West 21st Street—and construction of a new amphitheater and related roof structure on an adjacent site. The total cost of the boardwalk project is $53 million." (Commercial Observer)
Seafood Grocery Store to Take Over North Mayfair Kmart "A seafood grocery store is set to take over Kmart's space in North Mayfair, as that location becomes the latest victim of parent company Sears' efforts to slow its financial distress." (Crain's Chicago Business)
Tishman Speyer Keen on San Francisco "Tishman Speyer has acquired 160 Spear St., a 19-story, 290,000-square-foot Class A office property in San Francisco's South Financial District, the company announced late Tuesday. The sellers were Brookfield and Legacy Partners, a Tishman Speyer spokesperson told Commercial Property Executive, adding that Eastdil Secured represented the sellers. Financials on the purchase were not disclosed." (Commercial Property Executive)
Wal-Mart Elects New Chairman "Wal-Mart Stores Inc. elected Vice Chairman Greg Penner as chairman, replacing family scion Rob Walton." (Reuters)
Miami Commercial Investment Activity Upticks, Aided by Low Vacancies "According to the Miami Association of Realtors' Realtor Commercial Alliance, Miami's commercial vacancy rates continue to rank among the lowest in Florida, leading to more local investment from global companies and investors." (World Property Journal)
Trinity Rethinks $1B+ Hudson Square Ground Lease Deal "Trinity Real Estate is rethinking its plans to ground lease four valuable Hudson Square buildings in a deal that was poised to net the church up to $1.5 billion." (The Real Deal)
Opinion: How J.P. Morgan and Barclays Mistakes Inflated the Housing Bubble "If I had to depend on Wall Street or Washington for an explanation of what ails the U.S. financial economy, I'd probably pick neither one. My choice would be John Griffin, a cowboy boots-wearing University of Texas financial professor, who has been on something of a roll." (Market Watch)
Miami's Hot Condo Market Cools as Dollar Derails Buyers "The sales office for condominiums at Miami's Brickell City Centre attracted more than 100 visitors daily last year, with prospective buyers crowding in and snapping selfies beside a scale model of the $1 billion project." (Bloomberg)
Why Whole Foods' Plan to Open a Cheaper Store Could Backfire "Whole Foods is opening a discount grocery store targeting millennials. The new chain is meant to fend off growing competition in the organic foods market. But the cheaper prices could end up hurting Whole Foods' existing stores, according to Deutsche Bank analysts." (Business Insider)
How Wal-Mart Is Hoping to Change Grocery Shopping "As Sam's Club began allowing customers to buy their groceries online and pick them up in person, the Wal-Mart-owned chain of stores noticed a frequent conundrum: Customers were having to wait too long in the warehouses to get their goods." (Washington Post)
Police in Florence wondered where all the money was going – Italy's economy was heading off a cliff, but its Chinatowns were booming. Luxury cars snaked past Chinese betting parlors and garment factories that hummed into the night. Chinese immigrants were buying up Italian coffee bars and real estate. But their prosperity was not reflected in local tax records. Italy's financial police discovered that more than 4.5 billion euros ($4.9 billion) — the proceeds of counterfeiting, prostitution, labor exploitation and tax evasion — had been smuggled out of Italy to China in less than four years using a money-transfer service. Nearly half that money was funneled through one of China's largest state banks, the Bank of China. (New York Times)
Consumer borrowing surged again in April – helped by the largest gain in credit card borrowing in a year. Consumer borrowing expanded by $20.5 billion in April, the Federal Reserve reported Friday. That was down only slightly from a gain of $21.3 billion in March which was the biggest increase in eight months. The strong gains pushed consumer credit to a fresh record of $3.38 trillion. Borrowing in the category that includes credit cards jumped by $8.6 billion, the largest rise in 12 months. Borrowing in the category that covers auto and student loans advanced a solid $11.9 billion, after an even bigger $16.5 billion increase in March. (Bloomberg)
OPEC decided to keep its oil output target on hold Friday – and predicted prices would remain low for the foreseeable future — good news for both for oil-hungry international industries and consumers at the gas pump. The cartel said its output level would remain at 30 million barrels a day despite the fact that prices were still low compared with a year ago. It left it to member states to restrain any overproduction, an acknowledgment of the cartel's inability to enforce its own limits as it struggles to control world supply and prices.(Journal Times)
Fed Chair Yellen won't provide some documents in leak probe – Federal Reserve Chair Janet Yellen is balking at turning over some of the documents ordered by a key House lawmaker in his investigation of a possible leak of market-sensitive information. Yellen has told Rep. Jeb Hensarling, R-Texas, who heads the House Financial Services Committee, that she can't provide some documents sought by his subpoena because doing so could jeopardize a criminal investigation by the Justice Department and the Fed's watchdog inspector general. Yellen said the inspector general has told the Fed that the documents in question — which include records related to an earlier internal review by the Fed's general counsel — should not be provided. (Salon)
Computer Sciences paying $190M to settle SEC fraud charges – Computer Sciences Corp. is paying a $190 million penalty and a former CEO is returning $3.7 million in compensation to resolve federal regulators' charges of accounting fraud involving an important foreign contract. The Securities and Exchange Commission announced the settlement Friday with the big information technology company. Computer Sciences, based in Falls Church, Virginia, neither admitted nor denied wrongdoing in the settlement of civil charges. (Reuters)
Ex-BP exec David Rainey found not guilty of lying in oil spill – A federal jury found a former BP executive not guilty Friday of making false statements to investigators in connection with the 2010 Gulf of Mexico oil spill. Prosecutors said David Rainey, in the early days of the spill, had manipulated calculations to match a far-too-low government estimate of the amount of oil spewing into the Gulf following the explosion of the Deepwater Horizon drilling rig. He was charged with lying about having done so during a 2011 interview with federal investigators. However, defense attorneys said Rainey's figures were made honestly and that he had no reason to lie. (Salon)
Giant hack may be first step in pursuit of bigger US secrets – The government is worried that China-based hackers who raided more than 4 million federal employment files will use their loot to pry into more-secure computers and plunder secrets about the U.S. military, economic strategy or foreign relations. Federal officials said Friday the cyberattack appeared to have originated in China, but they didn't point fingers directly at the Chinese government. The Chinese said any such accusation would be "irresponsible and unscientific." A spokesman for the Director of National Intelligence declined to discuss whether there was evidence against China or whether intelligence agency employees were among those whose information was compromised. (The Daily Progress)