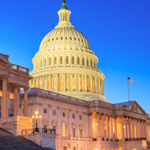 Real Estate Daily News Buzz is designed to give news snippets to readers that our (yet to be award winning) editors thought you could use to start your day. They come from various business perspectives, real estate, government, the Fed, local news, and the stock markets to save you time. Here you will find the headlines and what the news buzz for the day will be. The U.S. stock market finished slightly lower on Wednesday, adding to its losses so far this year. A survey on hiring did little to ease uncertainty about the health of the economy.
Friday, the Dow Jones industrial average rose 30.83 points, or 0.2%, to 16,452.72. The Standard & Poor's 500 index added 1.01 points, or 0.05%, to 1,878.04. The NASDAQ composite lost 15.90 points, or 0.4%, to 4,336.22. Benchmark U.S. crude for April delivery rose $1.02 to close at $102.58 a barrel on the New York Mercantile Exchange.
MAN ACCREDITED WITH CREATE BITCOING DENIES IT
LOS ANGELES (AP) — Dorian Prentice Satoshi Nakamoto said Thursday that he is not the creator of bitcoin, adding further mystery to the story of how the world's most popular digital currency came to be. The denial came after Newsweek published a 4,500-word cover story claiming Nakamoto is the person who wrote the computer code underpinnings of bitcoin. In an exclusive interview with The Associated Press, Nakamoto, 64, denied he had anything to do with it and said he had never heard of bitcoin until his son told him he had been contacted by a Newsweek reporter three weeks ago. Newsweek stands by its story, which kicked off the relaunch of its print edition after 15 months and reorganization under new ownership.
US TRADE DEFICIT ROSE TO $39.1 BILLION IN JANUARY
WASHINGTON (AP) — The U.S. trade deficit widened slightly in January as a rise in imports of oil and other foreign goods offset a solid increase in exports. The trade deficit increased to $39.1 billion, up 0.3 per cent from December's revised $39 billion deficit, the Commerce Department reported Friday. The trade deficit is the difference between imports and exports. A higher trade deficit acts as a drag on economic growth because it means U.S. companies are making less overseas then their foreign competitors are earning in U.S. sales. Sal Guatieri, senior economist at BMO Capital Markets, said the January trade report suggests the trade deficit will remain on a gradual downward trend this year, reflecting a shrinking U.S. energy deficit.
US CONSUMER BORROWING UP $13.7 BILLION IN JANUARY
WASHINGTON (AP) — Consumers increased their borrowing in January on autos and student loans but cut back on their credit card use. Consumer borrowing rose $13.7 billion in January following an even larger $15.9 billion rise in December, the Federal Reserve reported Friday. The category that includes auto and student loans increased $13.9 billion, while the category that covers credit cards fell $226 million, marking the third time in the past five months that credit card loans have declined. The big overall increase pushed total borrowing to a record $3.11 trillion. Gains in borrowing are seen as an encouraging sign that people are more confident and willing to take on debt to finance consumer spending, which accounts for 70 per cent of economic activity.
EURO HITS HIGHEST LEVEL AGAINST DOLLAR SINCE 2011
LONDON (AP) — The euro has struck its highest level against the dollar for nearly two and a half years in the wake of the European Central Bank's decision not to cut interest rates further. At one point Friday, the currency, which is used by 18 European Union countries, rose to $1.3917, its highest rate since it touched $1.4170 in October 2011. The currency backed off after a slightly stronger-than-anticipated U.S. jobs report for February. Analysts think the euro is on course to climb further over the coming days, largely as a result of Thursday's decision by the ECB to not cut interest rates following a run of relatively upbeat economic data across the eurozone.
GOVERNMENT ORDERS GRACO TO EXPLAIN RECALL
DETROIT (AP) — The federal government's road safety watchdog is ordering child seat maker Graco to explain why it didn't include 1.8 million infant seats in a recent recall for faulty buckles. The National Highway Traffic Safety Administration said Friday that Graco has until March 20 to explain why last month's recall of 3.8 million child seats didn't include infant seats, which have the same buckles that can get stuck as the child seats. Graco Children's Products Inc. of Atlanta, a division of Newell Rubbermaid, says it will comply with the request. The February recall covered 11 models of child seats made from 2009 through 2013 by Graco Children's Products. It's the fourth-largest child seat recall in U.S. history, according to NHTSA.
MASTER CARD, VISA PLAN GROUP FOCUSED ON SECURITY
NEW YORK (AP) — Visa and MasterCard are forming a group intended to help the retail and banking industries come together on more-secure credit card payments. Credit card breaches at Neiman Marcus, Target and other retailers have put a spotlight on the weak spots in the security of credit card payments. Visa and MasterCard, which run the networks that carry the payments, said Friday that the new group will include banks, retailers, the makers of credit card readers and others with an interest in credit card security. The group's initial focus will be on chips embedded in newer credit cards that make them more secure.
CHINA ALLOWS FIRST CORPORATE BOND DEFAULT
BEIJING (AP) — Chinese authorities allowed the country's first corporate bond default on Friday, inflicting losses on small investors in a painful step toward making its financial system more market-oriented. Investors in bonds sold in 2012 by Chaori Solar Energy Science & Technology Co. were paid as little as 3 per cent of the interest that was due Friday, according to two bondholders. The company warned earlier this week it had only 4 million yuan ($660,000) and faced an interest payment of 90 million yuan ($15 million). Until now, Beijing has bailed out troubled borrowers to preserve confidence in its fledgling credit markets. But the ruling Communist Party has pledged to make the economy more productive by allowing market forces a bigger role.
KARL LAGERFELD TO DESIGN MACAU HOTEL
BEIJING (AP) — Karl Lagerfeld and a Macau casino operator announced plans Friday for the Chanel designer to create his first hotel. The 270-room Karl Lagerfeld Hotel will open in 2017 in a 20-story tower in the gambling enclave in southern China, according to Lagerfeld and the Sociedade de Jogos de Macau. The Lisboa Palace complex also will include a Versace-themed hotel designed by the Italian fashion label and announced by SJM in September. Friday's announcement gave no financial details. Lagerfeld is chief designer for the Chanel and Fendi fashion houses and also has his own label.