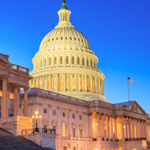 Real Estate Daily News Buzz is designed to give news snippets to readers that our (yet to be award winning) editors thought you could use to start your day. They come from various business perspectives, real estate, government, the Fed, local news, and the stock markets to save you time. Here you will find the headlines and what the news buzz for the day will be.
On Monday, the Dow Jones industrial average climbed 228.11 points, or 1.3%, to 17,977.42. The Standard & Poor's 500 index rose 27.79 points, or 1.4%, to 2,081.19. The NASDAQ composite jumped 57.75 points, or 1.2%, to 4,929.51.
Benchmark U.S. crude fell 96 cents to close at $43.88 a barrel in New York. Oil has dropped 12 per cent over the past week, and now is lower than it has been since March of 2009. Brent crude, a benchmark for international oils used by many U.S. refineries, fell $1.23 to close at $53.44 in London. Wholesale gasoline fell 3.3 cents to close at $1.729 a gallon. Heating oil fell 1.4 cents to close at $1.699 a gallon. Natural gas fell 1.1 cents to close at $2.716 per 1,000 cubic feet.
FOX RESTAURANT CONCPETS EXPANDING IN PHOENIX
Phoenix-based Fox Restaurant Concepts will expand its Flower Child: A Food Revolution fast-casual restaurant with a new location in Scottsdale. The 3,572-square-foot restaurant is slated to open sometime in May at 10460 N. 90th St. It will create 60 jobs. FRC debuted Flower Child last year in Phoenix at 44th Street and Camelback Road. Flower Child is a fast-casual restaurant with an emphasis on healthy food and ingredients.
MULTIFAMILY INDUSTRY BRINGS $1.4 BILLION TO PHOENIX ECONOMY
The economy in metropolitan Phoenix has seen a multibillion dollar boost from the apartment industry. A new study from the National Apartment Association and National Multifamily Housing Council found that the apartment industry contributed $9.9 billion in economic activity and supported 99,900 jobs across metro Phoenix in 2013. The study also found that apartment construction totaled $1.4 billion and the economic contribution of apartment operations totaled $1.7 billion, while apartment construction and operations supported $1.1 billion in personal earnings for workers. Spending by renters across Phoenix contributed $6.9 billion to the local economy. All told, the economic contribution of the apartment industry and residents throughout Arizona totaled in excess of $13 billion, supporting more than 131,700 jobs.
GOOGLE PLEADS WITH FIRE FOX USERS TO STOP USING YAHOO
Google suffered a noticeable defeat in November. Mozilla, the company behind the web browser Firefox, decided not to renew its relationship with the search giant, instead signing a five-year deal to make Yahoo the default search engine on the browser. Since then, Yahoo's share of the search market has grown healthily, from 8.6% in November to 10.6% today. And Google's has correspondingly declined: In February, its market share dropped below 75% for the first time since 2008. While Google is still the clear market leader, it is still embarrassing for the company: Search is Google's  bread and butter — the company's name has become a verb synonymous with finding information online.Google's displeasure is now becoming clear, Search Engine Land reports, with the search engine prominently asking Firefox users who do not have Google set as their default search to change when they visit the site.
WHAT IT MEANS IF FED NO LONGER SAYS IT'S 'PATIENT' ON RATES
WASHINGTON (AP) — For the Federal Reserve, patience may no longer be a virtue. Surrounding the Fed's policy meeting this week is the widespread expectation that it will no longer use the word "patient" to describe its stance on raising interest rates from record lows. The big question is: What will that mean? Many economists say the dropping of "patience" would signal that the Fed plans to start raising rates in June to reflect a steadily strengthening U.S. job market. Others foresee no rate hike before September. And a few predict no increase before year's end at the earliest.
COKE A GOOD SNACK? HEALTH EXPERTS WHO WORK WITH COKE SAY SO
NEW YORK (AP) — Coca-Cola is working with fitness and nutrition experts who suggest its soda as a treat at a time when the world's biggest beverage maker is being blamed for helping to fuel obesity rates. In February, several of the experts wrote online posts for American Heart Month, with each including a mini-can of Coke or soda as a snack idea. The pieces — which appeared on nutrition blogs and other sites including those of major newspapers — offer a window into the many ways food companies work behind the scenes to cast their products in a positive light, often with the help of third parties who are seen as trusted authorities.
FACTORY OUTPUT FALLS FOR THIRD STRAIGHT MONTH IN FEBRUARY
WASHINGTON (AP) — Output at U.S. factories fell for a third straight month in February, driven by a big drop in production at auto plants. The Federal Reserve said Monday that manufacturing output fell 0.2 per cent in February, following a decline of 0.3% in January. Overall industrial production edged up a slight 0.1% in February, as unusually cold weather in many parts of the country led to a surge at utilities. The weakness at factories is attributed in part to a stronger dollar, which makes U.S. exports more expensive on overseas markets, and supply disruptions from the labor dispute at West Coast ports.
FOREIGN HOLDINGS OF US TREASURY DEBT HIT $6.22 TRILLION
WASHINGTON (AP) — Foreign holdings of U.S. Treasury securities rose to a record level in January despite a cutback by investors in China, the largest foreign owner of Treasury debt. The Treasury Department said Monday that foreign holdings increased 1% to $6.22 trillion. China trimmed its holdings for a fifth month, reducing them 0.4% to $1.24 trillion after a 0.5% cut in December. Japan, the No. 2 foreign buyer, boosted its holdings by 0.6 per cent in January to $1.24 trillion. Before rounding, the Chinese total is $500 million higher than the Japanese.
VALEANT UPS SALIX BID TO $11.11B AND ENDO ENDS QUEST
Valeant raised its offer for Salix Pharmaceuticals Ltd. by more than $1 billion Monday, forcing rival bidder Endo International out of the running. Canada's Valeant Pharmaceuticals International Inc. said it would pay $11.11 billion in cash, or $173 per share, a 2 per cent premium over Friday's closing price. The companies put the deal's enterprise value at about $15.8 billion, including debt owed by Salix. Landing Salix is somewhat of a redemption for Valeant, which was snubbed in its pursuit of Botox-maker Allergan last year. On Monday, Allergan said that its acquisition by Actavis, which like Endo is based in Ireland, has been approved by European regulators.
McDONALD'S WORKERS DETAIL BURNS, JOB HAZARDS
NEW YORK (AP) — McDonald's workers in 19 cities have filed complaints over burns from popping grease, a lack of protective equipment and other workplace hazards, according to labor organizers. The complaints are the latest move in an ongoing campaign to win pay of $15 an hour and unionization for fast-food workers by publicly pressuring McDonald's to come to the bargaining table. The push is being spearheaded by the Service Employees International Union and began more than two years ago. Already, it has included protests around the country and lawsuits alleging workers weren't given their rightful pay.
DICKEL MASTER DISTILLER LEAVING TO HEAD POPCORN SUTTON
NASHVILLE, Tenn. (AP) — A central figure in the public dispute between the Jack Daniel's and George Dickel distilleries over the legal definition of Tennessee whiskey is leaving to head up a brand named after a legendary moonshiner. Popcorn Sutton Distilling announced Monday it has hired John Lunn as its master distiller. He had held the same role at George Dickel Tennessee Whiskey since 2005. Dickel is owned by British conglomerate Diageo PLC, which has led a heated legislative fight seeking to overturn the state's newly established legal definition for Tennessee whiskey. The 2013 law was enacted at the behest of Jack Daniel's, which is owned by global rival Brown-Forman Corp. of Louisville, Kentucky.
GYM CHAIN LIFE TIME FITNESS TO BECOME PRIVATE COMPANY
NEW YORK (AP) — Life Time Fitness Inc. said Monday that it will sell itself to two private equity firms for more than $2.8 billion, in a deal that will turn the gym chain into a private company. The companies value the deal at more than $4 billion, when debt is included. Leonard Green & Partners and TPG will pay $72.10 for each share of Life Time Fitness, a 7.3 per cent premium from its close of $67.20 on Friday. The deal is expected to close in the third quarter. CEO Bahram Akradi will stay in his role at the company.
BLACKSTONE BUYING CHICAGO'S WILLIS TOWER FOR UNDISCLOSED SUM
NEW YORK — Blackstone is buying Chicago's Willis Tower, once called the Sears Tower, from 233 South Wacker LLC for an undisclosed amount. The Willis Tower is 110-stories and the second-tallest office building in the U.S. It is the fifth-tallest office building in the world. The Willis Tower's Skydeck, located on the 103rd floor, is a popular tourist attraction. It provides 1.6 million visitors a year with views of Chicago and the surrounding area including from the "Ledge," glass cubes which extend from the building. Jacob Werner, a managing director in Blackstone's real estate group, said in a statement on Monday that Blackstone sees "great potential in further improving both the building's retail operations and the tourist experience for one of the most popular destinations for visitors to Chicago."
ATTORNEY SAYS LEGAL ACTION AGAINST GM WILL CONTINUE
DETROIT (AP) — Despite the settlement of one high-profile case against General Motors, other cases are moving forward and company executives could still be questioned about their role in the deadly ignition switch recall, a plaintiffs' attorney said Monday. The parents of crash victim Brooke Melton, whose 2011 lawsuit in Georgia helped expose the ignition switch defect, reached a second settlement with GM last week. Attorney Lance Cooper wouldn't say Monday how much GM paid Melton's family, but said "you could assume" it was more than the $5 million the family won in its first settlement in 2013.