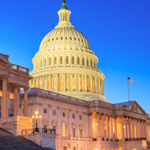 Real Estate Daily News Buzz is designed to give news snippets to readers that our (yet to be award winning) editors thought you could use to start your day. They come from various business perspectives, real estate, government, the Fed, local news, and the stock markets to save you time. Here you will find the headlines and what the news buzz for the day will be. The U.S. stock market finished slightly lower on Wednesday, adding to its losses so far this year. A survey on hiring did little to ease uncertainty about the health of the economy.
Monday, the Dow Jones industrial average rose 181.55 points, or 1.1%, to 16,247.22. The Standard & Poor's 500 index added 17.70 points, or 1%, to 1,858.83 and the NASDAQ composite gained 34.55 points, or 0.8%, to 4,279.95. Benchmark U.S. crude for April delivery fell 81 cents to close at $98.08 on the New York Mercantile Exchange.
YELLEN TO PUT FED'S NEW LEADERSHIP ON DISPLAY
WASHINGTON (AP) —The Janet Yellen era at the Federal Reserve begins in earnest this week with a two-day meeting, a policy statement and fresh economic forecasts. Yet all that will be a prelude to the marquee event: Yellen's first news conference as Fed chair. The financial world will be parsing every word for any hint of a policy shift.
ANOTHER GM RECALL: 1.18M SUVs FOR AIR BAG ISSUE
DETROIT (AP) -- General Motors issued a new recall of 1.5 million vehicles Monday, part of an effort to assure buyers that it's moving faster to fix safety defects in its cars and trucks. In a video message to employees posted Monday, CEO Mary Barra said the new recall resulted from a push to review potential safety issues and resolve them more quickly. It's part of the fallout from the recall last month of more than 1.6 million small cars for defective engine switches. The defect is linked to 12 deaths, and GM is facing multiple investigations into how it handled the recall. GM first began investigating the switches in 2004. The recalls announced Monday include 1.18 million SUVs over air bags, 303,000 Chevrolet Express and GMC Savana vans because the material on the instrument panel might not adequately protect unbelted passengers' heads in a crash and 3,900 Cadillac XTS sedans because a plug in the brake assembly can get dislodged and short, increasing the risk of an engine compartment fire.
VODAFONE AGREES TO BUY SPAIN'S ONO FOR $10 BILLION
LONDON (AP) -- British telecommunications company Vodafone agreed on Monday to buy Spain's Ono for 7.2 billion euros ($10 billion) as it seeks to expand operations across Europe. The deal is part of a broader trend of mergers and takeovers in Europe, where the mobile industry is split among some 150 major operators crisscrossing national lines, compared to just four in the United States. Grupo Corporativo Ono S.A. provides phone, mobile and television services to 1.9 million customers and has the largest "next-generation network" in Spain, reaching 7.2 million homes, or 41 percent of the country. Vodafone says Ono has abundant spare capacity, giving it space to expand.
NAKAMOTO HIRES LAWYER IN NEWSWEEK BITCOIN FIGHT
LOS ANGELES (AP) -- The man Newsweek claimed is the creator of bitcoin has hired a lawyer in an attempt to clear his name, repeating a denial he made to The Associated Press more than a week ago that he has never had anything to do with the digital currency. In a statement issued by his lawyer, Ethan Kirschner, Dorian Satoshi Nakamoto said Monday that he "did not create, invent or otherwise work on" bitcoin. In the magazine's return to print this month after more than a year, Newsweek's cover story declared Nakamoto to be the "face behind bitcoin." Despite the repeated denials, the magazine has stood behind the story. Nakamoto, 64, did not say whether he plans to sue the magazine.
YAHOO STOCK SURGES IN ANTICIPATION OF ALIBABA IPO
SAN FRANCISCO (AP) -- Yahoo is benefiting once again from its stake in China's hottest Internet company, Alibaba Group. Investors latched on to Yahoo on Monday in anticipation of a huge windfall from Alibaba's initial public offering of stock later this year. Yahoo's stock gained $1.51, or 4 percent, to close at $39.11. Alibaba ignited the excitement about its forthcoming IPO by announcing plans to list its stock on a U.S. exchange. Yahoo Inc. is expected to sell about half its 24 percent stake in Alibaba as part of an IPO that analysts believe could raise $15 billion. That means Yahoo is likely to collect several billion dollars from AIibaba's IPO. That money could then be used to pay a special dividend to shareholders or buy back more of its stock.
NEW UNCERTAINTY ABOUT MISSING MALAYSIAN PLANE
KUALA LUMPUR, Malaysia (AP) -- Officials revealed a new timeline Monday suggesting the final voice transmission from the cockpit of the missing Malaysian plane may have occurred before any of its communications systems were disabled, adding more uncertainty about who aboard might have been to blame. The search for Flight 370, which vanished early March 8 while flying from Kuala Lumpur to Beijing with 239 people on board, has now been expanded deep into the northern and southern hemispheres. Australian vessels scoured the southern Indian Ocean and China offered 21 of its satellites to help Malaysia in the unprecedented hunt. With no wreckage found in one of the most puzzling aviation mysteries of all time, relatives of those on the Boeing 777 have been left in an agonizing limbo.
US HOMEBUILDER CONFIDENCE EDGES HIGHER IN MARCH
WASHINGTON (AP) -- U.S. homebuilders' confidence in the housing market edged higher this month, reflecting improved demand for new homes as the traditional spring home-selling season ramps up. But the outlook for sales of single-family homes over the next six months dimmed slightly as builders continue to grapple with a shortage of skilled workers, ready-to-build land and rising building materials costs. The National Association of Home Builders/Wells Fargo builder sentiment index released Monday rose to 47. That's up from February's reading of 46. Readings below 50 indicate that more builders view sales conditions as poor rather than good.
EUROZONE INFLATION IN SURPRISE FALL TO 0.7%
LONDON (AP) -- Pressure on the European Central Bank to do more to prevent prices from falling in the 18-country eurozone ratcheted up Monday after figures showed inflation across the region unexpectedly fell in February to its lowest level since October. Figures released Monday by the Eurostat statistics agency showed consumer prices were 0.7% higher in February than the year before. That was lower than the 0.8% initial estimate and took the annual rate down to the level it was in October, which was the lowest level since late 2009.
VOTER-APPROVED ROAD REPAIR WORK CONTINUES
TUCSON - Crews from Granite Construction Co., under contract with the City of Tucson Department of Transportation (TDOT), will begin work tomorrow to improve the roadway conditions on Kolb Road from Golf Links Road to Wilmot Road via Grant Road north of Tanque Verde Road, and 22nd Street from Kolb Road to Swan Road. These pavement improvement projects are part of the voter-approved $100 million, five-year "Road Recovery" bond program. Both projects will begin with crews lowering manhole and water valve covers. The work will take place Monday through Friday from 6 a.m. - 4 p.m. through Friday, April 18, 2014.  During the utility-lowering phase of the projects, crews will close one travel lane while maintaining two travel lanes in each direction.
PUBLIC INPUT SOUGHT FOR SUN TRAN PROPOSED SERVICE CHANGES AND FARE INCREASES
TUCSON - The City of Tucson is seeking public comment on proposed service changes and fare increase that could go into effect in July 2014, if approved. The proposed service changes would affect 28 of the 40 fixed routes. These proposals were based on a report developed to help bridge the $33 million gap predicted in the City's general fund for Fiscal Year 2015, and would decrease the City's general fund contribution to transit. You can email comments to suntraninfo@tucsonaz.gov, call (520) 792-9222, or mail them to: Sun Tran, Attn: Marketing, 3920 N. Sun Tran Blvd., Tucson, AZ 85711. There are also several Open House events, which you can find in the news release link below.