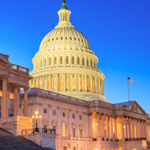 Real Estate Daily News Buzz is designed to give news snippets to readers that our (yet to be award winning) editors thought you could use to start your day. They come from various business perspectives, real estate, government, the Fed, local news, and the stock markets to save you time. Here you will find the headlines and what the news buzz for the day will be. The U.S. stock market finished slightly lower on Wednesday, adding to its losses so far this year. A survey on hiring did little to ease uncertainty about the health of the economy.
Thursday, the Dow Jones industrial average fell 4.76 points, or 0.03%, to close at 16,264.23. The Standard & Poor's 500 index lost 3.52 points, or 0.2%, to 1,849.04. The NASDAQ composite declined 22.35 points, or 0.5%, to 4,151.23. Benchmark U.S. crude for May delivery rose $1.02 to close at $101.28 on the New York Mercantile Exchange.
$1 TRILLION STUDENT LOAN DEBT WIDENS US WEALTH GAP
Doctors, lawyers and other professionals paying toward school loans may believe they'll eventually climb out from debt. But like the roughly 37 million others in the U.S. saddled with $1 trillion in student debt, they may never catch up with wealthy peers who graduated college free from the burden. Experts say the disparity is contributing to the widening of the gap between rich and everyone else in the country. Student debt is the only kind of household debt that rose through the Great Recession and now totals more than either credit card or auto loan debt, according to the Federal Reserve Bank of New York. About 40 percent of households led by someone 35 or younger have student loan debt, a 2012 Pew Research Center analysis of government data found.
US ECONOMIC GROWTH FOR 4Q IS REVISED HIGHER
WASHINGTON (AP) -- The U.S. economy grew at a 2.6 percent annual rate in the October-December quarter as consumer spending rose at the fastest pace in three years. The Commerce Department reported Thursday that the growth rate was slightly better than previously estimated. The revision reflected stronger consumer spending, which rose at its best quarterly pace since 2010. Analysts viewed the upward revision as an encouraging sign — showing that the economy had more momentum going into the first quarter than previously believed. Overall growth is expected to have slowed in the current January-March period, due in part to harsh weather that disrupted factory production and hindered shopping. But once warmer weather appears, analysts are looking for a rebound in economic activity with consumer spending.
MICROSOFT UNVEILS OFFICE FOR iPAD
SAN FRANCISCO (AP) -- Microsoft on Thursday unveiled Office for the iPad, a software suite that includes programs such as Word, Excel and PowerPoint for use on rival Apple Inc.'s hugely popular tablet computer. The app was to be made available for download on Thursday. Microsoft had previously resisted introducing Office for the iPad, preferring to leverage the software suite as a key selling point of Windows 8 tablets and its own line of Surface tablet computers. But those tablets have struggled in the marketplace. The Redmond, Wash.-based software giant unveiled the app at an event in San Francisco where Satya Nadella addressed reporters on his 52nd day as Microsoft Corp.'s chief executive.
$270M CHOCOLATE PLANT OF U.S.'s SWEET TOOTH
TOPEKA, Kan. (AP) -- Americans aren't losing their taste for chocolate. Need proof? Look to Kansas, where candy giant Mars Inc. is operating its first new plant in 35 years to churn out millions of sweets every day. Company officials had a grand opening Thursday for the sprawling, $270 million chocolate plant — which they say exists mostly to meet U.S. demand for its M&M's and Snickers-brand candy. The plant, built south of Topeka, will be able to produce 14 million bite-sized Snickers each day, as well as 39 million M&M's, enough to fill 1.5 million fun-sized packs. The company expects the plant to be filling orders for another 50 years.
APPLICATIONS FOR US JOBLESS AID DIP TO 4-MONTH LOW
WASHINGTON (AP) -- The number of people seeking U.S. unemployment benefits fell 10,000 last week to a seasonally adjusted 311,000, the lowest since late November and a hopeful sign hiring could pick up. The four-week average of applications, a less volatile measure, fell 9,500 to 317,750, the Labor Department said Thursday. That is the fourth straight drop and the lowest level in six months. The sustained decline suggests companies are confident enough about future growth to keep their staffs. Applications are a proxy for layoffs. Greater business confidence can also lead to more hiring.
BAXTER SPLITTING INTO 2 SEPARATE BUSINESSES
TRENTON, N.J. (AP) -- Following a rival's lead, Baxter International Inc. said it's planning a breakup into two health care companies as it tries to boost innovation and profitability and reward shareholders. Thursday's news could mark a recent trend as Wall Street banks look for lucrative business and urge giants, such as Pfizer Inc. and Johnson & Johnson, to break up into smaller companies that can grow faster. Deerfield, Ill.-based Baxter, known for its treatments for hemophilia and other blood disorders, will split into a biopharmaceutical company and a medical products business. The latter will sell the rest of Baxter's products, including anesthetics, injectable drugs, intravenous solutions and equipment to administer them.
ALLY FILES FOR IPO THAT COULD RAISE MORE THAN $3B
MINNEAPOLIS (AP) -- Ally Financial is planning a public offering that might raise enough money to pay back its taxpayer bailout. The federal government is getting ready to sell more than half of its remaining stock in Ally. The sale could raise as much as $3.06 billion. That, plus the $15.3 billion the government has already recouped, would make taxpayers whole for the $17.2 billion bailout from in 2008. Whether or not that happens will be determined by investor appetite for owning part of a company that is still shoring up its finances. Ally was known as GMAC Inc. at the time of its bailout. It was the auto lending arm for General Motors, but was nearly wrecked by bad subprime mortgages made by its Residential Capital unit.
DRUG RECALLED AFTER FOREIGN PILLS FOUND IN BOTTLES
GlaxoSmithKline is recalling the weight loss drug Alli after receiving reports of unknown pills and tablets in the bottles. People in seven states have reported finding tablets and capsules of various shapes and colors in the bottles, the British drugmaker said Thursday. There are also reports that the tamper-resistant seals on some bottles are not authentic. Some bottles are missing their labels as well. The drugmaker is still trying to determine what the foreign pills and tablets are. GlaxoSmithKline has received information about 20 tampered Alli bottles so far, but no related reports of serious illnesses.
H&M PROFITS, COSTS UP IN 1ST QUARTER
STOCKHOLM (AP) -- Swedish fashion retailer Hennes & Mauritz AB says its first-quarter profits rose by 8 percent, even though technology investments in its online business wiped out some of the gains. H&M's net profit rose to 2.65 billion kronor (412 million), from 2.46 billion kronor a year earlier. Sales rose 13% to 32.1 billion kronor as H&M added 60 new stores worldwide. Its costs also rose, by 13%, as the retailer boosted spending on its online sales system. The company opened an online store in France in March, and plans to do the same in Spain, Italy and China later this year.
TACO BELL'S NEW TV ADS STAR 'RONALD McDONALD'
NEW YORK (AP) -- Taco Bell is name-dropping an unlikely clown to promote its new breakfast menu — Ronald McDonald. The fast-food chain began airing ads Thursday that feature everyday men who happen to have the same name as the McDonald's mascot. It is intended to promote Taco Bell's new breakfast menu, which features novelties like a waffle taco. The chain, owned by Yum Brands Inc., is looking to boost sales by opening most of its roughly 6,000 U.S. stores a few hours earlier at 7 a.m. beginning this week. But Taco Bell has a long way to go to catch up with McDonald's, the top player in breakfast with about 31 percent of the category, according to market researcher Technomic.