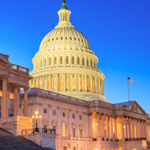 Real Estate Daily News Buzz is designed to give news snippets to readers that our (yet to be award winning) editors thought you could use to start your day. They come from various business perspectives, real estate, government, the Fed, local news, and the stock markets to save you time. Here you will find the headlines and what the news buzz for the day will be.
On Monday, the Dow Jones industrial average rose 155.93 points, or 0.9%, to 18,288.63. The S&P 500 closed up 12.89 points, or 0.6%, to 2,117.39. The NASDAQ added 44.57 points, or 0.9%, to 5,008.10.
Benchmark U.S. crude fell 17 cents to close at $49.59 a barrel in New York. Brent crude, a benchmark for international oils used by many U.S. refineries, fell $3.04 to close at $59.54 in London. Wholesale gasoline fell 8.1 cents to close at $1.897 a gallon. Heating oil fell 8.7 cents to close at $1.887 a gallon. Natural gas fell 3.6 cents to close at $2.698 per 1,000 cubic feet.
DOT-COM DÉJÀ VU: NASDAQ TOPS 5,000 APPROACHES RECORD HIGH
NEW YORK (AP) — The last time the NASDAQ was this high, Bill Clinton was president, your Internet connection was probably still dial-up and the iPod, iPhone and iPad didn't exist. Fifteen years later the NASDAQ has again closed above 5,000 and is close to topping its record from the dot-com boom. The index has clawed back, riding a six-year bull market, and is now 40 points from its all-time closing high of 5,048.62 reached March 10, 2000. But this isn't the NASDAQ of Pets.com and Webvan, when companies were valued on "cash burn rates" and "eyeballs."
TUCSON CITY MANAGER CANDIDATES FORUM - MARCH 10TH
The Mayor and Council of the City of Tucson have scheduled a Community Forum on Tuesday, March 10, 2015 at 7:30 P.M.at Mayor and Council Chambers, City Hall, 255 W Alameda Street. The purpose of the forum is to allow members of the public the opportunity to meet the candidates for City Manager and to ask questions relevant to the position.
SEARS TO SELL UP TO 300 STORES TO REIT THIS YEAR
Sears Holdings Corp. said it would split off as many as 300 of its best stores into a separate company by June, advancing the dismantling of the struggling retailer by hedge-fund manager Eddie Lampert . The move comes after Sears posted a loss of $159 million over the holidays as revenue plunged 24% to $8.1 billion. Mr. Lampert, Sears's chief executive, said in a letter accompanying the company's fourth-quarter earnings report on Thursday that he is focusing on profit, not sales growth, and is trying to create a new retailer built around customer loyalty regardless of how they shop. In the process, Mr. Lampert has been spinning or selling off prime assets to Sears's shareholders, including himself, as he effectively owns 49% of the company's stock. Last year, he sold off the preppy brand Lands' End and shares held by the company in Sears Canada . Those deals followed earlier sales of Sears Hometown & Outlet stores. Sears plans to raise more than $2 billion by selling off 200 to 300 stores into a so-called real-estate investment trust by May or June. Sears will then rent those stores back from the REIT. Mr. Lampert said in the letter that Sears would hope to continue to occupy those stores but that they could be closed and rented to new tenants. The company had floated the idea in November.
TARGET, T.J. MAXX, AND DOLLAR TREE SE JUMP IN STORE VISITS
At long last, shoppers are heading back to stores, judging by a slew of earnings reports this month from retailers. For years, big retailers from Target to Wal-Mart Stores and Walgreens to J.C. Penney have been grappling with declining shopper traffic as U.S. consumers pulled back on spending, and high gas prices made them think twice about driving far. But last week, Walmart US reported its first quarterly increase in store visits in more than two years, with traffic rising 1.4%. At Target, the company said on Wednesday that traffic rose 3.2% and CFO John Mulligan told investors on a conference call today it was the biggest reason for its big sales jump during the key holiday quarter, when comparable sales rose 3.8%. (Though it was an easy compare- a year earlier, Target was dealing with a shopping exodus after a data breach hit as many as 70 million customer records.) It was the same story at Dollar Tree and T.J. Maxx owner TJX Cos, which also reported jumps in shopper traffic for the holiday quarter. Retailers are benefiting from the confluence of the lowest gas prices in about 5 years, record consumer confidence, and rising wages. (In fact, Walmart is raising its entry pay levels in part because of market pressures.) But they've also helped themselves too, by leveraging the very thing many used to dread as the potential cause for their downfall: e-commerce. Home Depot told Fortune this week 25% of customers who come into a store to pick up online order then buy some more. Last week, Nordstrom said that enabling its Rack discount stores to handle returns of online orders had led to million more shopping trips to its 150-plus Rack stores in 2014. Elsewhere, Walmart is working on in-store pickup of online grocery orders. Which all goes to show, if you give shoppers a reason to come to stores, and add convenience, they just might show up.
WHAT TO EXPECT FROM COSTCO'S NEW DEAL WITH VISA AND CITI
NEW YORK (AP) — If you're shopping at Costco, you'll need a new credit card to pay for those family-sized packs of chicken breasts or toilet paper. After only accepting American Express the last 16 years, the retailer is switching to Visa and will use Citigroup as its exclusive provider of co-branded credit cards. Costco is a large and influential chain. It is the world's second-largest retailer by revenue, and has 671 locations around the world, including 474 in the U.S. and Puerto Rico. For an annual fee of $55 to $110, shoppers get access to groceries in bulk sizes, as well as appliances, jewelry, home goods and other products.
CONSTRUCTION PICKS BACK UP, BUT IT'S A DIFFERENT GIG NOW IN FLORIDA
ORLANDO, Fla. (AP) — As Florida's housing market tanked seven years ago, construction worker David Rager saw jobs dry up. So he left construction, along with 2.3 million others nationwide during the economic downturn, and got a job installing traffic signals and street lights. Now Rager is back in construction, working with a crew on a custom-built home in Orlando, framing walls "and doing a little bit of everything." In the past four years, hundreds of thousands of workers have returned to construction, making it among the nation's fastest growing job sectors. But returning workers such as Rager are finding a different business from the one they left. Apartment buildings are going up at a faster rate than single-family homes and fewer public buildings have been built lately, on account of government cuts. Not only are the projects different, they're in different places.
US CONSUMER SPENDING, ADJUSTED FOR INFLATION, ROSE IN JANUARY
WASHINGTON (AP) — U.S. consumers spent less for a second consecutive month in January, but the weakness came from a big decline in gas prices. Excluding price changes, consumer spending was up in January and analysts expect strong income gains will fuel further solid increases in spending in the months ahead. Consumer spending declined 0.2% in January following a 0.3% drop in December, the Commerce Department reported Monday. But the weakness in both months was heavily influenced by big declines in gas prices. Excluding price changes, consumer spending rose 0.3% in January and would have been down a smaller 0.1% in December.
US CONSTRUCTION SPENDING DOWN 1.1% IN JANUARY
WASHINGTON (AP) — U.S. construction spending fell in January, reflecting weakness in spending on office buildings and other nonresidential projects and in government activity. Construction spending fell 1.1% in January following a revised 0.8% increase in December, the Commerce Department reported Monday. Spending on home construction rose 0.6 per cent but spending on nonresidential projects dropped 1.6%, reflecting declines in hotels, office buildings and the category that covers shopping centers. Spending on government projects also declined in January, falling 2.8%. Private economists had predicted a small overall gain in January.
US MANUFACTURING SLOWS AS OUTPUT AND HIRING WEAKEN
WASHINGTON (AP) — U.S. factories expanded last month at their weakest pace in a year, with orders, hiring and production all growing more slowly. The Institute for Supply Management, a trade group of purchasing managers, said Monday that its manufacturing index slipped to 52.9 in February from 53.5 in January. It was the fourth straight drop and the lowest reading since January 2014. Still, any reading above 50 signals expansion. The ISM's measures of production and employment fell sharply, though they remained in expansionary territory. That suggests that factories are still adding jobs but at a slower pace than in January.
BUFFETT DECLINES TO CLARIFY PLAN TO EVENTUALLY REPLACE HIM
OMAHA, Neb. (AP) — Billionaire Warren Buffett didn't end the speculation about his eventual successor, but he reiterated Monday that Berkshire Hathaway's board has a plan in place. Buffett addressed a variety of topics on CNBC after releasing his annual letter to Berkshire shareholders over the weekend. Berkshire's Vice Chairman Charlie Munger spurred renewed interest in the replacement for the 84-year-old Buffett over the weekend because he singled out two candidates in his own letter to shareholders. Munger said Berkshire's reinsurance chief Ajit Jain and the head of its utility company, Greg Abel, would both be excellent choices to replace Buffett.
NEW FDA OFFICIAL INHERITS RAFT OF PROJECTS, CHALLENGES
WASHINGTON (AP) — One of the nation's leading medical researchers joined the Food and Drug Administration on Monday, taking on the agency's No. 2 leadership job at a critical juncture for prescription drugs, medical devices and tobacco products. Dr. Robert Califf comes to the job of FDA deputy commissioner after more than 30 years as a researcher and administrator at Duke University. But Califf, 63, is no stranger to FDA issues. For years he served on committees that advise the FDA on scientific and medical matters. And he was considered for the agency's top job at least twice, under the administrations of Presidents George W. Bush and Barack Obama.
DEARTH OF JOBS A BARRIER TO POST BANKRUPTCY DETROIT'S GROWTH
DETROIT (AP) — When Alison Norris couldn't find work in Detroit, she searched past the city limits, ending up with a part-time restaurant job that's 20 miles away but takes at least two hours to get to via separate city and suburban bus systems. For many city residents with limited skills and education, Detroit is an employment desert, having lost tens of thousands of blue-collar jobs in manufacturing cutbacks and service jobs as the population dwindled. What's available to those without cars — about 40% of Detroit's population, according to federal figures — often are low-paying retail or sales positions far outside the city.
BILL GATES REPEATS AT TOP OF FORBES' LIST OF BILLIONAIRES
NEW YORK (AP) — The world's richest person got even richer this year. And a basketball superstar-turned-owner made the list for the first time. Forbes said Monday that Bill Gates's net worth rose to $79.2 billion in 2015 from $76 billion last year. That put him at the top of the magazine's list of the world's billionaires for the second consecutive year. The co-founder of Microsoft Corp. has topped the list for 16 of the last 21 years. In second place is Mexican telecommunications mogul Carlos Slim Helu, with a net worth of $77.1 billion. He had topped the list in 2013.
MORGAN STANLEY EXPECTS LAWSUIT FROM NY ATTORNEY GENERAL
NEW YORK (AP) — Morgan Stanley, which agreed to a $2.6 billion settlement with the federal government last week, says it expects to be sued by New York Attorney General Eric Schneiderman over subprime mortgage bonds. The investment bank says it was told about the lawsuit in January and that it will involve about 30 subprime securities. Morgan Stanley say the lawsuit will say that it misrepresented or omitted important information related to the loans, including Morgan Stanley's due diligence and the valuation of the loans in the bonds, as well as the properties securing them.