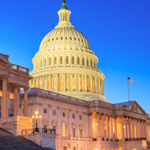 Real Estate Daily News Buzz is designed to give news snippets to readers that our (yet to be award winning) editors thought you could use to start your day. They come from various business perspectives, real estate, government, the Fed, local news, and the stock markets to save you time. Here you will find the headlines and what the news buzz for the day will be.
Thursday, the Dow Jones industrial average rose 38.82 points, or 0.2%, to 18,135.72. The Standard & Poor's 500 index gained 2.51 points, or 0.1%, to 2,101.04. The NASDAQ composite lost 15.67 points, or 0.3%, to 4,982.81.
Benchmark U.S. crude fell 77 cents to close at $50.76 a barrel in New York. Brent crude, a benchmark for international oils used by many U.S. refineries, fell 7 cents to close at $60.48 in London. Wholesale gasoline fell 3.9 cents to close at $1.887 a gallon. Heating oil fell 2.4 cents to close at $1.877 a gallon. Natural gas rose 7.2 cents to close at $2.841 per 1,000 cubic feet.
APPLICATIONS FOR US JOBLESS AID INCH UP TO 10 MONTH HIGH
WASHINGTON (AP) — The number of people seeking unemployment benefits rose last week to the highest level since May, though the pace of applications remains at a level consistent with steady hiring. Weekly applications rose 7,000 to a seasonally adjusted 320,000, the Labor Department said Thursday. The four-week average, a less volatile measure, increased 10,250 to 304,750, a six-week high. The number of applications tends to reflect the pace of U.S. layoffs. The four-week average has remained near or below 300,000 since September, a historically low level that typically signals healthy job gains.
US FACTORY ORDERS SLIP 0.2 %
WASHINGTON (AP) — Orders to U.S. factories fell again in January but a key investment category showed a gain. Orders to factories edged down 0.2% in January following declines of 3.5% in December and 1.7% in November, the Commerce Department said Thursday. In an encouraging sign, orders in a category viewed as a proxy for business investment showed an increase of 0.5% in January following declines of 0.5% in both December and November. Orders for durable goods, items expected to last at least three years, showed an increase of 2.8% for January, unchanged from the government's preliminary estimate last week.
CAN ETSY KEEP ITS FOLKSY BRAND AND MAKE SHAREHOLDERS MONEY?
NEW YORK (AP) — If craft seller Etsy goes public later this year it will be a test of how well the company can balance an explicit social mission with shareholder expectations for making money. Founded in 2005, Brooklyn-based Etsy sells everything from a $110,000 antique desk from the 1800s to a $20 handmade antler pendant, and everything in between. In 10 years it's grown from a scrappy startup offering craftspeople a way to sell necklaces and needlepoint online to a marketplace of 54 million members that generated $1.93 billion in sales in 2014. And on Wednesday, Etsy filed for an initial public offering of stock valued at up to $100 million.
LARGEST US BANKS ALL PASS LATEST ROUND OF FED 'STRESS TESTS'
WASHINGTON (AP) — All of the nation's 31 largest banks are adequately fortified to withstand a severe U.S. and global recession and keep lending, the Federal Reserve said Thursday. Results of the Fed's annual "stress tests" show that as a group, the 31 banks are stronger than at any time since the 2008 financial crisis struck, thanks to a steadily recovering economy. The results build on positive outcomes from last year's tests.
EUROPEAN CENTRAL BANK RECOVERY IS STRENGTHENING
NICOSIA, Cyprus (AP) — The struggling eurozone economy is picking up momentum ahead of the launch next week of a 1.1 trillion euro ($1.2 trillion) stimulus program, European Central Bank head Mario Draghi said Thursday. The central bank for the 19-country eurozone raised its growth forecast for this year to 1.5% from 1.0% amid signs credit is flowing more easily to businesses.
ABB VIE TO BUY LEUKEMIA DRUGMAKER PHARMACYCLICS FOR $21B
NORTH CHICAGO, Ill. (AP) — AbbVie will spend about $21 billion to buy fellow drugmaker Pharmacyclics and add another major revenue producer to a portfolio that already includes the world's top-selling drug. The deal will give the North Chicago, Illinois, drugmaker Imbruvica, a blood cancer treatment that Pharmacyclics makes and then markets with Johnson & Johnson's Janssen Biotech. AbbVie executives told analysts on Thursday that their company could reap more than $7 billion in annual sales from Imbruvica in a few years.
STATES ON EDGE ABOUT THE FUTURE OF HEALTH INSURANCE MARKETS
MIAMI (AP) — Mixed signals from the Supreme Court have states on edge about the future of health insurance subsidies for millions of Americans. And a summer decision from the justices leaves little time for backup planning. Many governors, especially Republicans, want the federal government to craft a contingency plan and at least one governor — in Pennsylvania — is pursuing a state exchange, which would make sure his state was able to receive the subsidy.
US PRODUCTIVITY FALLS AT FASTER PACE, LABOR COSTS RISE
WASHINGTON (AP) — U.S. worker productivity was even weaker than first thought from October through December while labor costs rose at a faster rate. Productivity declined at an annual rate of 2.2% in the fourth quarter, weaker than the 1.8% drop that was estimated a month ago, the Labor Department said Thursday. Labor costs rose at a 4.1% rate, faster than the 2.7% increase first estimated. Weaker productivity and higher labor costs could spell inflation troubles for the economy. But analysts say that the changes in the fourth quarter are temporary and not an indication that inflation is about to be a problem.
GOOGLE PROVIDING CAR INSURANCE QUOTES IN LATEST EXPANSION
SAN FRANCISCO (AP) — Google is helping California drivers shop for car insurance as part of a new service that could foreshadow the Internet company's latest attempt to shake up a long-established industry. The feature unveiled Thursday compares auto insurance quotes from up to 14 carriers that are participating in the comparisons. The policies can then be bought online or through an agent. Google will receive a cut from the insurance sales. The Mountain View, California, company says the size of the commissions won't influence how it ranks the price quotes.
MAKER OF DEVICE IN 'SUPERBUG' OUTBREAK LACKED FDA CLEARANCE
WASHINGTON (AP) — The manufacturer of a medical instrument at the center of a recent "superbug" outbreak in Los Angeles did not receive federal clearance to sell an updated version the device, according to officials from the Food and Drug Administration. The FDA confirmed that Olympus Corp. did not seek agency clearance for the redesign of its specialized endoscope, which it began selling in 2010. FDA clearance is required for all substantive updates to medical devices sold in the U.S.
RINGLING BROS. ELIMINATING ELEPHANT ACTS
POLK CITY, Florida (AP) — The family that owns the Ringling Bros. and Barnum & Bailey Circus will phase out the show's iconic elephants from its performances by 2018 but they won't say just what it was that triggered the decision. Executives from Feld Entertainment, Ringling's parent company, said the decision to end the circus's century-old tradition of showcasing elephants was difficult and debated at length. Elephants have often been featured on Ringling's posters over the decades. Within two hours of the announcement, animal rights groups took credit for the decision, saying that the pressure put on the circus ultimately led to Feld's decision.
MANDARIN ORIENTAL SAYS HOTELS IN US, EUROPE HACKED
NEW YORK (AP) — High-end hotel chain Mandarin Oriental said Thursday that the credit card systems at some of its hotels in the U.S. and Europe were hacked. The company, however, did not specify which of its hotels were affected. It also did not give details on the extent of the hack or how many customers reported fraudulent charges on their credit cards as a result. Mandarin Oriental operates about 30 hotels in cities across the world including Paris, London, Geneva, New York, Miami, San Francisco, Las Vegas as well as Shanghai, Hong Kong and Macau.