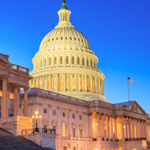 Real Estate Daily News Buzz is designed to give news snippets to readers that our (yet to be award winning) editors thought you could use to start your day. They come from various business perspectives, real estate, government, the Fed, local news, and the stock markets to save you time. Here you will find the headlines and what the news buzz for the day will be.
Tuesday, the Dow Jones industrial average rose 19.97 points, or 0.1%, to close at 16,715.44. The Standard & Poor's 500 index rose 0.8 points, or less than 0.1%, to 1,897.45. The NASDAQ composite fell 13.69 points, or 0.3%, to 4,130.17. Benchmark U.S. crude for June delivery gained $1.11 to $101.70 a barrel on the New York Mercantile Exchange.
GM RECALL REVEALS GAPS IN AIR BAG KNOWLEDGE
Automobile air bags don't always deploy when drivers — or regulators — expect them to. Thirteen people have died in crashes involving GM cars with defective ignition switches. In each of those, the air bags failed to deploy even after striking trees, guard rails or other objects. Federal safety regulators told Congress last month they believed the cars' air bags should have worked for up to 60 seconds after the engine stalled. But GM has since told The Associated Press that the cars only had enough reserve power to deploy the air bags for 150 milliseconds after the switch malfunctioned and cut off power. The National Highway Traffic Safety Administration is now scrambling to find out from other automakers and air bag suppliers how their air bags would function in similar situations.
EUROPEAN COURT: GOOGLE MUST YIELD ON PERSONAL INFO
AMSTERDAM (AP) — Google and other search engines were thrust into an unwanted new role Tuesday — caretaker of people's reputations — when Europe's highest court ruled that individuals should have some say over what information pops up when their names are Googled. The landmark ruling by the Court of Justice of the European Union will force search engines to decide when to censor computer users' search results across the 28-nation bloc of over 500 million people. The decision — which cannot be appealed — was celebrated by some as a victory for privacy rights in the Internet age. Others warned it could lead to online censorship. The ruling applies to EU citizens and all search engines in Europe.
SENATE VOTES TO OPEN DEBATE ON RENEWING TAX BREAKS
WASHINGTON (AP) — A bill to renew a package of more than 50 expired tax breaks cleared its first hurdle in the Senate Tuesday. The Senate voted 96 to 3 to open debate on the bill, which has strong backing from the business community but would add about $85 billion to the budget deficit. Almost every year, Congress routinely renews the tax breaks. This year, though, they were allowed to expire at the start of the year. The Senate bill would extend the tax breaks through 2015. The tax breaks enjoy broad bipartisan support. But some Republican senators want the opportunity to change the package, and it's not clear whether Senate Majority Leader Harry Reid, D-Nev., will allow amendments.
S&P 500 BRIEFLY CROSSES 1,900 FOR THE FIRST TIME
NEW YORK (AP) — The Standard & Poor's 500 index is flirting with a new milestone: 1,900. The index briefly climbed above that level on Tuesday before dropping back to close just below it. Still, it set an all-time closing high by a fraction of point. Stocks have gained as most investors remain optimistic that the economy will start to accelerate this year following a cold winter that stymied growth. First-quarter corporate earnings came in better than expected, giving stocks a lift.
WINTER FLIGHT CANCELLATIONS WERE A RECORD
NEW YORK (AP) — It's official: This winter was the worst for fliers in the 20 years that the government has been collecting data. During the first three months of this year, U.S. airlines cancelled 4.6 per cent of their flights, the Department of Transportation announced Tuesday. The worst winter before this was 2001, when 4.4 per cent of flights were scrapped. Mother Nature is mostly to blame, with a relentless wave of snow and ice storms paralyzing airline traffic across the nation. But airlines are also quicker to cancel flights these days, sometimes a day in advance of a storm. The shift in strategy came in response to new government regulations, improvements to overall operations and because cancelling quickly reduces expenses.
US RETAIL SALES RISE A SCANT 0.1% IN APRIL
WASHINGTON (AP) — U.S. retail sales growth slowed in April, with consumers shopping less online and cutting back on purchases of furniture and electronics. The Commerce Department said Tuesday that seasonally adjusted retail sales rose just 0.1% last month, after surging 1.5% in March following a harsh winter that had curtailed shopping. Several economists said the April figures might have been depressed because of seasonal adjustments connected to a later than usual Easter. Still, the modest sales suggest that consumers may remain cautious during the still-slow economic recovery. Higher sales would help drive faster growth because consumers account for about 70 per cent of the economy.
LEW PRESSES BEIJENG TO EASE EXCHANGE RATE CONTROLS
BEIJING (AP) — The U.S. treasury secretary is pressing China to ease politically sensitive exchange rate controls and lower barriers to foreign investment. China has widened the narrow band in which it allows its yuan to fluctuate against the U.S. dollar. But it retained controls that critics complain keep the yuan undervalued and give its exporters an unfair price advantage. Treasury Secretary Jacob Lew said in a meeting Tuesday with Chinese officials that it is important that the country move toward a more market-determined exchange rate. That would include opening China's markets wider to foreign investment and ensuring equal treatment for all companies. Communist leaders have promised to give entrepreneurs and market forces a bigger role in China's state-dominated economy in hopes of making it more efficient and productive.
AIRBUS PLANE ORDERS DOWN IN Q1, PROFITS UP
PARIS (AP) — Airbus Group said Tuesday that orders for its jets slumped in the first quarter, but profits rose and it hopes to put its A350 long-range jet into service by the end of the year. The European plane maker, Boeing's chief rival, said that it took in 103 orders in the quarter, worth 21.1 billion euros (US$28.9 billion). That is down from 410 orders in the first quarter of 2013. CEO Tom Enders said Airbus isn't changing its 2014 outlook, which predicts a stable year compared to 2013. But he said the company faces many challenges and is focusing on improvement and restructuring plans. The group, formerly known as EADS, confirmed plans for 5,800 job cuts as it restructures its defense and space business.
WEST VIRGINIA MINE HAD HISTORY OF SAFETY PROBLEMS
WHARTON, W.Va. (AP) — Two miners killed inside a West Virginia coal mine Monday worked for a company that had so many safety problems federal officials deemed it a "pattern violator," a rare designation reserved for the industry's worst offenders. Brody Mine No. 1 was one of only three mines last year to earn the label that regulators have put greater emphasis on since the 2010 Upper Big Branch explosion killed 29 miners about 10 miles away. The designation subjects the mine to greater scrutiny from regulators. Brody No. 1 is owned by a subsidiary of St. Louis-based Patriot Coal, which in its annual report last December blamed the problems on a previous owner and said it was "vigorously contesting" the designation.
NEARLY 52K SEEK RELIEF FROM MADOFF VICTIMS FUND
GREENWICH, Conn. (AP) — Officials say the number of victims seeking relief for fraud committed by Madoff Securities is much larger — and with much larger losses — than previously thought. The U.S. Department of Justice official in charge of administering the Madoff Victim Fund said Tuesday that the fund has received more than 51,700 claims. There were claims from investors in 119 countries with losses of more than $40 billion. The claims have not been reviewed to eliminate those that are ineligible. But the flood of requests gives a new indication of the size and global reach of the Madoff fraud. The fund plans to distribute just over $4 billion assets forfeited in the Madoff case.