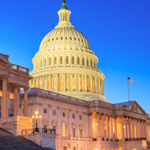 Real Estate Daily News Buzz is designed to give news snippets to readers that our (yet to be award winning) editors thought you could use to start your day. They come from various business perspectives, real estate, government, the Fed, local news, and the stock markets to save you time. Here you will find the headlines and what the news buzz for the day will be.
Wednesday, the Dow Jones industrial average fell 101.47 points, or 0.6%, to close at 16,613.97. The Standard & Poor's 500 index fell 8.92 points, or 0.5%, to close at 1,888.53. The NASDAQ fell 29.54 points, or 0.7%, to 4,100.63. Benchmark U.S. crude for June delivery added 67 cents to $102.37 a barrel on the New York Mercantile Exchange.
WENDY'S NET INCOME SOARS IN Q1; TO OPEN 60 NEW STORES
Dublin, Ohio– The Wendy's Co. reported soaring net income in fiscal Q1 2014 on lower costs and a sharp decline in interest expenses. The company also said it plans to open 60 new corporate and franchised stores, as well as remodel up to 400 corporate and franchised stores. Wendy's net income skyrocketed from $2.1 million to $46.2 million, aided by a $15 million year-over-year reduction in interest expense as a result of the company's 2013 debt restructuring. Revenue fell 13% to $523.2 million because of lost revenue following the disposition of 418 company-operated restaurants as part of the company's "system optimization" initiative. Same-store sales rose 1.3% for company-operated locations and 0.6% for franchise North America sites. Wendy's said it plans to reimage 200 company-operated restaurants and 150 to 200 franchise-operated restaurants in 2014.
PHOENIX PROPOSES PARKING RATE INCREASES TO BALANCE BUDGET
PHOENIX - Phoenix City staff is proposing increased rates for parking meters - as high as $6 an hour in their downtown area - as part of its response to the City's projected $37.7 million budget deficit. A City Council transportation subcommittee yesterday discussed changes to the City's parking-meter structure. Currently, metered parking is free during evenings and weekends in Phoenix. There is one rate of $1.50 an hour for all meters regardless of location during other times. A proposed rate range of 50 cents to $6 an hour is under consideration. Staff said rates would be higher during high profile events, such as professional baseball or basketball games, and lower during times when there is not a lot of traffic. City staff hopes increased rates encourage higher parking lot turnover and persuade more people to use public transportation, bicycles and walk to downtown events.
From azcentral: https://bit.ly/1mVtNZ3
WIND AND LOW PRESSURE CAUSING BAD AIR QUALITY DAYS
TUCSON - The Pima County Department of Environmental Quality (PDEQ) has issued five air quality warnings in the past two weeks, putting air quality below its normal standards in the Tucson area. Windy days and less than an inch of rain so far this year help stir up dirt that can be carried in the wind. "We're in a situation where the winds seem to be more frequent than in the past," said PDEQ's Senior Program Manager Beth Gorman. "It especially seems to be stretching out longer." Meteorologists point to a low-pressure system as the cause for the wind. It has been a rough season for allergy sufferers, and smoke from wildfires could add to the problems this summer.
PDEQ: https://1.usa.gov/1lfDsE9
SEARS EXPLORES SALE OF STAKE IN CANADIAN ARM
Chicago-based Sears Holdings Corp said on Wednesday it was looking at selling its 51% stake in Sears Canada Inc, a move that could trigger a deal for the entire Canadian operation, though a quick and easy sale was seen as unlikely. Sears Holdings, which operates more than 2,300 stores in the United States and Canada, said it will hire an investment bank to explore options for its share of Sears Canada. Shares of Sears Holdings, which is controlled by hedge fund billionaire Eddie Lampert, dropped nearly 6% on Wednesday while Sears Canada stock rose 3.4%. The move comes as Sears Holdings, which operates Sears and Kmart discount stores, tries to engineer a turnaround. Sales have declined since 2005, when Lampert merged the two U.S. chains in an $11 billion deal, and the company has closed about 300 U.S. stores since 2010, but still struggles to generate cash. A Hudson's Bay spokeswoman said the company would not comment on speculation. Chicago Tribune: https://www.chicagotribune.com/business/breaking/chi-sears-holdings-selling-sears-canada-20140514,0,178009.story
TUESDAY MORNING REPORTS STRONG Q3 RESULTS
Tuesday Morning Corporation's turnaround efforts paid off in the third quarter ended March 31. The company reported strong comparable store sales performance, increased inventory turnover and improved cash position during the quarter. The leading closeout retailer that operates 811 stores across the U.S. reported net sales of $182.8 million, an increase of 2.6% compared to $178.1 million for the third quarter of fiscal 2013. Comparable-store sales increased 6.4% compared to the third quarter of fiscal 2013, and consisted of an 8.4% increase in customer transactions, which was partially offset by a 1.9% decrease in average ticket. Since the last year's second quarter, the company has exited a number of non-core categories such as women's apparel and footwear. Comparable sales in ongoing core categories increased 10.5% compared to the third quarter last year.
BRITISH EXECUTIVE ACCUSED IN CHINA DRUG BRIBERY
BEIJING (AP) — Chinese police Wednesday accused a British executive of GlaxoSmithKline of leading a sprawling scheme to bribe doctors and hospitals to use its drugs. The announcement was the first time a foreign employee in China of British-based GSK was accused in the investigation announced last July. The executive, Mark Reilly, is accused of operating a massive bribery network, according to police. Reilly is accused of ordering his sales team to pay doctors, hospital officials and health institutions to use GSK's products that resulted in illegal revenue of billions of yuan (hundreds of millions of dollars).
DOMINO'S CEO ON CHAIN'S IMAGE, ITALY PROSPECTS
NEW YORK (AP) — Italy may not seem like the ideal place for a Domino's Pizza shop, but the man who heads the American chain remains optimistic about the possibility. CEO Patrick Doyle says that the chain's delivery model may give it an advantage in Italy, where he says there is a lot of pizza but not a lot of delivered pizza. Domino's, which is based in Ann Arbor, Michigan, has been enjoying strong sales growth overseas and boasts nearly 6,000 international locations. Back at home, where it has 5,000 locations, Domino's has been trying to improve the image of its pizza, which has long been plagued by a reputation for tasting generic and manufactured.
EUROPE'S RECOVERY GAINS SPEED, FACES OBSTACLES
FRANKFURT, Germany (AP) — Official figures are expected to confirm that Europe's recovery from recession gathered pace in the first three months of the year. But the road to recovery is filled with worries, so much so that the European Central Bank is poised to deliver recession-appropriate stimulus measures. Figures on Thursday are expected to show that the economy of the 18 countries that use the euro expanded by 0.4 per cent in the first quarter from the previous three-month period. That's double the rate recorded in the previous quarter and would mark the third straight quarterly expansion. Growth, even if shaky or uneven, is key to moving past those troubles.
JURY HYUNDAI OWES $240M IN PUNITIVE DAMAGES
POLSON, Mont. (AP) — A Montana jury has ordered Hyundai to pay $240 million in punitive damages after finding that a manufacturing defect in a Hyundai vehicle caused a crash that killed two Missoula cousins in 2011. The award handed down late Tuesday was on top of $8.6 million in actual damages and lost earnings the jury awarded to the families of 19-year-old Trevor Olson and 14-year-old Tanner Olson. The cousins died when their 2005 Hyundai Tiburon slammed head-on into another car. It's unclear if the punitive damages will stand because of a $10 million state cap on such damages, which is being challenged. Hyundai Motor America released a statement Wednesday saying it believes the jury's verdict is mistaken and plans an immediate appeal.
APRIL SALES SURGE BOLSTERS MACY'S OPTIMISM
NEW YORK (AP) — After a slow, cold winter, Macy's Inc.' s business improved in April as the spring thaw heated up shoppers' demand for shorts and T-shirts, the department store chain said Wednesday. But Mother Nature's aid came too late to boost the department store chain's first-quarter sales, which missed expectations despite a 3.2% increase in profit. Macy's stuck by its full-year earnings outlook, indicating it thinks the April sales surge will continue.
SAMSUNG APOLOGIZES TO SICKENED CHIP WORKERS
SEOUL, South Korea (AP) — Samsung Electronics Co. apologized and promised compensation to chip factory workers who suffered cancers linked to chemical exposure, a rare win for families and activists seven years after the death of a 23-year-old employee from leukemia galvanized a movement to hold the company to account. Samsung said the apology does not mean it concedes a link between the chemicals used in its chip factories and cancer and other diseases. Still, the company's statement Wednesday that it should have sought a solution sooner is an abrupt shift in Samsung's stance and a form of vindication for workers and their families.
ABRAMSON REPLACED AS NYT ECECUTIVE EDTOR
NEW YORK (AP) — The New York Times on Wednesday announced that executive editor Jill Abramson is being replaced by managing editor Dean Baquet after two and a half years on the job. The company didn't give a reason for the change. Abramson and Baquet had both been in their current positions since September 2011. Baquet, 57, who would be the first African-American to hold the newspaper's highest editorial position, received a Pulitzer Prize for investigative reporting in 1988.
YAHOO SNAPS UP THE MOBILE MESSAGING APP BLINK
NEW YORK (AP) — Yahoo is buying the mobile messaging app Blink. Terms of the deal, which was announced Wednesday on Blink's website, are not being disclosed. Messages sent through the Blink app self-destruct after a certain amount of time. The app allows users to send texts, sketches, record audio, make videos and take photos. Its main rival is Snapchat, which Facebook reportedly tried to buy for $3 billion. Blink said it will shut down both the iOS and Android versions of the app in the coming weeks before the switchover.
GOOGLE RESUMES GLASS SALES IN THE US
SAN FRANCISCO (AP) — Google is once again selling its Internet-connected eyewear to anyone in the U.S. as the company fine-tunes a device that has sparked intrigue and disdain for its potential to change the way people interact with technology. The latest release of Google Glass comes a month after a one-day sale gave U.S. residents their first chance to buy the hottest accessory in geek fashion. Google Inc. isn't setting a time limit for people to buy Glass this time, although the company is emphasizing that the product remains in its test, or "Explorer," phase. As has been the case since Google began selling Glass to a select group in 2012, the device costs $1,500. It's only available on Google's website for now.
PUBLIC WEIGHS IN ON PROPOSED CHANGES TO URBAN AGRICULTURE IN TUCSON
TUCSON - Tucson residents had their first chance last night to comment on proposed changes to the zoning code as it relates to urban agriculture. The City is in the process of modifying its zoning rules to revamp regulations on community gardens, farmers' markets, urban farms and the keeping of small animals. Cities around the United States are re-visiting their rules in response to public interest in support of local food production and sustainability. The foundation for the policy changes in Tucson stem from Plan Tucson, the City's General and Sustainability Plan, which was approved by voters last year. People both for and against the proposed changes had a chance to comment and ask questions. The next public meeting is scheduled for June 10 at 302 N. Commerce Park Loop, from 6:30 p.m. - 8 p.m.
City of Tucson's urban agriculture proposed farm animal rules (including chickens): https://1.usa.gov/1mrtG4u
Plan Tucson: https://1.usa.gov/1suJ4yY
Oklahoma City Rejects Proposal to Relax Rules on Chickens in City: https://bit.ly/REs6Ro
PRACTICE DISASTER DRILL HELD YESTERDAY WITH NEW STREETCAR
TUCSON - A multi-agency disaster drill, including the SWAT Team, was held yesterday at the western end of the streetcar route downtown, as the City plans for a July 25 kickoff for passenger service. Meanwhile, the streetcar's management team continues to educate community members and streetcar operators about public safety. Sun Link's "Be Street-Smart" educational safety campaign is an ongoing effort to educate citizens about the streetcars presence and how to be safe around the tracks. Watch the safety video: https://bit.ly/1gWOcDu
REID PARK ZOO TO CELEBRATE 'ENDANGERED SPECIES DAY' THIS WEEKEND
TUCSON - The Reid Park Zoo will showcase its three female Visayan warty pigs during Sunday's Endangered Species Day, from 9 a.m. - 11 a.m. at the Zoo. The pigs, sometimes mistaken for javelina, are native to the Philippines. Other endangered species also will be featured. You can see photos of the Visayan warty pigs at the Reid Park Zoo's Facebook page, linked below.
Reid Park Zoo Facebook page: https://on.fb.me/1mYIDcF
Reid Park Zoo: https://bit.ly/1dJgCDh