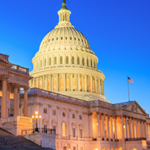 Real Estate Daily News Buzz is designed to give news snippets to readers that our (yet to be award winning) editors thought you could use to start your day. They come from various business perspectives, real estate, government, the Fed, local news, and the stock markets to save you time. Here you will find the headlines and what the news buzz of the day will be.
Monday, the Dow Jones industrial average rose 26.32 points, or 0.1%, to 18,298.88. The S&P 500 index gained 6.47 points, or 0.3%, to 2,129.20. The NASDAQ composite added 30.15 points, or 0.6%, to 5,078.44.
Benchmark U.S. crude fell 26 cents to close at $59.43 a barrel in New York. Brent crude, a benchmark for international oil used by many U.S. refineries, fell 54 cents to close at $66.27 in London. Wholesale gasoline fell 1.6 cents to close at $2.041 a gallon. Heating oil fell 1.8 cents to close at $1.987 a gallon. Natural gas fell 0.6 cent to close at $3.010 per 1,000 cubic feet.
TUCSON CITY BUDGET SET FOR TENTATIVE ADOPTION THIS WEEK  – After another Study Session discussion tomorrow, the Mayor and Tucson City Council is scheduled to vote to adopt the tentative budget for the next fiscal year. The Fiscal Year 2016 $1.368 billion Recommended Budget presented by City Manager Martha Durkin is an increase of $103 million from the current fiscal budget. The City is counting on using $3.2 million from the Stabilization Fund, money from land sales, new revenue from annexations, and an expected uptick in sales tax, property tax and state-shared tax revenue to help fund the budget. Under the proposal, the City would spend $600,000 for swimming pools, $1.6 million for graffiti removal, and there would be no increase in transit fares. After tentative adoption, there will be another public hearing June 9, with final adoption by Mayor and Council set for June 9. Recommended Budget Fiscal Year 2016:
ARIZONA RANKS 32 FOR STATE EMPLOYEES – Just over 14% of Arizona's workforce was employed by the state, or local governments, in line with the national share. Arizona's local governments — its counties, cities, and towns — had a disproportionately large share of public workers. Local governments employed 11% of the state's workers, one of the higher rates in the country. Arizona is relatively sparsely populated with 56.3 people per square mile, a lower population density than the 87.4 people per square mile nationally. Without a flourishing private sector, it is often the case that a larger proportion of a state's economy is driven by the government. In Arizona, 10% of its GDP came from the state, and local governments, more than in most states.  Wyoming was #1 with the largest share of state and local government workers in the country at 22.4% of its workforce. (MSN MONEY)
Simon Unveils Expansion Plan In an unprecedented period of redevelopment and expansion, Simon Property Group is investing approximately $1 billion annually to enhance its domestic platforms consisting of its malls, premium outlets and Mills shopping center brand. Simon has also completed the first two phases of an expansion of its Las Vegas North Premium Outlets, with 25 new stores opening, including Neiman Marcus Last Call Studio, Saks Fifth Avenue Off 5th and The Cheesecake Factory. In addition to stores and restaurants, the expansion also includes amenities such as the newly completed 782-space parking garage, featuring Park Assist, a technology that helps motorists know the number and location of available spaces. Tucson Premium Outlets is a 366,000 square foot center scheduled to open in September of 2015. Simon owns 100% of this project. (CP Executive)
Could China's housing market be bottoming out? The average price of new homes in 70 Chinese cities dropped 0.12% on month in April, although that represented a slowdown from -0.16% in March, the WSJ calculates using official data. "We expect home sales to see year-on-year growth in the second half of the year, and home prices in third- and fourth-tier cities to also bottom out," says Nomura economist Zhao Yang. However, Zhao doesn't expect a quick rebound in property investment, so he's forecasting that "China will miss its 7% target (for 2015)."
Shell may be forced to divest BG Group's (OTCPK:BRGXF) 29.25% stake in a lucrative natural-gas field in Kazakhstan called Karachaganak once Shell (RDS.A, RDS.B) completes its acquisition of BG. That's because the government has the right to acquire the firm's stake in Karachaganak if BG is sold, although the Kazakhs haven't yet said what they plan to do. The field, described as a "cash-cow," accounted for 15% of BG's total production volume and 9% of its $19B in revenue in 2014, and analysts value the holding at $4.4B.
The retail sector jumps into the spotlight this week with heavyweights Target (NYSE:TGT), Home Depot (NYSE:HD), Lowe's (NYSE:LOW) and Wal-Mart (NYSE:WMT) scheduled to report Q1 earnings. Retail sales in the U.S. have only recovered slightly in March and April after dropping off from December to February. Analysts are expected to focus on Wal-Mart's new partnership with Alibaba (NYSE:BABA) and free shipping service, Target's grocery ambitions, Home Depot's pro/contractor business and Lowe's view on SG&A.
U.S. HOMEBUILDERS ARE FEELING SLIGHTLY LESS CONFIDENT about their sales prospects, a reflection of the sluggish start to this spring's home-selling season. Even so, builders' overall sales outlook remains favorable. The National Association of Home Builders/Wells Fargo builder sentiment index released Monday slipped to 54 this month, down two points from 56 in April. Readings above 50 indicate more builders view sales conditions as good, rather than poor. The latest reading is up nine points from a year ago.
U.S. airlines expect to carry a record 222M passengers this summer, up 4.5% from last year, Airlines for America says. The companies are increasing seating 4.6% to cope with the demand, which the trade group says is being boosted by improved employment and consumer sentiment. In Q1, 10 listed U.S. passenger airlines grew net profit 1.1% to $3.1B, helped by a 3.1% increase in revenues as the number of travelers rose 3.9%.
Life doesn't seem too shabby if you're a John Malone CEO. Discovery Communications' David Zaslav received total compensation of $156M in 2014, making him the highest-paid boss of a U.S.-listed company, excluding the top private-equity firms, an NYT-commissioned survey finds. After the Discovery (NASDAQ:DISCA) chief comes Liberty Global's (NASDAQ:LBTYA) Michael Fries with $112M. In all, four CEOs of companies controlled by, or heavily associated with, Malone took home over $350M. Still, the Malone boys have nothing on Kenneth Griffin of P-E firm Citadel, who earned a mere $1.3B.
The U.K.'s Financial Conduct Authority is expected to fine Barclays (NYSE:BCS) at least £250M to settle allegations of forex manipulation, The Daily Telegraph reports. Overall, RBS (NYSE:RBS), UBS (NYSE:UBS), JPMorgan (NYSE:JPM) and Citigroup (NYSE:C), as well as Barclays, are bracing for total penalties over $4B that authorities on both sides of the Atlantic are expected to announce on Wednesday.
5 Reasons Why US Real Estate Should Remain Buoyant "The real estate market is in the fourth year of recovery since the 2009 mortgage crisis, rising over 30 percent since 2012, and many investors worry that it is time for a correction. Nevertheless, both historic macro-economic drivers and structural changes of the US real estate market point towards continued, but moderating growth: Morgan Stanley's 2015 Real Estate market outlook projected that the US real estate market will grow 4% – 6% (MS Housing Market Insights 2015). Investors though have to be more selective in choosing the right real estate opportunities, since most of the post 2009 correction has already occurred." (Forbes)
STEM CELL 'WILD WEST' TAKES ROOT AMID LACK OF US REGULATION -The liquid is dark red, a mixture of fat and blood, and Dr. Mark Berman pumps it out of the patient's backside. He treats it with a chemical, runs it through a processor — and injects it into the woman's aching knees and elbows. The "soup," he says, is rich in shape-shifting stem cells — magic bullets that, according to some doctors, can be used to treat everything from Parkinson's disease to asthma to this patient's chronic osteoarthritis. It's quackery, critics say. But it's also a mushrooming business — and almost wholly unregulated. (AP)
Target Is, Like, All Granola and Yogurt and Less Soup and Corn Flakes "Target Corp. is pushing old-fashioned staples such as Corn Flakes and Cinnamon Toast Crunch to the back of the shelves to give more prominence to fresher and healthier foods as it tries to adapt to the changing tastes of consumers, according to the Wall Street Journal." (Fortune)
Phillips Edison Opts to Divide & Conquer "In a major reorganization, Phillips Edison & Co. is separating its retail investment businesses into two. A newly created unit, PECO Real Estate Partners, or PREP, will invest in a diversified portfolio ranging from single-tenant retail assets, power centers and lifestyle centers to enclosed malls and mixed-use retail projects. The firm's grocery-anchored retail portfolio will continue to be handled under the Phillips Edison (PECO) name." (Commercial Property Executive)
Stock Market Tips for Investing in Real Estate Real estate can be an excellent long-term investment, but buying and managing rental properties isn't for everyone. Fortunately, you can get exposure to all different kinds of real estate in your portfolio through stocks called real estate investment trusts, or REITs. Here are five tips for investing in real estate stocks that can produce excellent returns and protect you from downside risk. (The Motley Fool)
Mexico, U.S. Industrial Markets Benefit from Automotive Reshoring "CBRE is reporting this week the trend to reshore some of the automotive industries manufacturing needs back in the U.S. is now having a significant impact on industrial markets across the U.S. and Mexico." (World Property Journal)
Survey: Malls Still Matter "Despite significant changes in society and online commerce, the mall remains the primary shopping destination in America. Consumer shopping habits have changed, but only slightly, according to JLL's Shopping Preferences Survey, which polled nearly 3,000 consumers nationwide." (Chain Store Age)
McDonald's Said to Market Its Biggest Sale of Euro Bonds "McDonald's Corp. is selling 2 billion euros ($2.3 billion) of bonds, its biggest offering in the single currency. The world's biggest restaurant chain is marketing notes maturing in 2019, 2022 and 2027, according to a person familiar with the matter, who asked not to be identified because they're not authorized to speak publicly. McDonald's canceled a plan to sell bonds due in 2035 as part of the sale, the person said." (Bloomberg)
Old Navy Thrives After a Style-Conscious Rebirth "For years, Stefan Larsson was Gap's  worst nightmare, as he led H&M's dizzying expansion in the United States with a combination of designer chic and rock-bottom prices." (New York Times)
Northstar Is Far From An Intelligent REIT Alternative "Warren Buffett famously said, 'Never invest in a business you don't understand.' That's one reason that I have never hit the BUY button for Northstar Realty Finance. I'm sure that the New York-based REIT is a sound business, but the complex structure seems to provide less transparency, often distorting the true value of the company." (Seeking Alpha)
Gearing Up for ICSC in Vegas: PHOTOS "Top New York City dealmakers were in Las Vegas over the weekend, prepping for the start of the world's largest retail convention, the International Council of Shopping Centers' RECon 2015, which runs Sunday through Wednesday." (The Real Deal)
TUCSON IN TOP 10 LIST OF MOST BIKEABLE CITIES – The latest study from the real estate website Redfin ranks Tucson No. 9 on its list of "Most Bikeable Cities 2015." The survey ranks 154 U.S. cities with populations of 300,000 or more. Tucson gets an overall Bike Score of 67.9 (No. 1 Minneapolis, MN has a score of 81.3) and a Walk Score of 39. While Redfin calls Tucson car dependent, it also says there is infrastructure for biking. The most-recent addition of that infrastructure is a two-way, curb-protected bicycle lane on Stone Avenue near Toole Avenue. The new bike lane is on the east side of Stone Avenue from Toole Avenue to Alameda Street. While Stone Avenue is a one-way street for vehicular traffic between Toole Avenue and Alameda Street, cyclists are able to travel in both directions in the new bike lane. The City of Tucson has another separated bike lane on St. Marys Road between Davis Street and Main Avenue. The St. Marys bike lane uses plastic posts to separate the six-foot-wide bike lane from the right lane of vehicular traffic.
COURT AGREES SAMSUNG COPIED APPLE, BUT TOSSES SOME DAMAGES – A federal appeals court has upheld a jury's finding that Samsung illegally copied some patented features in Apple's iPhone, but it sided with Samsung on one point that could reduce the $930 million in damages the South Korean company had been ordered to pay. The ruling, coming three years after an epic courtroom battle between two tech industry giants, could mean yet another trial over a portion of damages representing more than a third of the total award. Legal experts, however, say the rivals may be more inclined to negotiate a settlement this time around. (AP)
THE ASCENA RETAIL GROUP IS BUYING THE OWNER OF ANN TAYLOR AND LOFT in a deal valued at about $2.16 billion. Ann Taylor will join a stable of retail clothing stores owned by Ascena, including Lane Bryant, Justice, Dress Barn and Cacique, giving the combined company annual sales of $7.3 billion. A push for the sale of the Ann Inc. began in earnest last August when major shareholders Engine Capital LP and its partner Red Alder LLC urged the board to put the company on the block. The retailer had suffered same-store sales declines in three of its past quarters as up-and-coming fast-casual clothing chains ate up market share. (AP)
THE SUPREME COURT RULED UNANIMOUSLY MONDAY IN FAVOR OF PARTICPANTS IN 401K RETIREMENT PLANS who object to companies' investment decisions that eat into retirement savings. The justices revived claims by current and former employees of energy company Edison International. The employees argued that the company chose mutual funds with excessive fees. Edison offers employees roughly 40 mutual funds to choose from in deciding how to invest. The case involved a few higher-cost funds open to the general public instead of identical investments with lower costs that are open only to institutional investors. The Edison employees contend that the company did not act in their best interests by choosing the higher-cost funds. (USA Today)