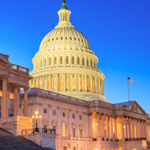 Real Estate Daily News Buzz is designed to give news snippets to readers that our (yet to be award winning) editors thought you could use to start your day. They come from various business perspectives, real estate, government, the Fed, local news, and the stock markets to save you time. Here you will find the headlines and what the news buzz for the day will be.
Thursday, the Dow Jones Industrial average added 10 points, or 0.1%, to 16,543. The NASDAQ composite gained 22 points, or 0.6%, to 4,154. The Standard & Poor's 500 index rose four points, or 0.2%, to close at 1,892. Benchmark U.S. crude for July delivery fell 33 cents to close at $103.74 a barrel on the New York Mercantile Exchange.
PIMA COUNTY APPROVES $1.18 BILLION TENTATIVE BUDGET FOR NEXT YEAR
TUCSON -Pima County Supervisors voted Tuesday for tentative approval of a nearly $1.18 billion budget for the next fiscal year, which will increase property taxes, and give raises to certain employees. For the owner of a $146,000 home — the average for Pima County — the tax increase of 62 cents per $100 assessed value will cost a little more than $90 a year to provide additional funding for items such as Sheriff's services, indigent defense, road repair and other items. The tentative budget also calls for a 36.05-cent-per-hour raise for employees who earn less than $37,500 and a 2 percent increase for those who earn more. With the adoption of the tentative budget, the spending plan cannot be raised, but it can be lowered. Final adoption of the budget is set for June 17.
MAYOR AND TUCSON CITY COUNCIL GIVE TENTATIVE APPROVAL TO $1.26 BILLION BUDGET FOR NEXT FISCAL YEAR
TUCSON - The Mayor and Council last night tentatively approved a $1.26 billion budget for Fiscal Year 2015, which begins July 1. As part of the plan, a majority of the Council voted to postpone any recommended changes in bus routes until October and recover those projected savings with a proposed land sale at 22nd and Interstate 10. With the adoption of the tentative budget, the spending plan cannot be raised, but it can be lowered. A public hearing and final adoption on the tentative budget is scheduled for June 3.
TUCSON'S NEW DOWNTOWN ENTERTAINMENT DISTRICT ENCOMPASSES STREETCAR ROUTE
TUCSON - In an effort to build upon the development success along the streetcar route, the Mayor and Tucson City Council unanimously approved a new entertainment district allowing alcohol sales within 300 feet of schools and churches. Even though establishments can seek an exemption to sell alcohol near a school, they still must go through the current liquor license application process and secure City Council approval. City officials also agreed to extend the planned streetcar hours until the 2 a.m. bar-closing time on Thursdays, Fridays and Saturdays. The new district pretty much follows the streetcar route through the westside Mercado, downtown, and the North Fourth Avenue shopping and entertainment area.  View a map of the new district: https://1.usa.gov/1n6kT8D
PHOENIX CITY COUNCIL PASSES BUDGET
PHOENIX - Phoenix residents won't lose any City services, but they will pay more in taxes and fees to solve the City's $37.7 million budget deficit in the coming fiscal year. After four months of contentious debate, City Council members voted to add a new tax on water bills to address the deficit. The budget also relies on citywide employee pay and benefits cuts. The spending plan cuts employee compensation by 1.6 percent next year, followed by a 0.9 percent cut the following year ($16.5 million total) and raises taxes and fees by an estimated $11 million. The largest source of new revenue is a $1.50-per-month tax on utility bills, based on water-meter size. Parking-meter rates and annual fees for recreation and senior center passes and athletic field rentals also will increase. The Council must take several more votes to finalize the budget, but yesterday's vote cements its approach.
From azcentral: https://bit.ly/RUJDVs
GASOLINE PRICES HAVE FAMILIAR LOOK AS SUMMER NEARS
NEW YORK (AP) — The price of gasoline looks familiar this Memorial Day. For the third year in a row, the national average will be within a penny or two of $3.64 per gallon. Stability wasn't always the norm. Between 2003 and 2008 average retail gasoline prices more than doubled, reaching an all-time high of $4.11 per gallon in 2008. Prices then collapsed as the U.S. plunged into recession. But after a two-year run-up between 2009 and 2011, the price of gasoline has remained in a range of roughly $3.25 to $3.75 per gallon. Drivers can handle that, according to AAA, and are ready to head out for Memorial Day driving trips in the highest numbers since 2005.
WEAK ELECTRONICS SALES PRESSURE BEST BUY, SEARS
NEW YORK (AP) — Is America's love affair with gadgets fading? Best Buy and Sears on Thursday both blamed their weak quarterly results on the fact that shoppers aren't shelling out for consumer electronics. Already squeezed by tough competition from online retailers like Amazon.com and discount stores like Wal-Mart and Target, retailers like Best Buy and Sears have been cutting costs and revamping merchandise and store formats to attract customers. But the consumer electronics remains stagnant. Sales haven't budged from about $145 billion in three of the last four years, according to research firm NPD Group.
HESS STATIONS TO BE RENAMED, BUT TRUCKS ROLL ON
FINDLAY, Ohio (AP) — The Hess name will disappear from gas station signs after a $2.87 billion deal to sell the chain to Marathon Petroleum's Speedway, but the holidays will still see the popular Hess toy truck. The deal gives Marathon Petroleum the retail operations of Hess, the largest chain of company-operated gas stations and convenience stores on the East Coast. The Hess stations will all be rebranded as Speedway over three years, the company said. It also keeps the Hess toy truck on holiday wish lists — as they will still be sold at Hess retail stores and online this year. Starting in 2015, Hess plans to sell the toy trucks online. Hess said this year will mark the 50th anniversary of the toy trucks, an institution on the East Coast, where TV commercials promoting each year's entry are commonly seen.
REVIEW: APPLE'S CAR PLAY HEADED IN RIGHT DIRECTION
SAN FRANCISCO (AP) — Apple is getting ready to hitch the iPhone to cars in a mobile marriage of convenience. The ambitious project, called CarPlay, implants some of the iPhone's main applications in automobiles so drivers can control them with voice commands, a touch on the steering wheel or a swipe on a display screen in the dashboard. It's expected to be available this summer when Pioneer Electronics plans to release a software update for five car radios designed to work with the iPhone. Alpine Electronics also is working on CarPlay-compatible radios for cars already on the road. Honda, Hyundai, Mercedes-Benz, Volvo and Ferrari are among those expected to start selling car models with built-in CarPlay services this year.
CHINA TREADS CAREFULLY AS IT PURSUES INFLUENCE
SHANGHAI (AP) — China is carrying on a high-stakes balancing act aimed at building influence and access to resources abroad without damaging ties with its most important economic partner — the United States. In rapid-fire moves Wednesday, President Xi Jinping called at a conference of Asian governments for a new regional security structure that implicitly excludes Washington. Hours later, China agreed to buy Russian gas worth about $400 billion, binding the diplomatically isolated government of President Vladimir Putin more closely to Beijing and the huge Chinese economy.
ECONOMIC DATA ON US, CHINA BOOST STOCKS
Stocks got off to a good start Thursday and held onto their gains, carving out a modest increase for the second day in a row. Amid a relatively slow week of trading, thin on major economic news and leading into the Memorial Day weekend, investors drew encouragement from a mixed bag of economic and housing data. Improving earnings from Dollar Tree, Best Buy and other retailers also helped lift the market. Major indexes were already pointing to a slight uptick ahead of the start of regular trading after a survey from HSBC suggested the slowdown in China's economy is flattening. May's reading on China's manufacturing sector was the best in five months.
AVERAGE US 30-YEAR MORTGAGE RATE FALLS TO 4.14%
WASHINGTON (AP) — Average U.S. rates on fixed mortgages fell this week for a fourth straight week. The low rates could give a boost to the spring home-buying season, which has started slowly. Mortgage buyer Freddie Mac said Thursday that the average rate for a 30-year loan declined to 4.14% from 4.20% last week. The average for the 15-year mortgage eased to 3.25% from 3.29%. Warmer weather has yet to boost home-buying as it normally does. Rising prices and higher rates have made affordability a problem for would-be buyers. U.S home construction surged in April to its highest pace in five months, the government reported last Friday, but nearly all the increase came from the volatile apartment sector — a sign that Americans are still struggling to buy single-family homes.
FREE PET ADOPTIONS TOMORROW AND SATURDAY AT HUMANE SOCIETY
TUCSON - The Humane Society of Southern Arizona is holding a four-day Memorial bash at its main shelter, 3450 N. Kelvin Blvd. Tomorrow and Saturday, the adoption fees will be waived for adult pets, and kittens are 2-for-1. All pets will go home spayed/neutered, licensed, fully vaccinated, and microchipped. The normal licensing fees for dogs still apply. Visit the Humane Society's website (linked below) for holiday weekend hours.
Humane Society of Southern Arizona: https://bit.ly/1hcKXt9
ENJOY MUSIC IN THE PARK ON SATURDAY NIGHTS
TUCSON - If you missed last Saturday's inaugural Arizona Symphonic Winds concert series, you have three more opportunities. The Saturday concerts begin at 7 p.m. at Morris K. Udall Park, 7200 E. Tanque Verde Road. The remaining concerts, under the direction of conductor László Veres, will take place over the next three Saturdays. You're encouraged to bring a blanket or lawn chair, and picnics are allowed.
Tucson Parks and Recreation: https://1.usa.gov/1maTpjk  Arizona Symphonic Winds: https://bit.ly/RXqPoE