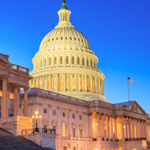 Real Estate Daily News Buzz is designed to give news snippets to readers that our (yet to be award winning) editors thought you could use to start your day. They come from various business perspectives, real estate, government, the Fed, local news, and the stock markets to save you time. Here you will find the headlines and what the news buzz for the day will be.
Tuesday, the Dow Jones Industrial average gained 69.23 points, or 0.4%, to 16,675.50. The Standard & Poor's 500 index rose 11.38 points, or 0.6%, to 1,911.91. The NASDAQ composite climbed 51.26 points, or 1.2%, to 4,237.07. Benchmark crude for July delivery fell 24 cents to $104.11 a barrel on the New York Mercantile Exchange.
THE CEO GOT A HUGE RAISE. YOU DIDN'T. HERE'S WHY.
WASHINGTON (AP) — Pay for globe-trotting CEOs has soared to new heights, even as most workers remain grounded by paychecks that are barely budging. While pay for the typical CEO of a company in the Standard & Poor's 500 stock index surged 9% last year to $10.46 million, it rose a scant 1.3% for U.S. workers as a whole. That CEO now earns 257 times the national average, up from a multiple of 180 in 2009, according to an analysis by The Associated Press and Equilar. Those figures help reveal a widening gap between the ultra-wealthy and ordinary workers around the world. That gap has fed concerns about economic security — everywhere from large cities where rents are high to small towns where jobs are scarce.
KNOCKOFFS A HEADACHE FOR IPO BOUND ALIBABA
HONG KONG (AP) — At first glance, the Monster Tron T1 headphones sold on Chinese e-commerce giant Alibaba's Taobao site are a tempting offer for audiophiles looking for state-of-the-art hi-fi equipment. But sellers omit one key detail: Monster Inc. never produced this model. Phony headphones and other knockoffs are a persistent problem for Alibaba that has grown more urgent since the company started working on a blockbuster initial public offering of shares in the United States. Analysts say the IPO could raise up to $15 billion. Founder and Chairman Jack Ma has called theft of intellectual property a "cancer" on society and Alibaba has stepped up efforts to root out fakes that dent its credibility with consumers, but there are still complaints.
DREAMLINER SET TO LAND AT AMERICAN AIRLINES
FORT WORTH, Texas (AP) — Rumbling down the runway at New York's JFK airport, American Airlines pilot Bill Elder points the nose of the Boeing 787 skyward and takes off for Denver. Elder roars over the Atlantic, then banks sharply to the left, back over Queens and then Manhattan. But he is flying too low and triggers a ground-proximity warning as the Empire State Building appears off to the left. Not to worry. The scene is unfolding in a flight simulator at American's training center in Texas. Elder, American's fleet training manager, is demonstrating the warning systems that mimic those in an airliner.
PILGRIM'S PRIDE IN TAKEOVER BID FOR HILLSHIRE
NEW YORK (AP) — Pilgrim's Pride launched a takeover bid for Hillshire Brands on Tuesday that would expand its business beyond fresh and frozen chicken into a variety of packaged meats, including Ball Park hot dogs and Jimmy Dean sausages. The $5.58 billion offer could derail Hillshire's plans to buy Pinnacle Foods, which makes Birds Eye frozen vegetables, Duncan Hines cake mixes and Hungry Man frozen dinners. Hillshire had announced the $4.23 billion deal earlier this month as a way to expand into different parts of the supermarket. But Pilgrim's Pride says its offer of $45 per share for Hillshire is "substantially superior" and would allow the companies to cut costs by merging some operations and become a "protein leader" that sells more types of meat.
STOCKS CLIMB, FOURTH STRAIGHT GAIN FOR S&P 500
NEW YORK (AP) — More promising signs that the economy is strengthening after its winter slowdown pushed stocks higher on Tuesday. The Standard & Poor's 500 index rose for the fourth straight day and ended at another all-time high. It closed above 1,900 for the first time on Friday. Small-company stocks and other riskier parts of the market, like Internet and biotechnology companies, also gained after being beaten down over the past few months. The government reported that orders to U.S. factories for long-lasting manufactured goods rose unexpectedly in April, powered by a surge in demand for military aircraft. Also, the Conference Board's consumer confidence index rose in May to the second-highest level since January 2008, just after the start of the Great Recession.
US CONSUMER CONFIDENCE MOVED UP IN MAY
WASHINGTON (AP) — U.S. consumers were slightly more confident in the economy in May than in April, partly because of strengthening optimism about future hiring and income gains. The Conference Board said Tuesday that its confidence index rose to 83 from a revised 81.7 in April. That's the second-highest reading since January 2008, just after the Great Recession began. Only March was higher at 83.9. The increase is "enough to suggest decent, but not spectacular, gains in consumers' spending," said Ian Shepherdson, chief economist at Pantheon Macroeconomics, in a note to clients. Confidence has climbed steadily since it bottomed out at 25.3 in February 2009. It sits significantly above last year's average of 72.3. But it still isn't back to healthy levels. The figure regularly topped 90 before the recession.
US HOME PRICES RISE AT SLOWER RATE IN MARCH
WASHINGTON (AP) — U.S. home prices rose in March, but the gains are decelerating as fewer Americans can afford to buy. The Standard & Poor's/Case-Shiller 20-city home price index rose 12.4 per cent in March compared with 12 months earlier. While healthy, that rate of growth has slowed from both February and January. Home prices rose in 19 of the 20 cities in March compared with the previous month, with only New York registering a slight decline, Standard & Poor's reported Tuesday. Leading the gains was San Francisco with a 2.4% monthly increase, while prices in Seattle, another hub for technology firms, rose 1.9%. The housing market has struggled in recent months, after notching strong growth in the first half of 2013.
ECB CHIEF NOTES RISK OF LOW INFLATION
SINTRA, Portugal (AP) — European Central Bank President Mario Draghi said Tuesday he is mindful of the danger of inflation remaining low in the 18-country eurozone and is committed to bringing it back to more tolerable levels. The central bank is widely expected to offer some monetary stimulus at its next policy meeting on June 5 to support the European recovery and nudge inflation higher. The inflation rate among countries using the shared euro currency has been below 1% since October. The ECB's inflation target is 2%. Low inflation makes debt reduction more difficult for people and governments. Deflation, an extended drop in prices that can stifle growth as consumers put off spending, has also become a concern.