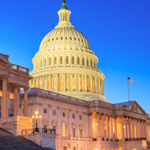 Real Estate Daily News Buzz is designed to give news snippets to readers that our (yet to be award winning) editors thought you could use to start your day. They come from various business perspectives, real estate, government, the Fed, local news, and the stock markets to save you time. Here you will find the headlines and what the news buzz for the day will be.
Wednesday, the Dow Jones Industrial average closed fell 42 points, or 0.3%, to 16,633. The Standard & Poor's 500 index edged down two points, or 0.1%, to close at 1,909. The NASDAQ composite lost 12 points, or 0.3%, to 4,225. Benchmark crude for July delivery dropped $1.39 to close at $102.72 a barrel on the New York Mercantile Exchange.
SUBWAY TO OPEN 3,000 STORES IN 2014
Milford, Conn. – The Subway restaurant chain is poised to open about 3,000 new locations worldwide this year. Subway currently has more than 41,000 stores in 105 countries worldwide. "Location, location, location is still the mantra," said John Devine, director of Subway Real Estate. "We continue to provide our customers with convenient locations to enjoy our great menu offerings. At the same time, we continue to offer landlords and developers a proven, stable and trusted tenant for their real estate."
AMERICAN EAGLE TO CLOSE 150 STORES
Pittsburgh, PA – On the heels of disappointing results for the first quarter of fiscal 2014, American Eagle Outfitters Inc. has decided to close 150 stores in America, including 100 namesake stores. For 2014, the company is planning to close approximately 50 American Eagle and 20 aerie stores in North America. Beginning in 2015, the company anticipates annualized after-tax savings of approximately $10 million-$15 million related to these store closures. American Eagle's net income plummeted 86% to $3.87 million from $27.98 million. Total net revenue fell 5% to $646.13 million from $679.48 million. Same-store sales fell 10%. A significant decline in pretax income drove American Eagle's net income drop.
HIBBETT SPORTS TO OPEN 75-80 STORES
Birmingham, Ala. – Hibbett Sports Inc. plans to open 75-80 new stores, expand 10-15 stores and close 10-15 stores during fiscal 2015 (which coincides with calendar 2014). These aggressive growth plans comes as Hibbett reports increases in net income and sales during the first quarter of fiscal 2015. Net income rose 8% to $28.4 million, from $26.2 million and net sales increased 9% to $261.9 million, from $240 million. Same-store sales grew 4.1%. For the fiscal year, Hibbett expects same-store sales to increase in the low-to-mid-single-digit range.
NOODLES & CO TO ACQUIRE 16 RESTAURANTS FOR $13.4 MILLION
Noodles & Company announced it has entered into an agreement to purchase 16 franchised Noodles & Co. restaurants for approximately $13.4 million. The acquisition is expected to close in early July 2014. The 16 locations included in the agreement, operated by long-time franchise partner, Sagamore Dining Partners, LLC, are located primarily in the greater Indianapolis area. All of the Noodles & Co. restaurants being acquired will remain open for business during the transition. "Mike Lamb and his team at Sagamore Dining Partners have done an outstanding job of establishing the Noodles & Company brand in Indianapolis over the past eight years," says Kevin Reddy, CEO of Noodles & Co. "The successful restaurants they have built and operated are extremely well-run and we look forward to adding them to our portfolio of company-owned restaurants in neighboring markets." Sagamore Dining Partners, LLC expanded their development agreement with Noodles & Co. earlier this year to include the exclusive right to open Noodles & Co. restaurants in the greater Louisville, Kentucky metro area. The first location in Louisville is anticipated to open in late 2014.
APPLE SEEKS TO REGAIN COOL WITH $3B BEATS BUY
CUPERTINO, Calif. (AP) — Apple is striking a new chord with a $3 billion acquisition of Beats Electronics, a headphone and music streaming specialist that also brings the swagger of rapper Dr. Dre and recording impresario Jimmy Iovine. Wednesday's announcement comes nearly three weeks after deal negotiations were leaked to the media. It's by far the most expensive acquisition in Apple's 38-year history, a price that the company is paying to counter a threat posed to its iTunes store. The price consists of $2.6 billion in cash and $400 million in Apple stock that will vest over an unspecified time period. The deal is expected to close before the end of September.
VALEANT RAISES CASH STOCK OFFER FOR ALLERGAN
Valeant Pharmaceuticals has pumped more cash into its bid for Botox maker Allergan, and it also defended its business model on Wednesday, a day after its reluctant acquisition target aired more concerns about a deal. The Canadian drugmaker said it will now offer $58.30 and a portion of its stock for each Allergan share. The revised bid could be worth more than $50 billion, based on Tuesday's closing price for U.S.-traded shares of Valeant. But it still may not be enough to get Allergan to the negotiating table, analysts say. Valeant Pharmaceuticals International Inc. also threw in a contingent value right worth up to $25 per share and based on future sales of a potential eye treatment.
WAITING GAME: WHY SMALL BUSINESSES WON'T HIRE
NEW YORK (AP) — Even as the economy extends its growth and small businesses slowly add jobs, most owners are still holding off on hiring. Many owners have no plans to add to their payrolls, according to recent surveys. In three released last week, the most optimistic reading came from Bank of America Corp., which found that 52 per cent of owners plan to hire over the next 12 months. But Wells Fargo & Co. found only 21 per cent planned to hire, and in a Citibank survey, 25 per cent had plans — numbers consistent with other surveys in the past year. Some owners who do want to hire face obstacles like finding workers who can and want to do the job. In monthly reports from the National Federation of Independent Business, owners have said they can't find people with the skills they need.
5 REASONS WHY MEDIA EXECS TOP CEO PAY LISTS
LOS ANGELES (AP) — Once again, media company CEOs are among the highest paid executives in the nation, occupying six of the top 10 earning spots according to an Associated Press/Equilar study. Compensation experts say a variety of factors are at play, including the gain in media stocks, the intangible value of talent in a hit-or-miss business, the control of shareholder power in very few hands, and the decline of the financial sector.
REVIEW: NEW KIDDIE FITNESS BAND MORE TOY THAN TECH
NEW YORK (AP) — Wearable technology is all the rage these days for adults. Now, the concept is spreading to kids. LeapFrog, the maker of kids' tablets and other educational products, recently unveiled the LeapBand, a device worn around the wrist. It's really more of a toy, designed for kids ages 4 to 7, rather than a true fitness tracker. Yet it does offer some of the same features in a kid-friendly way. And in light of concerns about kids getting too much screen time, some parents may see the new product as a way to satisfy technological cravings while keeping kids active. The LeapBand, available in blue, green or pink, will retail for $40 and goes on sale in August.
S&P 500 INDEX HOLDS CLOSE TO RECORD LEVEL
NEW YORK (AP) — Stocks edged lower for the first time in five days Wednesday, but the real action was in the bond market. The yield on the 10-year Treasury note fell to its lowest in 11 months as investors continued to put money into the bond market, extending a rally that has taken many investors and analysts by surprise. Most market participants had expected yields to climb this year, and bond prices to fall, as the Federal Reserve reduced its purchases of bonds and the economy improved. Instead, the opposite has happened. While stocks have ground out modest gains this year, pushing major indexes to record levels, bond prices have surged. Even evidence that the economy is strengthening after a winter lull has failed to slow the rally.
US BANK EARNINGS DECLINE 7.7% IN Q1
WASHINGTON (AP) — U.S. banks' earnings declined 7.7 per cent in the January-March quarter from a year earlier, as higher interest rates dampened demand for mortgage refinancing and reduced banks' revenue from the mortgage business. The data issued Wednesday by the Federal Deposit Insurance Corp. highlighted the impact of the increase in interest rates that occurred in the spring of 2013. It was only the second time in the last 19 quarters that the banking industry, which has been recovering from the financial crisis, posted a decline in net income from the year-earlier quarter. The FDIC reported that the banking industry earned $37.2 billion in the first quarter of this year, down from $40.3 billion in the same period in 2013.
POWER PLANT BECOMES A MODEL FOR CLEANER OPERATION
HOMER CITY, PA (AP) — A massive coal-fired power plant in western Pennsylvania is turning from one of the worst polluters in the country to a model for how such a facility can clean up its act. Homer City Generating Station is expected to make the transformation in a few years. When it does, it will end four decades of nearly limitless pollution from two of its units that had long escaped regulation. Three years ago the plant was the first to sue the Obama administration over a rule to force it to reduce its sulfur dioxide pollution, arguing it would spike electricity prices and cause "immediate and devastating" consequences. None of those dire predictions came to pass, and the Supreme Court has upheld the Environmental Protection Agency's rule in the case initiated by the plant.
TAINTED CHICKEN IN CALIF STILL MAKING PEOPLE SICK
WASHINGTON (AP) — An outbreak of antibiotic-resistant salmonella linked to a California chicken producer continues to sicken people more than a year after it started. Despite the illnesses, producer Foster Farms has not initiated a recall, and the government has no apparent plans to shut it down. The federal Centers for Disease Control says there were 50 new illnesses in the last two months, bringing to 574 the total number of cases in the outbreak. Most of the illnesses are in California. Though centered on the West Coast, the outbreak is widespread — victims came from 27 states and Puerto Rico.