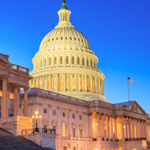 Real Estate Daily News Buzz is designed to give news snippets to readers that our (yet to be award winning) editors thought you could use to start your day. They come from various business perspectives, real estate, government, the Fed, local news, and the stock markets to save you time. Here you will find the headlines and what the news buzz for the day will be.
Monday, the Dow Jones industrial rose 17.66 points, or 0.1%, to close at 16,530.55. The Standard & Poor's 500 index rose 3.52 points, or 0.2%, to 1,884.66. The NASDAQ composite rose 14.66 points, or 0.3%, to 4,138.06. Benchmark U.S. crude for June delivery fell 28 cents to close at $99.48 a barrel. Wholesale gasoline fell 4 cents to $2.91 a gallon.
TARGET'S CHAIRMAN AND CEO OUT IN WAKE OF BREACH
NEW YORK (AP) -- Target's massive data breach has now cost the company's CEO his job. Experts say his departure marks the first CEO of a major corporation to resign in the wake of a data breach and underscores how CEOS are now becoming more at risk in an era when such breaches have become common. The nation's third-largest retailer said Steinhafel, a 35-year veteran of the company and CEO since 2008, has agreed to step down, effective immediately. He also resigned from the board of directors.
COKE, PEPSI TO DROP CONTROVERSIAL INGREDIENT ENTIRELY
NEW YORK (AP) -- PepsiCo has joined Coca-Cola in saying it's working to remove a controversial ingredient from all its drinks, including Mountain Dew. The company had announced last year that it was removing the ingredient from Gatorade. Then on Monday, Coca-Cola said it is dropping the ingredient from all its drinks, including Powerade. Brominated vegetable oil was the target of petitions by a Mississippi teenager who wanted it out of Gatorade and Powerade. The petition noted that the ingredient has been patented as a flame retardant and isn't approved for use in Japan and the European Union. Coca-Cola and PepsiCo have stood by the safety of the ingredient.
US SERVICE FIRMS GROW AT FASTEST PACE SINCE AUGUST
WASHINGTON (AP) -- U.S. service firms grew last month at the fastest pace since August as new orders and sales grew, adding to evidence that the economy is picking up after a slow start to the year. The Institute for Supply Management said Monday that its service-sector index rose to 55.2 from 53.1 in March. Any reading above 50 indicates expansion. The ISM is a trade group of purchasing executives. The figures come after a healthy jobs report on Friday also fueled hopes for an improving economy. The government said employers added 288,000 jobs in April, the most in 2 1/2 years, and the unemployment rate fell to 6.3%.
PHIZER 1Q PROFIT DROPS 15% DUE TO LOWER SALES
Despite sharply lower expenses and taxes, Pfizer Inc.'s first-quarter profit dropped 15%, due to cheaper generic competition for multiple medicines and some promotion partnerships with other drugmakers ending. The world's second-biggest drugmaker missed Wall Street's revenue expectations by $730 million, but narrowly beat profit expectations. Its shares fell almost 3% in afternoon trading. The New York-based company has seen its revenue shrink since 2011 as inexpensive copycat pills hurt sales of about 20 off-patent drugs that once brought in billions annually, particularly cholesterol fighter Lipitor, the top-selling drug of all time with peak revenue of nearly $13 billion. According to Pfizer, "the vast majority" of sales declines from generic competition will be over by the end of 2015.
EU EXPECTS RECOVERY TO LOWER UNEMPLOYMENT FASTER
BRUSSELS (AP) -- The ongoing economic recovery across Europe should help unemployment fall faster than previously expected, according to a new EU forecast released Monday. In its spring forecast, the EU's executive Commission said the economic recovery is spreading across the 28-country bloc and that should help reduce the ranks of the 25.7 million unemployed. Among the 18 EU countries sharing the euro currency, the Commission expects unemployment to drop to 11.8% this year and 11.4% in 2015. Those predictions are lower than those it made in February, when it foresaw unemployment at 12% this year and 11.7% next.
BUFFETT DEFENDS HOW HE RUNS BERSHIRE HATHAWAY
OMAHA, Neb. (AP) -- Warren Buffett remains confident in the long-term future of his company after spending the weekend with shareholders of Berkshire Hathaway. He says critics who think it would be best to break apart Berkshire's 80-odd subsidiaries to make them easier to manage are wrong. One of Berkshire's key advantages is its ability to shift money between its subsidiaries or invest it elsewhere to generate the best returns. The 83-year-old doesn't intend to retire, but the conglomerate is planning for the day when he's no longer at the helm. Buffett said again Monday that all of the current CEO candidates are existing employees who understand the company's culture. While his successor will do some things differently, Berkshire's key principles won't change.
SECOND GM ENGINEERING EXEC RETIRES IN RECALL WAKE
DETROIT (AP) -- Another General Motors engineering executive is retiring in the wake of the automaker's mishandled recall of small cars. GM says Jim Federico elected to retire after 36 years with the company. Federico plans to work outside the auto industry. Federico was in charge of vehicle performance and safety leading up to the company's February recall of 2.6 million older-model small cars for defective ignition switches. He was also the chief engineer for global small cars starting in 2010, and may have known about ongoing internal investigations into the switches. Congress, the Justice Department and others are investigating why GM took more than a decade to recall the cars after finding problems with the switches.
AMAZON INTRODUCES TWITTER SERVICE
NEW YORK (AP) -- Amazon wants to make shopping online as easy as a tweet. The online retailer is introducing a service that lets Twitter users add Amazon.com products to their carts without leaving the social media site.The service comes as Amazon seeks to make social media a bigger source for sales. Twitter also has been seeking new revenue streams beyond advertising services like promoted tweets. Under the program, users must link their Amazon.com account with their Twitter account. Then they need to add the hashtag #AmazonCart when replying to a tweet that has an Amazon product link. The product will then be automatically added to their shopping cart.
DUNKIN' DONUTS READIES TO DO BATTLE IN EUROPE
AMSTERDAM (AP) -- The doughnut, that classic deep-fried American snack, is going forth to do battle with European national treats in their homelands: the Belgian waffle, the Austrian strudel and the Danish ... Danish. After beating a retreat in the 1990s, American restaurant chain Dunkin' Donuts has been quietly building up its presence in Europe and now has 120 outlets, mostly in Germany but also in Russia, Spain, Bulgaria and most recently, Britain. Dunkin' Donuts' head of international development Jeremy Vitaro says that the company is now looking to open stores in Denmark, Austria, Belgium and the Netherlands. Despite the weak European economy, it thinks customers have money to spend.