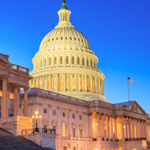 Real Estate Daily News Buzz is designed to give news snippets to readers that our (yet to be award winning) editors thought you could use to start your day. They come from various business perspectives, real estate, government, the Fed, local news, and the stock markets to save you time. Here you will find the headlines and what the news buzz for the day will be.
The Dow Jones industrial average rose 21.32 points, or 0.1%, to 15,783.10 on Monday. The Standard & Poor's 500 index gained 1.28 points, or 0.1%, to 1,771.89. The NASDAQ composite rose 0.56 points, less than 0.1%, to 3,919.79. Benchmark U.S. crude for December delivery rose 54 cents to $95.14 a barrel on the New York Mercantile Exchange.
FOXCONN MULLING OVER BUILDING TVS, DISPLAY PANELS IN ARIZONA
Aiming to produce more electronics with the "Made in USA" label, Foxconn Technology Group said Saturday it was considering setting up a factory in Arizona to possibly build TVs, display panels and product casings. The company's CEO Terry Gou announced his interest in building the facilities when the state's governor Janice Brewer visited him in Taiwan. Both Foxconn and Arizona have been in talks about an investment for about the last two years, the company said in an email. The Taiwanese manufacturer is best known for building Apple's iPad and iPhone, but it also assembles products for other U.S. leading tech firms including Hewlett-Packard, Microsoft, and Dell. Many of those factories are in China, where Foxconn employs over 1 million people, where they pay wages of about $300 to $500 per month.
FRANCE'S CREDIT RATING LOWERED -- 2ND TIME IN 2 YEARS
Standard and Poor's (S&P) cut France's credit rating to AA from AA+ on Friday. The move comes almost two years after the country lost its top-rated AAA status. S&P said it downgraded France because the high unemployment in the country was making it hard for the government to make important reforms which would boost growth. Unemployment is currently 11.1% which makes more reforms nearly impossible. The French government responded by saying that its debt rating was one of the safest in the eurozone. S&P said it expected government debt to hit 86% of gross domestic product (GDP) in 2015 and unemployment to remain above 10% until 2016. The country's Finance Minister, Pierre Moscovici, said S&P had made "critical and inexact judgements". Since taking office in 2012, President Francois Hollande has passed some economic reforms, such as making the labor market more flexible and changing the pension system, but many economists say the changes are too incremental to improve the situation. In theory, a lower credit rating makes borrowing more expensive. The return for investors buying French debt indeed did rise after the announcement. The yield on French government 10-year bonds rose more than 20 basis points to 2.389% from 2.158%.
CFPB ORDERS MORTGAGE COMPANY TO PAY $13 MILLION
The Consumer Financial Protection Bureau (CFPB) has taken action against a mortgage company for steering borrowers into costlier mortgages, the agency announced last week. The CFPB has proposed a consent order in its enforcement action of Utah-based Castle & Cooke that would order the company to pay $9 million in restitution and $4 million in civil penalties for alleged payment of illegal bonuses to loan originators. According to the complaint, the company's president, Matthew Pineda and senior vice president of capital markets, Buck Hawkins, violated loan origination compensation law by paying loan officers quarterly bonuses that were dependent upon the interest rates offered to borrowers. Castle & Cooke originated $1.3 billion in loans in 2012, according to the CFPB's research. It has 45 branches and does business in 22 states. Castle & Cooke has agreed to the consent order, but admits no wrongdoing in the case.
WORLD ECONOMY BEING SUSTAINED BY EXTRAORDINARY AID
WASHINGTON (AP) — Five years after a global financial crisis erupted, the world's biggest economies still need to be propped up. They're growing and hiring a little faster and creating more jobs, but only with extraordinary aid from central banks or government spending. And economists say major countries may need help for years more. From the United States to Europe to Japan, central banks are pumping cash into economies and keeping loan rates near record lows. Even fast-growing China has rebounded from an uncharacteristic slump with the help of government money that's poured into projects and made loans easily available from state-owned banks. For now, thanks in part to the intervention, the world economy is improving. The International Monetary Fund expects global growth to rise to 3.6% in 2014 from 2.9% this year.
LONG SILENT, CHINA'S ENTREPRENEURS PUSH FOR CHANGE
BEIJING (AP) — As Chinese career trajectories go, wealthy businesswoman Wang Ying's has taken an unusual turn. She quit her job as head of a private equity fund to become a full-time political critic. Wang, who was a low-profile member of China's business elite for years, is now a leading voice among entrepreneurs troubled by the growing ranks of business owners who have suffered under the government's authoritarian excesses and by signs Beijing wants to further tighten its controls on society. As China's ruling party holds a major economic planning meeting this week, it faces rising demands for change from entrepreneurs who feel a simmering anger at a system that extends privileges such as cheap credit and monopolies to politically-favored state companies. Entrepreneurs complain they are denied a say in how society is run even as their businesses create jobs, wealth and tax revenue. Worse, some have endured arrest, torture and confiscation of their businesses at the whim of local officials.
US, EUROPE RESUME TALKS ON NEW TRADE PACT
BRUSSELS (AP) — The United States and the European Union sought Monday to get past a rough patch in diplomatic relations to resume talks on a free trade deal that would grow what is already the world's biggest business relationship. Negotiators for the Obama administration and the EU say an agreement would create jobs and boost growth in the two economies, which represent almost half of global output but are still not fully recovered from recession. The trade volume in goods and services between the two economies totalled 800 billion euros ($1.08 trillion) last year. The negotiations, however, are taking place against the backdrop of European pique over reported U.S. electronic espionage of EU citizens, including high-profile leaders like Germany's Angela Merkel. The Greens in the European Parliament on Monday became the latest political group to call for the trade talks to be frozen in response.
TARGET TO OPEN EARLIER ON THANKSGIVING
NEW YORK (AP) — Target Corp. is the latest retailer to open earlier on Thanksgiving this year. The Minneapolis-based discounter said it will open at 8 p.m. on the holiday — an hour earlier than last year. Stores will remain open throughout the night and close at 11 p.m. on the day after Thanksgiving known as Black Friday. Target also will offer hundreds of deals online on Thanksgiving morning that will include almost all deals that will be available in stores. In addition, Target said it will feature 15 online-only daily discounts for two weeks beginning on the Sunday before Thanksgiving.
AMAZON, US POSTAL SERVICE WILL DELIVER ON SUNDAYS
NEW YORK (AP) — Amazon is teaming up with the U.S. Postal Service to deliver packages on Sundays. The Seattle company says Sunday delivery will be available this week to customers in the New York and Los Angeles metropolitan areas. Amazon and the Postal Service plan to roll out service to "a large portion of the U.S. population" next year, including the cities of Dallas, Houston, New Orleans, and Phoenix. Amazon expects Sunday delivery to be popular with members of its Prime service, which costs $79 a year and comes with free two-day shipping on many items on the site as well as access to Amazon's TV and movie streaming service. But Sunday delivery will be available to all Amazon customers.
TRANSOCEAN AGREES TO DEAL WITH ICAHN
NEW YORK (AP) — Oil driller Transocean has agreed to a deal with billionaire investor Carl Icahn after a months-long proxy fight. The company said Monday that it has agreed to support a dividend of $3 per share and reduce the size of its board. It is also looking to boost margins by $800 million through cost-cutting efforts and other measures. The stock climbed in premarket trading. Icahn, a minority shareholder in Transocean Ltd., had previously pushed for a $4 per share dividend but Transocean's shareholders rejected it. Icahn, known for shaking up companies in which he invests, had also wanted several board changes.
SHIRE BUYS VIROPHARMA IN $4.2 BILLION DEAL
LONDON (AP) — The drugmaker Shire PLC plans to strengthen its rare disease treatment portfolio by spending $4.2 billion in cash to buy the biopharmaceutical company ViroPharma Inc. The Dublin-based drugmaker said Monday it will pay $50 for each share of ViroPharma, which is based in Exton, Pa. That represents a 27 per cent premium on the U.S. company's closing price Friday, the last trading day before the deal was announced. ViroPharma focuses on serious diseases with few, if any, available therapies. Its products include Cinryze, which is used to prevent and treat attacks of hereditary angioedema, a rare genetic disorder that can cause dangerous swelling of the throat or larynx.