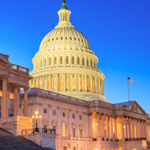 Real Estate Daily News Buzz is designed to give news snippets to readers that our (yet to be award winning) editors thought you could use to start your day. They come from various business perspectives, real estate, government, the Fed, local news, and the stock markets to save you time. Here you will find the headlines and what the news buzz for the day will be.
Tuesday, the Dow Jones Industrial average fell 32.43 points to close at 15,750.67. The Standard & Poor's 500 index lost 4.20 points to close at 1,767.69. The NASDAQ composite edged up 0.13 of a point to 3,919.92. Benchmark U.S. crude for December delivery fell $2.10, or 2.2%, to close at $93.04 a barrel in on the New York Mercantile Exchange.
GOV'T REACHED AGREEMENT TO ALLOW AIRLINE MERGER
WASHINGTON (AP) — The Justice Department says it has reached an agreement to allow American Airlines and US Airways to merge, creating the world's biggest airline. The agreement requires the airlines to scale back the size of the merger at Washington's Reagan National Airport and in other big cities. In August, the government sued to block the $17 billion merger, saying it would restrict competition and drive up prices for consumers on hundreds of routes around the country. The airlines have said their deal would increase competition by creating another big competitor to United Airlines and Delta Air Lines, which grew through recent mergers. The settlement reached Tuesday would require approval by a federal judge in Washington and eliminate the need for a trial that had been set to begin Nov. 25.
ARIZONA 3RD of 10 TOP STATES WITH HOME PRICES SURGING
In September, home prices across the nation increased on a year-over-year basis for the 19th consecutive month. According to CoreLogic, a property information and analytics provider, home prices jumped 12% in September from a year earlier. Home prices are still 17.4/% below their bubble peak in April 2006, but every state logged an annual increase in September. West Virginia and Arkansas posted the smallest gains at 0.9% and 1.3%, respectively. As they say in Real Estate 101, it's all about location. Here are the top 10 real estate markets by state, according to year-over-year price gains from CoreLogic.
10. Utah -- 11.9%
9. Washington -- 12%
8. Florida -- 12.1%
7. Idaho -- 12.4%
6. Oregon -- 13.6%
5. Michigan -- 13.9%
4. Georgia -- 14.4%
3. Arizona -- 14.6%
2. California -- 22.5%
1. Nevada -- 25.3%
TYPHOON HIGHLIGHTS WEAK PHILIPPINE INFRASTRUCTURE
MANILA, Philippines (AP) — Under a reforming president, the Philippines emerged as a rising economic star in Asia but the trail of death and destruction left by Typhoon Haiyan has highlighted a key weakness: fragile and patchy infrastructure after decades of neglect and corruption. Authorities fear that the storm that tore through Leyte province in the country's east has killed thousands. More than 600,000 people have been displaced. Low rates of insurance in the Philippines mean the disaster is likely to sap government finances but analysts say it might not slow growth significantly because of the small role the affected region plays in the wider economy. Haiyan's devastation, however, underlines the pressing need to spend more money to build hard assets such as more roads, ports and power lines — not only to improve living standards but also to better withstand the storms, earthquakes and other natural disasters that strike the country with numbing regularity.
ALL DAY SHOPPING FRENZY ON THANKSGIVING?
NEW YORK (AP) — Black Friday shopping, the annual rite of passage on the day after Thanksgiving, is creeping further into the holiday as more stores open their doors a day early. It's a break with tradition. Black Friday, which typically is the year's biggest shopping day, for a decade has been considered the official start to the busy holiday buying season. Stores open in the wee hours of the morning with special deals called doorbusters and stay open late into the evening. Meanwhile, Thanksgiving and Christmas remained the only two days a year that stores were closed. Now Thanksgiving is slowly becoming just another shopping day. Over the past few years, major retailers, including Target and Toys R Us, slowly have pushed opening times into Thanksgiving night to one-up each other and compete for holiday dollars. Some initially resisted, saying that they wanted their employees to be able to spend time with their families. This year, more than a dozen major retailers are opening on Thanksgiving, including a handful like Macy's, J.C. Penney and Staples that are doing it for the first time. The Gap, which operates its Old Navy, Gap and Banana Republic, is opening half of its stores on Thanksgiving morning.
2nd APPLE –SAMSUNG TRIAL GETS UNDERWAY
SAN FRANCISCO (AP) — A federal judge and lawyers for the world's two biggest smartphone makers have begun picking a jury to determine how much Samsung Electronics owes Apple for copying vital iPhone and IPad features. The retrial to determine damages began Tuesday morning in San Jose. A previous jury had awarded Apple $1.05 billion after determining 26 Samsung products had infringed six Apple patents. But a judge found the jury miscalculated $400 million in damages for 13 products and ordered a new trial for a recalculation. Samsung and Apple have been locked in bitter legal struggles around the world as they fight for supremacy of the more than $300 million smartphone market.
5-EX MADOFF EMPLOYEES ON TRIAL IN NYC FOR FRAUD
NEW YORK (AP) — In the many years he spent as a trader at Bernard L. Madoff Investment Securities LLC, David Kugel learned that investments that Madoff claimed to be making for clients were fiction. Kugel knew that because he was instrumental in concocting the phony trades. But he always kept his mouth shut because Madoff was his boss. Prosecutors are seeking to use Kugel's testimony — the first by a co-operator in the Madoff investigation — to show how he and other insiders purposely stayed blindly loyal to Madoff while becoming wealthy off his fraud. But the testimony this week also suggested some complexities in the don't-ask-don't-tell environment: there was a belief that Madoff was working his investment magic in ways he wasn't revealing.
SPROUTS DELIVERS Q3 PROFIT BUT WILTS ON PLANNED STOCK SALE
Phoenix-based, Sprouts Farmers Market (SFM) rang up better-than-expected third-quarter earnings and sales last week. But the upscale grocer's shares extended losses after hours on plans for a stock offering. Sprouts, a recent IPO that began trading Aug. 1, said adjusted diluted earnings rose 117% to 13 cents a share. Analysts polled by Thomson Reuters expected 10 cents. Revenue jumped 24% to $633.6 million, beating estimates for $620.2 million. The grocer, opened seven new stores during the quarter after going public, with four in Texas, two in Arizona and one in Colorado. Sprouts has opened 19 stores so far this year, representing 13 percent growth.