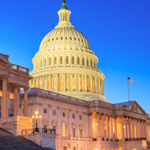 Real Estate Daily News Buzz is designed to give news snippets to readers that our (yet to be award winning) editors thought you could use to start your day. They come from various business perspectives, real estate, government, the Fed, local news, and the stock markets to save you time. Here you will find the headlines and what the news buzz for the day will be.
On Tuesday, the Dow Jones Industrial average dropped 2.96 points, or less than 0.1%, to 17,814.94. The Standard & Poor's 500 index fell 2.38 points, or less than 0.1%, to 2,067.03. The NASDAQ composite gained 3.36 points, or 0.1%, to 4,758.25.
Benchmark U.S. crude fell $1.69 to close at $74.09 a barrel on the New York Mercantile Exchange. Brent crude, a benchmark for international oils used by many U.S. refineries, fell $1.35 to close at $78.33 on the ICE Futures exchange in London. Wholesale gasoline fell 0.1 cent to close at $2.032 a gallon. Heating oil fell 0.1 cents to close at $2.395 a gallon. Natural gas rose 13.1 cents to close at $4.282 per 1,000 cubic feet.
NAR: HOME SALES PROJECTED TO FLATTEN IN NOVEMBER
IRVINE, CA—Existing home sales for the month are projected to fall between seasonally adjusted averages of 5.05 million and 5.46 million annual sales, as compared to October's higher-than-expected figure, Auction.com reports. The firm has released its November Auction.com Real Estate Nowcast, which targets the number of homes expected to be sold this month at 5.25, a prediction that suggests sales will be essentially flat compared with October's 5.26 million sales figure, which was released Nov. 20 by the National Association of Realtors. According to Rick Sharga, EVP of Auction.com, "The housing market, while not growing rapidly, is at least maintaining its current momentum rather than taking a step backwards. It's encouraging to see sales activity hold steady, or improve even marginally, considering all the headwinds the market is facing: tight credit, low inventory, less investor activity and relatively weak demand."
US ECONOMY POSTS EVEN STRONGER GROWTH IN Q3
WASHINGTON (AP) — The U.S. economy grew even faster in the third quarter than initially thought, posting the strongest six months of growth in more than a decade and pulling further ahead of other big economies of the world. The gross domestic product, the country's total output of goods and services, expanded at a healthy 3.9% annual rate in the July-September period, the Commerce Department reported Tuesday. That's a notable jump from its first estimate of 3.5%. The revision was propelled higher by more robust consumer and business spending. Together with a 4.6% surge in the spring, the country has recorded its biggest back-to-back quarterly performance since 2003.
THANKSGIVING TRUMPS BLACK FRIDAY FOR DEALS
NEW YORK (AP) — Thanksgiving could be the best day to shop all year. An analysis of sales data and store circulars by two research firms contradicts conventional wisdom that Black Friday is when shoppers can get the most and biggest sales of the year. Turns out, shoppers will find more discounted items in stores that are open on Thanksgiving. For example, there are a total of 86 laptops and tablets deeply discounted as door buster deals at Best Buy, Wal-Mart and others on the holiday compared with just nine on Black Friday, according to an analysis of promotions for The Associated Press by researcher MarketTrack.
AS OPEC FACES TOUGH TEST, LOWER OIL PRICES LOOM
NEW YORK (AP) — These are the moments OPEC exists for: A sharp drop in global oil prices has reduced the amount of money OPEC countries take in by nearly $1 billion a day. The 12-member group's purpose is to co-ordinate how much oil is produced in order to keep prices high and stable and maximize member countries' revenue while making sure global demand for oil stays strong. A steep, coordinated cut in output could stop and possibly reverse what has been a 32 per cent decline in prices over five months. But there is widespread doubt that OPEC will be able to do much of anything when it meets Thursday in Vienna. Either the members won't agree to a cut, analysts say, or the cut will be too small to influence oil prices. They could also, as in the past, agree to lower production but then fail to stick to the target.
GOOGLE'S LATEST: A SPOON THAT STEADIES TREMORS
MOUNTAIN VIEW, Calif. (AP) — Google is throwing its money, brain power and technology at the humble spoon. But these spoons (don't call them spoogles) are a bit more than your basic utensil: Using hundreds of algorithms, they allow people with essential tremors and Parkinson's disease to eat without spilling. The technology senses how a hand is shaking and makes instant adjustments to stay balanced. In clinical trials, the Liftware spoons reduced shaking of the spoon bowl by an average of 76%. Other adaptive devices have been developed to help people with tremors — rocker knives, weighted utensils, pen grips. But until now, experts say, technology has not been used in this way.
NEW iPHONES PUSH APPLE'S MARKET CAP PAST $700 BILLION
NEW YORK (AP) — Apple, already the world's most valuable company, surpassed $700 billion in market capitalization Tuesday as its stock hit another all-time high. The company unveiled the latest version if the iPhone two months ago and sales have been surging. During its last quarter, Apple sold 39.3 million iPhones and said that it expected revenue from the sale of all of its products to come in between $63.5 billion and $66.5 billion in the current quarter. Apple shares have risen 48% in 2014 and the company announced its first stock split in 9 years.
US HOME PRICE GAINS SLOW FOR 10th STRAIGHT MONTH
WASHINGTON (AP) — U.S. home prices rose in September at the slowest pace in more than two years, reflecting modest sales gains and a rising number of available homes. The Standard & Poor's/Case-Shiller 20-city home price index, released Tuesday, increased 4.9% in September from 12 months earlier. But that's down from 5.6% in August and the smallest gain since October 2012. On a monthly basis, the 20-city index was unchanged, the first flat reading in seven months. The monthly changes aren't adjusted for seasonal factors such as colder weather, which can impact sales. Prices dropped in nine of 20 cities from August. Home price gains have slowed this year after rapid, double-digit increases in the previous two years. Investors helped drive the strong gains by bidding up prices but have started to cut back on their purchases. Smaller price gains and low mortgage rates could make housing more affordable.
US CONSUMER CONFIDENCE FALLS IN NOVEMBER
WASHINGTON (AP) — U.S. consumer confidence fell in November following a big gain the previous month, as Americans became less bullish about the economy and jobs. The Conference Board said Tuesday that its consumer confidence index fell to 88.7 in November, down from a seven-year high of 94.5 in October. Conference Board economist Lynn Franco said that the decline primarily reflected weaker optimism in the short-term, with consumers less upbeat about current business conditions and the state of the job market. But she added that expectations about future income remained virtually unchanged. Private economists expect a quick reversal of the November drop, especially given the large declines motorists are seeing in gas prices.
US BANK EARNINGS UP 7.3% IN Q3
NEW YORK (AP) — U.S. bank earnings rose 7.3% in the July-September quarter from a year earlier, as banks reduced their expenses and continued to lend out more money, which help drive up revenue. The data issued Tuesday by the Federal Deposit Insurance Corp. showed that the banking industry continues to recover from the financial crisis that struck six years ago. Banks and other financial institutions insured by the FDIC earned $38.7 billion in the third quarter, up from $36.1 billion a year ago. The percentage of unprofitable banks fell to 6.4% of institutions, versus 8.7% a year ago.
CALORIE COUNT TO APPEAR WITH MANY PREPARES FOODS
The U.S. Food and Drug Administration finalized two rules requiring that calorie information be listed on menus and menu boards in chain restaurants, similar retail food establishments, and vending machines with 20 or more locations to provide consumers with more nutritional information about the foods they eat outside of the home. The rules are required by the 2010 Patient Protection and Affordable Care Act. "Americans eat and drink about one-third of their calories away from home and people today expect clear information about the products they consume," says FDA Commissioner Margaret A. Hamburg, M.D. "The menu labeling final rule applies to restaurants and similar retail food establishments if they are part of a chain of 20 or more locations, doing business under the same name and offering for sale substantially the same menu items. Covered food establishments will be required to clearly and conspicuously display calorie information for standard items on menus and menu boards, next to the name or price of the item. Seasonal menu items offered for sale as temporary menu items, daily specials, and condiments for general use typically available on a counter or table are exempt from the labeling requirements.
CALL CENTER EXPANSION TO CREATE HUNDREDS OF JOBS
TUCSON - APAC Customer Services says a major expansion will bring more than 1,100 jobs to Arizona, with 700 full-time positions coming to Tucson. The Chicago-based call center made the announcement yesterday with the Arizona Commerce Authority and Tucson Regional Economic Opportunities, Inc. They say the move will be a major boost to the Tucson-Phoenix "Sun Corridor." APAC serves customers in a broad range of industries, including healthcare, financial services, technology, communications, and travel and hospitality industries. APAC already ranks 24th among Southern Arizona's largest employers, with 1,904 full-time equivalent employees at the start of the year, according to a survey by the Arizona Daily Star. Job information from APAC: https://bit.ly/1y8TKXd
MEXICAN CONSULATE READY FOR IMMIGRATION CHANGES
The Mexican government announced yesterday that the 50 consulates in the United States are prepared to help those who qualify for executive action on immigration. Currently, the government is running a national help line out of Tucson. Once President Obama's action begins next year, the consulate will provide free legal advice, workshops, and the waiving of document fees. Officials say the goal is to provide information through trusted sources, so that immigrants don't fall victim to fraud or abuse.
TRANSIT ON HOLIDAY SCHEDULE THURSDAY: READY FOR GAME FRIDAY
TUCSON - Both Sun Tran and the Sun Link Tucson Streetcar will be operating on a Sunday schedule on Thanksgiving Day, and Sun Express routes will not be in operation. Regular service will return Friday. On Friday, football fans can ride the Sun Link Tucson Streetcar to the University of Arizona football game. Prior to the 1:30 p.m. rivalry game against Arizona State University, fans can experience dining, entertainment, and retail opportunities at Main Gate Square, Fourth Avenue, Downtown Tucson, and the Mercado District, and then board the streetcar to the UA from any one of the 23 stops along the 3.9-mile route. Once on campus, Arizona Stadium is a short walk from the Second Street and Cherry Avenue stop. Fans also can park in one of the many garages downtown and take the streetcar to the game to avoid UA congestion. Beginning at 10:30 a.m., the Pennington Street Garage is offering discounted parking fees when you ask for the "Park, Dine, and Ride" bundle, which includes a Sun Link Day Pass and parking.
Sun Link Tucson Streetcar: https://bit.ly/1mebZ7k
Sun Tran: https://bit.ly/1mZ71Jl
Park Tucson: https://1.usa.gov/1gqTe1i
UA Parking and Transportation football info: https://bit.ly/1qf2yHp
JOB OPPORTUNITY: ENVIRONMENTAL SERVICES EQUIPMENT OPERATOR
TUCSON - This position primarily is responsible for the collection of trash and recycling using trucks operated by hydraulic systems. City of Tucson Environmental Services has multiple positions available for qualified individuals with solid waste collecting experience and the skills to operate front loaders, automated side loaders, roll-offs, rear loaders, skid steers, and other collection and hauling equipment. The application deadline is Dec. 7. View job description: https://1.usa.gov/1xXS8BU; Environmental Services: https://1.usa.gov/1rcmU8f