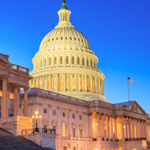 Real Estate Daily News Buzz is designed to give news snippets to readers that our (yet to be award winning) editors thought you could use to start your day. They come from various business perspectives, real estate, government, the Fed, local news, and the stock markets to save you time. Here you will find the headlines and what the news buzz for the day will be.
On Wednesday, the Dow Jones Industrial average rose 100.69 points, or 0.6%, to 17,484.53. The S&P 500 index gained 11.47 points, or 0.6%, to 2,023.57. The NASDAQ composite fell 2.91 points, or 0.2%, to 4,620.72.
Benchmark U.S. crude rose $1.49 to close at $78.68 a barrel on the New York Mercantile Exchange. Brent crude, a benchmark for international oils used by many U.S. refineries, added 13 cents to close at $82.95 on the ICE Futures exchange in London. Wholesale gasoline picked up 0.9 cent to close at $2.087 a gallon. Heating oil fell 0.4 cent to close at $2.439 a gallon. Natural gas gained 6.5 cents to close at $4.194 per 1,000 cubic feet.
REAL ESTATE WEDNESDAYS STARTS MONDAY
Last year 1,096 Maricopa County agents, lenders and title officers rang the bells for The Salvation Army, establishing the first annual Real Estate Wednesdays. This year Real Estate Wednesdays expands to Tucson, Albuquerque and Las Vegas. This wonderful effort by the homeownership industry transforms an otherwise marginal, and at times costly, effort into a big winner for the Salavtion Army and al those in your community it serves. At 9:00 am on Monday, November 10th, Super Agents Joseph and JoAnne Callaway, creators of Real estate Wednesdays will attend a launch meeting at the Tucson Association of Realtors at 2445 N Tucson BLvd, Tucson, AZ 85716 RSVO at Robin@ThoseCallaways.com or 480.596.5751.
TOY MAKERS' NEW DARLINGS: TINY CRITICS ON YOUTUBE
NEW YORK (AP) — A snaggletooth 8-year-old. A middle schooler with a punk rocker bob cut and big earrings. Tween siblings with a penchant for playing. These are among the young power brokers who will determine the toys that will be under Christmas trees this year. At a time when toy sales have stagnated for years at $22 billion, children who review toys on YouTube are wielding increasing influence. Toy makers are courting them for their ability to connect with a generation that views the online video sharing service like baby boomers do HBO. Leading the pack of pint-sized YouTube personalities is Evan, 8, who has dimples and a few missing teeth. With over 1 billion views between his three channels, he's YouTube's most popular kid. He gets over 800 million views from EvanTubeHD, where he reviews the toys.
OPEC SHAKEN BY SAUDI PRICE MOVE
VIENNA (AP) — Saudi Arabia showed little concern for fellow OPEC members by unilaterally cutting its oil prices to the U.S. this week, a move that casts doubts on the cartel's credibility and its ability to find a common plan to stabilize the slumping energy market. And while OPEC struggles to find consensus, oil prices risk remaining low — or falling further — to the benefit of consumers and businesses in the U.S. and worldwide. OPEC is already riven by differences among its members on what the ideal price level should be. That is exemplified in the rivalry between heavyweights Saudi Arabia, which can withstand lower prices, and Iran, which relies on a stronger market to remain profitable. The Saudis' unexpected move on Monday to cut prices to the U.S., aimed at protecting their market share there, will exacerbate those conflicts — weighing on the market and hurting most other OPEC members economically.
WHAT SMALL BUSINESS CAN EXPECT IN THE NEW CONGRESS
NEW YORK (AP) — The shift in power in Congress may give small businesses help with taxes and regulations, but there's little expectation that sweeping changes are in store. In fact, more gridlock could be on the way. Although Republicans won a majority in the Senate in Tuesday's election, Democrats have enough votes to prevent GOP leadership from cutting off filibusters aimed at stalling legislation. And President Barack Obama can veto bills. That could result in little getting accomplished. But the approaching 2016 presidential election might motivate lawmakers to come up with legislation Democrats and Republicans can agree on, says Todd McCracken, president of the National Small Business Association. He expects less fighting over spending bills than in recent years. Partisan disagreements caused the government's 16-day partial shutdown in 2013.
AS SAMSUNG FALTERS, MYSTERIOUS SCION IN THE WINGS
SEOUL, South Korea (AP) — As Samsung's smartphone business suffers a dizzying decline, another issue is vexing investors. Command of one of the world's most valuable consumer brands will eventually pass to the son of its ailing patriarch whose business abilities remain a mystery despite being elevated two years ago to a top role at the company. Expectations of a leadership shift at Samsung intensified after the chairman of the flagship company, Samsung Electronics Co., suffered a heart attack in May. Lee Kun-hee, 72, remains hospitalized and has never publicly named his only son, Lee Jae-yong, as heir apparent. But within the financial world and South Korea, where Samsung's annual sales equal a quarter of the economy, there is little doubt he'll be the third generation of the Lee family to head the sprawling business.
ECB TO SIT TIGHT DESPITE FRAGILE ECONOMY
FRANKFURT, Germany (AP) — The sobering economic news just keeps coming, yet the European Central Bank appears stuck in wait and see mode — held up by policy disputes and a desire to see whether recent stimulus measures are working. A day ahead of the bank's monthly meeting in Frankfurt, the ECB's 24 policymakers were confronted Wednesday with more evidence that the 18-country eurozone could sink back into recession. Analysts think ECB President Mario Draghi will use his news conference Thursday to underline the bank's willingness to step up its efforts if things get worse. He may find some relief from the continuing slide of the euro against the dollar and the sharp retreat in oil prices. A weaker currency can boost growth by lifting exports, while cheaper energy can cut consumers' fuel bills.
SURVEY FINDS PEOPLE TEXTING AND DRIVING KNOW DANGERS
SAN FRANCISCO (AP) — Nearly everyone agrees that texting and driving is dangerous. Many people do it anyway. In an AT&T-sponsored survey of drivers who text daily — regardless of where they are — 98 per cent said they were aware of the dangers of texting behind the wheel. Nonetheless, three-quarters of them admitted to texting while driving, despite broad public-service campaigns and laws against it in some states. Two-thirds said they have read text messages while stopped at a red light or stop sign, while more than a quarter said they have sent texts while driving. More than a quarter of those who texted while driving believed they "can easily do several things at once, even while driving."
SURVEY: US BUSINESSES ADD 230,000 JOBS IN OCTOBER
WASHINGTON (AP) — U.S. companies added 230,000 jobs in October, a private survey said, the most in four months and a sign that businesses are still willing to hire despite signs of slowing growth overseas. Payroll processor ADP said Wednesday that the job gains were slightly ahead of the 225,000 added in September, which was revised up from an initial estimate of 213,000. Job gains above 200,000 are usually enough to lower the unemployment rate. The data indicates that steady growth in the past six months has encouraged businesses to step up hiring. That could lead to a healthy job gain in Friday's government report on jobs and unemployment. The ADP numbers cover only private businesses and sometimes diverge from the government's more comprehensive report, which includes government agencies.
US OFFICIALS UNVEIL NOVEL PLAN TO TEST EBOLA DRUGS
NEW ORLEANS (AP) — The quest for an Ebola treatment is picking up speed. U.S. officials have unveiled a plan to test multiple drugs at once, in an umbrella study with a single comparison group to give fast answers on what works. "This is novel for us" and is an approach pioneered by cancer researchers, said Dr. Luciana Borio, head of the Food and Drug Administration's Ebola response. "We need to learn what helps and what hurts" and speed treatments to patients, she said. She outlined the plan Wednesday at an American Society of Tropical Medicine and Hygiene conference. Thousands of scientists have crowded into day and late-night sessions on Ebola, which has killed nearly 5,000 West Africans this year.
TUCSON NAMED A TOP CITY FOR EXPORT ASSISTANCE
TUCSON - Global Trade magazine lists Tucson as one of the top 10 cities in its 2014 "America's Best Cities for Global Trade" report. The report includes 10 needs-oriented and relevant categories, looking at 10 of the best globally-minded cities with a great business environment and well-educated workforce. Tucson finished in the list of the top 10 cities for export assistance. "Tucson is an up-and-coming trade and logistics hub, and this recognition will further promote the City's capabilities for international trade," said Camila Bekat, economic development specialist for the City of Tucson. "Tucson's binational historic ties with Mexico give Tucson a competitive edge when engaging Arizona's largest trading partner." Under direction from the Mayor and City Council, the City's Office of Economic Initiatives has staff dedicated to increasing direct foreign investment and assisting Tucson businesses to expand internationally. From Global Trade: https://bit.ly/10Vy9pW City of Tucson Office of Economic Initiaitves: https://1.usa.gov/1wdjSAk
EL TOUR DE TUCSON APPROACHING
TUCSON - The annual Special Olympics El Tour de Tucson is Nov. 22, and registration is ongoing. Organizers say El Tour is the largest cycling event in Southern Arizona. The race attracts cyclists from around the world, bringing in between $13 million to $18 million into the local economy. Since 1983, El Tour has raised more than $40 million for various nonprofit organizations. The primary beneficiary and sponsor of the 2014 El Tour is Special Olympics. The start and finish line is located at Armory Park, across the street from Children's Museum Tucson on South 6th Avenue at 13th Street. Crossing the finish line ushers the riders into the next event - the El Tour Downtown Fiesta. Celebrate with music, food vendors, children's activities, awards, and more.
El Tour de Tucson https://bit.ly/13EZqxV; El Tour registration: https://bit.ly/1yZrXrV; Special Olympics: https://bit.ly/1x4FCju
COMMEMORATIVE TREES AVAILABLE TO RECOGNIZE LOVED ONES
TUCSON - Commemorative trees are available for purchase to be dedicated next month at Pantano River Park. Trees are available for purchase through Tucson Clean & Beautiful (in cooperation with the City of Tucson and Pima County) for $225 each, including the tree, irrigation lines, number marker installation, name dedication at a commemorative plaza, and guaranteed replacement. Tree dedication requests are accepted year-round, but Monday is the deadline for guaranteed planting by next month's ceremony. Tree dedications are partially tax deductible and may be purchased to honor or remember any friend or family member. The official dedication of the trees will be Dec. 5, 11 a.m. - noon, at Pantano River - Garden of the Families, 2500 S. Pantano Pkwy. For more information, visit the links below. Read the Parks and Recreation news release: https://1.usa.gov/1x4aFtn
VETERANS DAY VOLLEYBALL DOWNTOWN
TUCSON - The official Veterans Day holiday isn't until next Tuesday, but the celebration of veterans begins Saturday in Downtown Tucson with a beach volleyball tournament on the sand west of Hotel Congress. The Downtown Tucson Partnership is sponsoring the tournament, where service members stationed in Southern Arizona will compete in teams of four. Mayor Jonathan Rothschild will present the winning team with the City of Tucson Veterans Day Cup. Military vehicles will arrive for a special display at 3 p.m. Following the day's festivities, relax with your family for a showing of the film "Big Fish" at 6:30 p.m. From Downtown Tucson Partnership: https://bit.ly/1EiPHdI