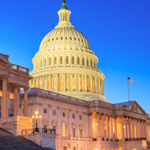 Real Estate Daily News Buzz is designed to give news snippets to readers that our (yet to be award winning) editors thought you could use to start your day. They come from various business perspectives, real estate, government, the Fed, local news, and the stock markets to save you time. Here you will find the headlines and what the news buzz for the day will be.
On Wednesday, the Dow Jones Industrial average rose 128.66 points, or 0.8%, to close at 15,746.88. The Standard & Poor's 500 index rose 7.52 points, or 0.4%, to 1,770.49. The NASDAQ composite fell 7.92 points, or 0.2%, to 3,931.95. Benchmark U.S. crude for December delivery gained $1.43 to close at $94.80 a barrel on the New York Mercantile Exchange.
SOUTHWEST GAS RECORDS Q3 NET LOSS
LAS VEGAS, NV - Southwest Gas Corporation (NYSE: SWX) recorded a net loss of $0.06 per share for the third quarter of 2013, compared to a net loss of $0.09 per share for the third quarter of 2012. Consolidated net loss was $2.9 million for the third quarter of 2013, compared to a consolidated net loss of $4.3 million for the prior-year quarter. Due to the seasonal nature of the Company's businesses, results for quarterly periods are not generally indicative of earnings for a complete twelve-month period. "In early October, the Company completed a $250 million debt offering at less than a 5% interest rate. This is one of the lowest 30-year debt financing rates in our history and will benefit customers for decades to come," according to Jeffrey W Shaw, President and CEO.
THEY USED TO LOVED IT… NOW NOT SO MUCH.
LOS ANGELES (AP) - A growing number of celebrities, athletes and self-promoters are burnt out and signing off of Twitter. Some people built big audiences on the short messaging service only to have their followers turn against them. Others complain that tweets that once drew lots of attention now get lost in the noise. Twitter said on Wednesday afternoon that it sold its first 70 million public shares of stock at $26, $1 above the upgraded range it set on Monday. The San Francisco-based microblogging service raised $1.82 billion in the offering, which could increase to $2.1 billion if underwriters buy up all of the shares available to them. The company's revenue depends on ads it inserts into the stream of messages. But Wall Street could lose its big bet on social media if prolific tweeters lose their voice.
PROVIDENCE ANNOUNCES Q3 REVENUE SLIPPED
TUCSON, AZ - The Providence Service Corporation (Nasdaq: PRSC) announced Wednesday its financial results for the third quarter ended September 30, 2013, reporting revenue of $276.7 million, a decrease of 1% from $280.3 million in the comparable period of 2012. Revenue from Providence's Non-emergency Transportation (NET) services segment decreased 2% to $192.0 million in the third quarter from $196.3 million in the prior year period. The decrease was due primarily to the transition of the Connecticut contract from "at risk" to "administrative services only", and the voluntary termination of the Wisconsin contracts effective July 31, 2013. This decrease was partially offset by increased revenue related to continued expansion in California, membership growth in the New York City administrative contracts, and favorable rate adjustments in other states. Revenue from the Human Services segment, formerly known as the Social Services segment, increased 1% to $84.7 million from $84.0 million in the third quarter of 2012, primarily related to the impact of a new workforce development contract in Wisconsin which began in 2013. Net income was $3.5 million, or $0.25 per diluted share, in the third quarter of 2013 compared to net income of $1.2 million, or $0.09 per diluted share in the prior year period. The increase in net income was due primarily to improved margins in the NET Services segment.
OCTOBER UNEMPLOYMENT MAY NOT BE AS BAD AS IT LOOKS
WASHINGTON (AP) - The jobs report for October due out Friday may be bleak. It might even be scary. The unemployment rate could jump by the most in three years. Hiring may slow from an already weak pace. Don't panic. The ugly figures will reflect the government's partial shutdown, which coincided with 16 days in October. The trends for the job market will likely reverse themselves in coming months. Economists have all but thrown up their hands trying to forecast Friday's figures or to suggest what they might mean. However the numbers turn out, the distortions mean the monthly jobs data will be less useful in gauging the economy's health than they normally are.
RIO NUEVO BOARD AUTHORIZES START OF TCC WORK, TRANSFER OF ARENA SITE, NAME CHANGE
TUCSON - The Rio Nuevo board met Tuesday to discuss several items. Among them were the approval of a general contractor to begin the preconstruction process in renovations to the TCC Arena. Concord General Contracting was awarded the contract for $35,160 to begin planning for renovations to the Tucson Convention Center's bathrooms, ceilings, concession areas and more. The board also approved the transfer of a City-owned parcel near Granada and Congress streets, a proposed site for a future arena, that was part of the district's settlement with the City earlier this year. Additionally, the district approved a plan to select a new name, based on a contest among local high schoolers.
GOV'T TO SELL TREASURY SECURITIES WITH VARIABLE RATE
WASHINGTON (AP) — The government says that it will begin selling Treasury securities next year that have variable interest rates. It's the first new Treasury security in 17 years. Treasury officials said Wednesday that the initial offering on Jan. 29 will be in a range of $10 billion to $15 billion. Auctions will occur each month. The securities will have a two-year maturity and the rate will be allowed to go up or down. It will be pegged to rates on three-month Treasury bills. The government expects more investors will be drawn to the prospect of earning higher yields if rates go up. And it believes the attractiveness of the new security will offset any risk of having to pay more to borrow funds.
500 YEAR-OLD SHIPYARD, HOME TO ROYAL NAVY, TO SHUT
LONDON (AP) — BAE Systems, Britain's largest military shipbuilder, has announced a restructuring plan that will cut 1,775 jobs and potentially close a shipyard that has operated for five centuries. Since the time of the Tudors, the shipyard in Portsmouth, England, built warships that helped Britain rule the waves and create an empire. On Wednesday, the yard's workers learned the site will be shut. Portsmouth, the home of the Royal Navy's command, will be hit hardest by the changes and stop building military ships altogether. Shipyards Glasgow and Rosyth in Scotland will face fewer cuts. The decision was all the more charged because Scotland, where all of Britain's military shipbuilding will be concentrated, will vote next year on whether to become independent. Defence Secretary Philip Hammond, who broke the news of the cuts to Parliament, said there was no getting around the fact that times had changed. Shipbuilding is an increasingly competitive market, particularly in the military sector, where governments are cutting down on procurement costs. He said it is simply a "fantasy" to think that Britain's ship builders could experience a renaissance.
DISH TO CLOSE REMAINING BLOCKBUSTERS IN US
SAN FRANCISCO (AP) — The final curtain is falling on the remaining Blockbuster video-rental stores that Dish Network Corp. runs in the U.S. About 300 Blockbuster locations scattered around the country will be closed by early January. But 50 franchised stores will remain open in the U.S. As part of Dish Network's retreat, Blockbuster's DVD-by-mail service is also shutting down next month. The cost-cutting measures culminate a Blockbuster downfall that began a decade ago with the rise of Netflix's DVD-by-mail service, followed by the introduction of a subscription service that streams video over high-speed Internet connections.
GOOGLE: "BARGES WILL BE INTERACTIVE LEARNING SPACE"
Internet giant Google says it is exploring using two large barges on the East and West coasts as interactive learning centers. A statement released Wednesday from Google's press center helps end weeks of speculation about the purpose of structures on two barges, one being built in the San Francisco Bay, another now floating off Portland, Maine. Google has been building a four-story structure in the heart of the San Francisco Bay for several weeks, but managed to conceal its purpose by constructing it on docked barges instead of on land, where city building permits and public plans are mandatory. The East Coast barge, built in a New London, Conn., harbor in July was recently towed to Maine.