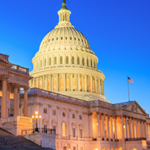 Business Buzz  is designed to give news snippets to readers that our (yet to be award winning) editors thought you could use to start your day. They come from various business perspectives, real estate, government, the Fed, local news, and the stock markets to save you time. Here you will find the headlines and what the news buzz for the day will be.
The Dow Jones industrial average ended the day down two points, or 0.01%, to 15,371.65. The Standard & Poor's 500 index rose 11.61 points, or 0.7%, to close at 1,733.15 — a record close. The NASDAQ composite closed up 23.71 points, or 0.6%, to 3,863.15. Benchmark crude for November delivery slid as low as $100.03 before recovering a bit to close with a loss of $1.62, or 1.6%, to $100.67 a barrel on the New York
SHUTDOWN EMBARASSING BUT DAMAGE WON'T LAST
WASHINGTON – It's going to take a lot more political bungling to do any permanent damage to America's reputation or wreck its financial markets. The U.S. government's partial shutdown and a near-miss with a debt default were a worldwide embarrassment that distracted political leaders and likely slowed the economy. Yet the world still runs on U.S. dollars. Foreign investors still see Treasury debt as the safest place to put their money. And foreign companies still view the United States as an ideal place to do business.
STONE CANYON DONUT HOLE APPROVED FOR 36-LOTS
Oro Valley, AZ – The Oro Valley Town Council, last Wednesday unanimously approved a conceptual plan for Stone Canyon Enclave, a medium density residential 36-lot single family subdivision in the Rancho Vistoso Planned Area Development. Fairfield Homes (Dave Williamson, managing member) handled the plan review. Jim Vincent and Mike Carlier of the Carlier Company brokered the transaction.
AVERAGE US 30-YEAR MORTAGE RATE AT 4.28 %
WASHINGTON – Average U.S. rates on fixed mortgages rose slightly this week, staying near three-month lows. Rates could fall next week now that lawmakers reached a deal to avert a possible government debt default and reopen the federal government. Mortgage buyer Freddie Mac said Thursday that the average rate on the 30-year loan increased to 4.28% from 4.23% last week. The average on the 15-year fixed loan edged up to 3.33% from 3.31%. Mortgage rates began falling last month after the Federal Reserve held off slowing its $85-billion-a-month in bond purchases. The bond buys are intended to keep longer-term interest rates low, including mortgage rates. And rates stayed relatively low during the 16-day partial government shutdown.
SUN LINK ON TRACK TO START CARRYING RIDERS NEXT SUMMER
TUCSON – Tests of the City's first modern streetcar vehicle have gone well, according to TDOT officials. Tests of the second vehicle, delivered yesterday morning, are expected to begin next week. Delivery of a third vehicle is expected next month. All eight vehicles must be delivered and complete a comprehensive series of tests before the line can become operational. Project manager Joe Chase says the line is still on schedule to begin operating next summer.
SUGGESTION OF INTERSTATE BYPASSING TUCSON DRAWS CONCERNS
TUCSON – At an ADOT hearing on Interstate 11 last week, residents voiced opposition to a proposed route that would bypass Tucson through the Avra Valley area, west of the Tucson Mountains. The proposal has prompted one area resident to launch a petition against the proposal, which has now been signed by about 700 people. Russell Lowes, energy chairman for the Sierra Club Rincon Group, says the proposed bypass will lead to urban sprawl next to Saguaro National Park. "It would create new areas of population, destroying wild areas that don't need to be developed at this point," he said. Supporters of the plan include Pima County Administrator Chuck Huckelberry and TREO CEO Joe Snell. "That interstate will move goods and services from Mexico," says Snell. "It allows Tucson to really play as an inter-modal facility, to further transfer those goods whether they be by rail, by truck or by air cargo to different places in the United States."
PARTIAL GOVERNMENT SHUTDOWN PINCHED THE CORNERS OF US ECONOMY
WASHINGTON – The full economic effect of the 16-day partial government shutdown will take months to tally. But it's already clear it left its footprints in key areas of the economy. Spending at chain retail stores fell 0.7% last week. Mortgage applications dropped 5%. Auto sales slumped about 2%. According to Beth Ann Bovino, an economist at Standard & Poor's she's cut her forecast for growth in the October-December quarter to a 2.4% annual rate from an earlier estimate of 3%. Other economists have also downgraded their outlooks.
AS US DEMOGRAPHICS GOES, SO GOES THE MENU
MIAMI – Salsa overtaking ketchup as America's No. 1 condiment was just the start. These days, tortillas outsell burger and hot dog buns; sales of tortilla chips trump potato chips; and tacos and burritos have become so ubiquitously "American," most people don't even consider them ethnic. Welcome to the taste of American food in 2013. As immigrant and minority populations rewrite American demographics, the nation's collective menu is reflecting this flux, as it always has. And it goes beyond the mainstreaming of once-esoteric ethnic ingredients, something we've seen with everything from soy sauce to jalapenos. This is a rewrite of the American menu at the macro level, an evolution of whole patterns of how people eat. The difference this time? The biggest culinary voting bloc is Hispanic.
FINANCE DEPARTMENT TO OFFER FREE TAX AND LICENSE WORKSHOPS
TUCSON – Over the next two weeks, the City of Tucson's Finance Department will conduct workshops to help current and prospective holders of Transaction Privilege Tax (sales tax) licenses understand their rights and responsibilities. Separate workshops will be held for retailers and contractors. These workshops are free and open to the public.
GOOGLE'S 3Q EARNINGS RISE 36%, STOCK SURGES
SAN FRANCISCO – Google's earnings climbed 36 per cent despite a deepening slump in its average ad prices as advertisers purchase a growing number of cheaper commercial pitches to reach people who connect to its search engine and other services on mobile devices. The results released Thursday exceeded the analyst projections that steer investors. Google's stock surged by more than 6 per cent after the numbers came out. Google Inc. earned nearly $3 billion, or $8.75 per share, during the three months ending in September. That compared to income of $2.2 billion, or $6.53 per share, at the same time last year.
US UNEMPLOYMENT AID APPLICATIONS DROP TO 358,000
WASHINGTON – Applications for US unemployment benefits dropped 15,000 to a seasonally adjusted 358,000 last week, though the figure was distorted for the second straight week by California's efforts to clear backlogged claims. The partial government shutdown also likely boosted the total, as government contractors and other businesses furloughed employees. The Labor Department says the less volatile four-week average rose 11,750 to 336,500. Applications have jumped in the past two weeks, distorted by computer upgrades in two states and the 16-day shutdown. Prior to those unusual factors, claims had reached pre-recession levels, a sign that companies are cutting very few workers.
SAHUARITA'S GROWTH PLANS TO BE DISCUSSED AT TWO PUBLIC MEETINGS NEXT WEEK
TUCSON – Representatives of the Town of Sahuarita will discuss the town's general plan, streets plan and conceptual annexation plan at two open-house meetings next week. The annexation plan is being drawn up by a committee of staff workers and consultants. The idea is to add roughly 60 square miles of state land to the town limits over time. Sahuarita officials want to have land uses and streets for the new area outlined in the town's next general plan, which is due in July 2015.