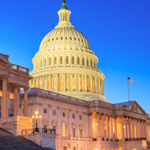 Real Estate Daily News Buzz is designed to give news snippets to readers that our (yet to be award winning) editors thought you could use to start your day. They come from various business perspectives, real estate, government, the Fed, local news, and the stock markets to save you time. Here you will find the headlines and what the news buzz of the day will be.
Tuesday, the Dow Jones industrial average rose 47.37 points, or 0.3%, to 17,131.86. The Standard & Poor's 500 index rose 2.57 points, or 0.1%, to 2,017.46. The NASDAQ composite climbed 8.17 points, or 0.2%, to 4,838.64.
The price of oil fell Monday. Benchmark U.S. crude dropped $2.53 to close at $47.10 a barrel on the New York Mercantile Exchange. Brent crude, used to price international oils, fell $2.79 to $49.86 a barrel in London.
Wholesale gasoline fell 7.6 cents to close at $1.341 a gallon. Heating oil fell 8.9 cents to close at $1.502 a gallon. Natural gas rose 3.3 cents to close at $2.535 per 1,000 cubic
Wells Fargo to Buy $32 Billion GE Assets, Add 3,000 Workers "Wells Fargo & Co. agreed to buy about $32 billion in assets from General Electric Co. and take on about 3,000 employees as the industrial giant retreats from financial services. The sale includes commercial-distribution, vendor and corporate finance units from GE Capital, San Francisco-based Wells Fargo said Tuesday in a statement that didn't include additional terms." (Bloomberg)
Downtown Miami Condo Market Set for a Fall "The greater downtown Miami condo market is showing clear signs that demand may not be enough to prop up prices. Sales price momentum of condos has finally come to a halt in the greater downtown Miami area, with September median price per-square-foot sales of condos going down from $387 to $383 and average sale prices per square foot edging up slightly to $405 from $398 based on data from the Miami Realtors MLS." (MarketWatch)
Real Estate Safest Bet Among Volatile Markets, Sternlicht Says "Barry Sternlicht, chairman of Starwood Capital Group, said sharp movements in stocks and a lack of liquidity makes real estate the best major market to invest in right now. Starwood Capital, Sternlicht's $44 billion real estate investment firm, is opting for safety by adding to its book of 40,000 apartments and 52 million square-feet of office space, he said in a television interview." (Bloomberg)
Airports Want to Be Your Next Vacation Destination "Airports around the country seem to think you'd like to spend even more times on their premises. In the past year or so, five airports have announced plans to build their own hotel complexes in an effort to transform themselves from travel hubs into standalone destinations, reports the New York Times. There's demand for lodging in close proximity to airports." (Fortune)
Inequality to Drive 'Massive Policy Shift,' BofA's Michael Hartnett Says "Rising income inequality and a deflationary global economic picture are going to lead to big changes in 2016, according to one Wall Street forecast. Quantitative easing and zero interest rates are on their way out in the U.S., and Michael Hartnett, chief investment strategist at Bank of America Merrill Lynch, believes they will be replaced with massive infrastructure spending." (CNBC)
Commercial Real Estate Lending Continues its Comeback "In another sign that the commercial real estate market recovery is forging onward and surpassing the single-family housing recovery, the total value of commercial real estate loans is on the verge of surpassing its pre-recession all-time peak of $1.731 trillion. CRE loan value most recently measured $1.723 trillion, within 0.5% of the prior peak, which occurred at the end of 2008." (InvestorPlace)
New Store Concept Targeting Latinos Has Big Plans "The two executives behind Curacao, a Los Angeles-based department store chain targeting Hispanics, have left the company to start a new retail brand called Star World. With an ambitious goal of opening some 75 stores in the next five years, Star World made its retail debut on Oct. 9, in Huntington Park, California. Designed to offer the convenience and selection of online selling in a physical environment, the two-level, 30,000-sq.-ft. store sells a wide range of technology, home and fashion products targeted at Latinos." (Chain Store Age)
Exclusive Q&A With Rick Caruso "Rick Caruso, founder and CEO of Caruso Affiliated, is well-known in SoCal for developing high-end retail destinations and, more recently, ultra-luxury apartments with concierge services similar to a five-star hotel. Now he's using his experience to bring premium services and amenities to the creative office market at the Masonic Temple in Glendale and create unique experiences for visitors to California's first five-star, beachfront hotel in Montecito." (Bisnow)
Northstar, Alto Splurge on a Diversified Portfolio "Northstar Commercial Partners and ALTO Real Estate Funds have purchased a 5.9-million-square-foot, 24-property portfolio for $224 million, the two companies announced late last week. What the buyers describe as a "diversified, value-add portfolio" includes properties in 12 states and consists of 13 industrial facilities, eight office buildings and three retail assets, a Northstar spokesperson told Commercial Property Executive." (Commercial Property Executive)
Don't Get Duped by Senior Housing Properties' 9.2% Dividend Yield "RMR is still a highly conflictive operation and the lack of shareholder alignment could become disastrous for a retiree counting on REIT income. SNH is simply financially engineering the platform to reduce the FVE concentration. I consider SNH gambling, not investing, and I would not recommend this REIT for any retirement portfolio." (Seeking Alpha)