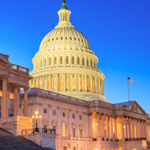 Business Buzz  is designed to give news snippets to readers that our (yet to be award winning) editors thought you could use to start your day. They come from various business perspectives, real estate, government, the Fed, local news, and the stock markets to save you time. Here you will find the headlines and what the news buzz for the day will be.
The Dow Jones Industrial average slipped 7.45 points, or 0.1%, to close at 15,392.20. The NASDAQ composite increased 5.77 points, or 0.2%, to 3,920.05. The Standard & Poor's 500 index inched up 0.16 of a point Monday to close at 1,744.66.
Benchmark crude fell $1.59, or 1.6 per cent, to close at $99.22 on the New York Mercantile Exchange.
STUDY: 15% OF YOUTH 16-24 OUT OF WORK AND OUT OF SCHOOL
WASHINGTON — Almost 6 million young people are neither in school nor working, according to a study released Monday. That's almost 15% of those aged 16 to 24 who have neither desk nor job, according to The Opportunity Nation coalition, which wrote the report. Other studies have shown that idle young adults are missing out on a window to build skills they will need later in life or use the knowledge they acquired in college. Without those experiences, they are less likely to command higher salaries and more likely to be an economic drain on their communities.
US EXISTING HOME SALES DROP 1.9% IN SEPTEMBER
WASHINGTON — Americans bought fewer existing homes in September than the previous month, held back by higher mortgage rates and rising prices. The National Association of Realtors said Monday that sales of re-sold homes fell 1.9% last month to a seasonally adjusted annual rate of 5.29 million. That's down from a pace of 5.39 million in August, which was revised lower.
STATEWIDE INITIATIVE IN CALIFORNIA WOULD ALLOW LOCAL GOVERNMENTS TO CUT RETIREMENT BENEFITS
Five California mayors are backing a statewide ballot measure that would let local governments change retirement benefits for current workers, not just future employees, to have more flexibility to avert insolvency. The measure, which will require more than 807,000 petition signers to qualify for the ballot, wouldn't change pension and health care benefits government workers have already earned, according to the mayors of San Jose, San Bernardino, Santa Ana, Anaheim and Pacific Grove.
McDONALD'S UPDATES DOLLAR MENU
NEW YORK - McDonald's is introducing some higher-priced options to its Dollar Menu and renaming it "Dollar Menu and More" to spur sales in the U.S. The company announced the changes to its popular low-priced menu on Monday, the same day that the world's biggest burger chain reported that its third-quarter profit rose 5 per cent as it benefited from a Monopoly promotion in the U.S. and strength in the U.K. and Russia. The menu tweaks come as McDonald's tries to regain its footing. After outperforming rivals for years, McDonald's has struggled recently due to heightened competition, shifting eating habits and tough economic conditions around the world.
J.C. PENNEY, MARTHA STEWART SCALE BACK PARTNERSHIP
NEW YORK (AP) — J.C. Penney Co. is scaling back its partnership with Martha Stewart. The department store chain will no longer be selling certain home and bath products designed by Martha Stewart Living Omnimedia Inc., the two companies said Monday. Penney will sell a smaller batch of Martha Stewart products, like window treatments and party supplies. It also will be selling the media and merchandising company back 11 million shares.  Penney and Martha Stewart signed a merchandising deal, including the stock investment, in 2011. That prompted Macy's Inc. to sue both companies for violating its exclusive agreement with Martha Stewart. A judge has been expected to rule in a court battle between Penney and Macy's over whether Macy's has an exclusive right to sell some of her products.
SUPER SMOG HITS NORTH CHINA CITY, FLIGHTS CANCELLED
BEIJING (AP) — Visibility shrank to less than half a football field and small-particle pollution soared to a record 40 times higher than an international safety standard in one northern Chinese city as the region entered its high-smog season. Winter typically brings the worst air pollution to northern China because of a combination of weather conditions and an increase in the burning of coal for homes and municipal heating systems, which usually starts on a specific date. For the large northern city of Harbin, the city's heating systems kicked in on Sunday, and on Monday visibility there was less than 50 yards, according to state media. The pollution has led to cancelled flights, bus routes, school days and concerts.
NETFLIX'S 3Q EARNING QUADRUPLE, STOCK SOARS
SAN JOSE, Calif. - Netflix's earnings quadrupled as its line-up of original programming helped the Internet video subscription service attract 1.3 million more U.S. subscribers during its latest quarter. The third-quarter results announced Monday are the latest evidence of Netflix's increasing popularity. The Los Gatos, Calif. company ended September with 31.1 million U.S. subscribers, eclipsing the estimated 29 million subscribers that HBO's 41-year-old pay-TV channel is believed to have in the country.  HBO, which is owned by Time Warner Inc., still has a commanding lead globally with 114 million subscribers around the world.