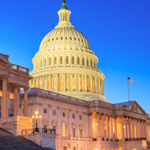 Real Estate Daily News Buzz is designed to give news snippets to readers that our (yet to be award winning) editors thought you could use to start your day. They come from various business perspectives, real estate, government, the Fed, local news, and the stock markets to save you time. Here you will find the headlines and what the news buzz for the day will be.
On Wednesday, the Dow Jones industrial average fell 153.49 points, or 0.9%, to 16,461.32. The Standard & Poor's 500 dropped 14.17 points, or 0.7%, to 1,927.11. The NASDAQ composite fell 36.63 points, or 0.8%, to 4,382.85.
Benchmark U.S. crude fell $2.29 to close at $80.52 a barrel on the New York Mercantile Exchange. Brent crude, a benchmark for international oils used by many U.S. refineries, fell $1.51 to close at $84.71 on the ICE Futures exchange in London. Wholesale gasoline fell 5.7 cents to close at $2.156 a gallon. Heating oil fell 4.0 cents to close at $2.473 a gallon. Natural gas fell 5.2 cents to close at $3.659 per 1,000 cubic feet.
US CONSUMER PRICES ROSE 0.1% IN SEPTEMBER
WASHINGTON (AP) — U.S. consumer prices edged up slightly in September, with the overall increase held back by a third straight monthly decline in gasoline prices. The tiny gain was the latest evidence that inflation remains benign. Consumer prices rose 0.1% after having falling 0.2% in August, the Labor Department reported Wednesday. Core prices, which exclude volatile food and energy, also climbed 0.1% after no gain in August. Over the past 12 months, both overall and core prices are up 1.7%. The increases are well below the 2% target for inflation set by the Federal Reserve. The modest inflationary pressures have allowed the central bank to keep interest rates at record lows to boost the economy.
RULES ON BANK RISK IN MORTGAGE BONDS BEING ADOPTED
WASHINGTON (AP) — Federal regulators are proceeding with new rules that ease guidelines for banks selling mortgage securities and could mean fewer borrowers will need to make hefty down payments. The Securities and Exchange Commission voted 3-2 Wednesday to adopt the rules, which six federal agencies have been working on since 2011. The SEC'S two Republican commissioners, Daniel Gallagher and Michael Piwowar, opposed adoption. The Federal Reserve governors approved the rules on a 5-0 vote later in the day. Three other agencies adopted the rules Tuesday. With the financial crisis and subprime mortgage bust receding further into history, the regulators are looking to inject more life into the still-recovering housing market.
JOHNSON & JOHNSON PLANS EBOLA VACCINE TESTING
NEW BRUNSWICK, N.J. (AP) — Johnson & Johnson will begin safety testing in early January on a vaccine combination that could protect people from a strain of the deadly Ebola virus. The health care products maker said Wednesday that the vaccine being developed by its Janssen Pharmaceutical Companies protects against an Ebola strain that is "highly similar" to the virus that has triggered the current outbreak in West Africa. Johnson & Johnson also plans to test whether its vaccine protects against the version causing the outbreak, which has killed more than 4,500 people. The New Brunswick, New Jersey, company has committed up to $200 million to speed up and expand production of the vaccine program.
GOVERNMENT UPS AIR BAG WARNING TO 7.8M VEHICLES
DETROIT (AP) — The U.S. government is now urging owners of nearly 8 million cars and trucks to have the air bags repaired because of potential danger to drivers and passengers. But the effort is being complicated by confusing information and a malfunctioning website. The government's auto safety agency says that inflator mechanisms in the air bags can rupture, causing metal fragments to fly out when the bags are deployed. The inflators are made by Japanese parts supplier Takata Corp. Safety advocates say at least four people have died from the problem, which they claim could affect more than 20 million cars nationwide. On Wednesday, the National Highway Traffic Safety Administration added 3.1 million vehicles to an initial warning covering 4.7 million cars and SUVs.
'SILICON BEACH' BRINGS TECH BOOM TO LOS ANGELES
LOS ANGELES (AP) — So long Silicon Valley. These days entrepreneurs and engineers are flocking to a place better known for surfing waves than the Web. Amid the palm trees and purple sunsets of the Southern California coastline, techies have built "Silicon Beach". In the past few years Google, Microsoft, Facebook, and YouTube have opened offices on the west side of Los Angeles from Santa Monica south to Venice and Playa del Rey. They are joined by hundreds of startups including Hulu, Demand Media and Snapchat, which nixed a $3 billion takeover offer from Facebook. Major Hollywood players like The Walt Disney Co. and Time Warner Inc.'s Warner Bros. have launched startup accelerators to help local tech entrepreneurs. The city of Los Angeles even hired its first chief technology officer, former Qualcomm executive Peter Marx, earlier this year.
FED EX, UPS MAKE PLANS FOR A HAPPIER HOLIDAY SEASON
DALLAS (AP) — Facing an even bigger mountain of packages this holiday season, FedEx and UPS are hiring more workers to avoid the delays that frustrated shoppers and gift-recipients a year ago. Last December, the delivery giants were caught off-guard by bad weather and a surge in last-minute online shopping. An estimated 2 million packages were late at Christmas. On Wednesday, FedEx Corp. said it expects deliveries between Thanksgiving and Christmas Eve to rise 8.8% over last year, to 290 million shipments. Volume is expected to surge on each of the first three Mondays in December, with FedEx predicting a peak of 22.6 million shipments on Monday, Dec. 15.
SPOT WILL COST YOU: PET RENTS BECOMES APARTMENT FAD
LOS ANGELES (AP) — Man's best friend is taking a bite out of renters' wallets. Pet security deposits register in the hundreds of dollars and are getting steeper. Now, a monthly rental payment ranging from $10 to $50 is quickly becoming the norm, adding to the cost. Apartment managers nationwide say they require some safety net against pet damage, while others won't allow animals at all. The rents and deposits pay for dog-poop picker-uppers, cleaning services and more, but some managers say they charge because they can. Many residents decry the move, arguing they are being bilked to keep their cats and canines.
SOCIAL SECURITY BENEFITS GET ANOTHER TINY INCREASE
WASHINGTON (AP) — Come January, nearly 60 million Social Security recipients will get benefit increases averaging $20 a month, the third straight year of historically small pay hikes. The 1.7% cost-of-living adjustment, or COLA, will also boost government benefits for millions of disabled veterans, federal retirees and people drawing disability payments for the poor. Year after year of tiny increases are weighing on many older Americans. The government announced the benefit increase Wednesday when it released the latest measure of consumer prices. By law, the increase is based on inflation, which has been below historical averages so far this year. For example, gasoline prices have dropped over the past year while the cost of clothing is up by less than 1 per cent, according to the September inflation report.
EXPERT SAYS DETROIT BANKRUPTCY PLAN FEASIBLE
DETROIT (AP) — Detroit's plan to get out of bankruptcy is feasible, a court-appointed expert testified Wednesday as the last witness in a historic trial to determine whether the largest city in U.S. history to file for Chapter 9 can get back on its feet. Martha Kopacz, a Boston-based expert who has participated in hundreds of restructurings, expressed confidence that Mayor Mike Duggan and other officials can execute a long-term plan hatched by Detroit's emergency manager. Detroit is shedding billions in debt, taking on new debt and cutting pensions by 4.5%, among many steps, in a city that has lost 27% of population since 2000. At the same time, the strategy calls for spending more than $1 billion to improve services over the next decade.
CITY OF TUCSON TO REDUCE PARKING FINES
TUCSON - The Mayor and Tucson City Council Tuesday voted unanimously to reduce fines for parking tickets next year, after finding Tucson's rates are higher than other major Arizona cities. Fine reductions mostly will come from eliminating court fees tacked on to parking tickets by having Park Tucson (formerly Parkwise) collect fines directly, if paid within 30 days. After 30 days, it would be up to City Court to collect, and regular court fees and late fees would apply. Drivers still could contest a ticket through the court, but fees would follow if the court rules against a driver. Read Mayor and Council agenda materials: https://1.usa.gov/1w9WIfB
COMMUNITY FORUMS TO DISCUSS HUD FUNDING CONTINUE TOMORROW
TUCSON - The City of Tucson and Pima County are hosting meetings to discuss community needs that can be addressed with annual entitlement funding from the U.S. Department of Housing and Urban Development (HUD). The City of Tucson receives approximately $8 million per year under various federal programs, including Community Development Block Grants. Public input received at these forums will be used to prepare the Fiscal Year 2016 City of Tucson/Pima County Five-Year Consolidated Plan, which will incorporate community needs, available resources, strategies, and priorities for the five-year period beginning on July 1, 2015. The meetings continue tomorrow at the County Housing Offices, 801 W. Congress Street. Discussions include Multi-family Housing Design (10-11:30 a.m.), Energy Efficiency in Affordable Housing (1-2:30 p.m.), and Rural Issues (3-4:30 p.m.). Read the news release: https://1.usa.gov/1thVOXZ
HOWL-O-WEEN BEGINS FRIDAY
TUCSON - Reid Park Zoo's annual Howl-O-Ween runs this Friday through Sunday, beginning at 6 p.m. each night (Zoo members can enter at 5:30). Enjoy safe trick-or-treating, costumed characters, and Halloween decorations as you stroll through the Zoo. The event is for all ages, with limited spooks and scares. Admission is $7, and members get a $2 discount. From Reid Park Zoo: https://bit.ly/1uBSZBK

TUCSON CITY GOLF HOSTS FALL EVENTS
TUCSON - Tucson City Golf will be hosting several events this fall at the Randolph Golf Complex, 600 S. Alvernon Way. Golfers can register for this Saturday's Southern Arizona Logistics Education Organization (SALEO) Scholarship Tournament. The LPGA-USGA Girls Golf program is holding a Super Girls Golf Day on Nov. 8, with professional golf instruction, health and wellness information, and a do-it-yourself project for girls ages 7-17. Other upcoming events include the Tucson City Women's & Senior Amateur Tournaments, and the Tucson Golf Expo. Visit the Tucson City Golf events page (link below) for detailed information. Tucson City Golf events Page: https://www.tucsoncitygolf.com/upcomingevents.html
LET THE AIR FORCE KNOW YOU SUPPORT DAVIS-MONTHAN'S PILOT TRAINING
We need your help to make a difference right now. Please send an email before Nov. 24 to the Air Force to show our community supports Davis-Monthan Air Force Base (DM), its training programs and missions critical to our nation's defense. Send your email to 355fw.pa.comment@us.af.mil. Why? The Air Force released a new draft Environmental Assessment (EA) of proposed increased training flights at DM. The EA's preferred alternative would nearly double the number of flights here under the Total Force Training Mission across US Air Force, Army, Navy, Marine Corps and National Guard pilots, as well as foreign-ally pilot training. The EA is required under the National Environmental Policy Act, and recommends a finding of "no significant impact" from the increase. In other words, as it stands the EA would support the increased training. We need to let the Air Force know now that we agree with their EA and we support this expanded training at DM. After the Nov. 24 deadline for comments, the Air Force's undersecretary for installations will review them and decide if further study is needed.
Here are some points you may want to include in your email:
I am writing to express my support for the Davis-Monthan AFB Total Force Training draft Environmental Assessment finding of no significant impact.
The expanded mission represents an insignificant increase in total operations and therefore no further environmental analysis is needed.
The US Department of Defense needs places to conduct training year-round and we are proud Davis-Monthan is one of the best in the world.
Davis-Monthan is a vital, valued part of our community. We are honored as southern Arizonans to support our military bases, training and our national defense.
If you want more details on the EA visit www.dm.af.mil/library/tftea.asp. Please send your email today to:  355fw.pa.comment@us.af.mil. And please share this message with your friends.