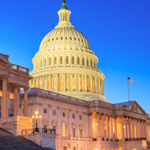 Real Estate Daily News Buzz is designed to give news snippets to readers that our (yet to be award winning) editors thought you could use to start your day. They come from various business perspectives, real estate, government, the Fed, local news, and the stock markets to save you time. Here you will find the headlines and what the news buzz for the day will be.
On Friday, the Dow Jones industrial average rose 127.51 points, or 0.8%, to 16,805.41. The S&P 500 gained 13.76 points, or 0.7%, to 1,964.58. The NASDAQ composite climbed 30.92 points, or 0.7%, to 4,483.72.
Benchmark U.S. crude fell $1.08 to close at $81.01 a barrel on the New York Mercantile Exchange. Brent crude, a benchmark for international oils used by many U.S. refineries, fell 70 cents to close at $86.13 on the ICE Futures exchange in London. Wholesale gasoline fell 2.5 cents to close at $2.182 a gallon. Heating oil fell 1.7 cents to close at $2.482 a gallon. Natural gas rose 0.1 cent to close at $3.623 per 1,000 cubic feet.
ICSC Study: HALLOWEEN SPENDING $11.3 BILLION THIS YEAR
According to a recently released study from the International Council of Shopping Centers, nearly three-quarters of U.S. households are planning to spend money on Halloween related items. Of these families, the total for Halloween spending is expected to be around $11.3 billion this year – an impressive number hard to ignore for retailers in the Halloween business. This same study also reported that the average household that plans to spend money for Halloween this year will average $125 on candy, costumes, decorations and other Halloween related items. This is up from last's years spending, with eight out of ten households planning to spend the same or more this upcoming Halloween compared to 2013. The International Council of Shopping Center's found that in their Halloween survey – similar to their back-to-school shopping survey – sales and promotions will be the biggest factor in the decision to shop at a particular location for Halloween-related items. Participants of the survey revealed that when asked what influences them the most when choosing a store for Halloween, 64% of consumers said sales or the lowest price, 31% said the ability to physically see, touch or try on the merchandise and 29% said convenience, including one-stop shopping and good parking.
MARKET JOLT IS REALIT CHECK FOR INVESTORS
NEW YORK (AP) — Sometimes a little fear is healthy for stock investors. A violent lurch lower nine days ago knocked the Standard & Poor's 500 index down as much as 7.4% from its September peak as fears of a global economic slowdown intensified. Stocks have revived this week, thanks to strong corporate earnings, and on Friday the S&P 500 was marching toward its best performance in nearly two years. How should investors view this intense flip-flop? As an overdue reminder that stocks aren't a one-way ride up. While last week's slump doesn't technically count as a correction — defined as a 10% drop from a peak — that's how many professional investors view it. In fact, such sell-offs often provide a base for another move higher in stocks, market observer say.
VENEZUELANS BRACE FOR SLUMP IN OIL PRICES
CARACAS, Venezuela (AP) — The falling oil prices that are providing relief to drivers around the world threaten to bring more misery to the life of Milagro Alvarez and millions of other Venezuelans, whose country depends almost exclusively on oil revenue. The math teacher has been getting up before dawn each day and rushing out to hunt for disposable diapers, one of scores of products that have been in short supply due to price restrictions and currency controls put in place by the socialist government long before the slide in petroleum prices. Now Venezuela is suddenly a lot less rich, and many fear those lines will just get longer. The country with the world's largest oil reserves was struggling to keep shelves filled even when crude was selling for $100 a barrel or more. Now prices for benchmark Brent crude have fallen $28 in the past four months, to $86, the result of too much supply and weaker global demand.
OUT-OF-PATIENCE INVESTORS SELL OFF AMAZON
NEW YORK (AP) — Amazon has long acted like an ideal customer on its own website: a freewheeling big spender with no worries about balancing a checkbook. Investors confident in founder and CEO Jeff Bezos' invest-and-expand strategy flooded into the stock as the company revolutionized shopping, upended the book industry and took on the cloud — even though its vast range of initiatives ate up all the company's profits. After all, when Amazon.com filed for its IPO 17 years ago, it was very clear: the company would post losses for the "foreseeable future" while it invested in the business to drive bigger and bigger sales. Stockholders seemed to like playing Bezos' long game: shares more than quadrupled between 2010 and 2014 to over $400 apiece. Lately, they've lost a little patience. After the Seattle company on Thursday reported a huge third-quarter loss and issued a disappointing holiday forecast, the stock sold off by nearly 10 per cent. It's now lost 28 per cent of its value since the beginning of the year, closing at $287.06 Friday.
WHAT YOU NEED TO KNOW ABOUT MASSIVE AIR BAG RECALL
DETROIT (AP) — U.S. investigators, automakers and a parts supply company are trying to figure out why some automobile air bags inflate with too much force, blowing apart metal canisters and sending shards flying at drivers and passengers. So far, more than 12 million vehicles worldwide with air bags made by Japanese parts supplier Takata Corp. have been recalled for the problem. But safety advocates says as many as 25 million vehicles may be equipped with the faulty air bags in the U.S. alone. There have been recalls in Japan, Europe, China and other areas. Many of the U.S. recalls have been limited to high-humidity areas in the South, but the boundaries of recall zones vary by manufacturer. All of this has confused car owners and even government safety regulators who published incorrect and incomplete lists of recalled models.
ENTICING LOW RATES, BUT IMPACT COULD BE LIMITED
WASHINGTON (AP) — With mortgage rates sliding for a fifth straight week, the possibility of locking in a rate below 4% is tempting for consumers and could unleash a wave of refinancing. It may even convince some Americans to buy their first home. Yet there are limits to how far the wave can extend. Millions of homeowners already re-financed in 2013, when the average 30-year mortgage rate stayed below 4% until mid-year. And the overall housing market remains hampered by tight mortgage credit, rising home prices and stagnating incomes. This week the average rate on the 30-year loan fell to 3.92%, mortgage company Freddie Mac reported Thursday. The average for a 15-year mortgage, a popular choice for people who are refinancing, retreated to 3.08% from 3.18%.
US NEW-HOME SALES CLOSE TO FLAT IN SEPTEMBER
WASHINGTON (AP) — U.S. sales of new homes were nearly flat in September, after the government sharply revised downward what was initially an August surge in buying. New-home sales edged up 0.2 per cent last month to a seasonally adjusted annual rate of 467,000, the Commerce Department reported Friday. The report also revised down the August sales rate to 466,000 from 504,000. The pace of sales for newly built homes has improved a mere 1.7 per cent so far this year compared to 2013. Only the South has experienced gains in buying year-to-date, while purchases have fallen in the Northeast, Midwest and West. Housing has struggled to fully rebound since the recession ended more than five years ago. Many potential buyers lack the savings and strong credit history needed to afford a home, causing them to rent or remain in their existing houses instead of upgrading.
PROCTOR & GAMBLE TAKING OUT ITS BATTERIES
NEW YORK (AP) — Procter & Gamble plans to remove its batteries and make Duracell a stand-alone company. The world's largest consumer products maker, which acquired Duracell in 2005, has been trimming its product lineup to focus on its top performers. After it finishes jettisoning more than half its brands around the globe over the next year or two, P&G said it will be left with about 70 to 80 brands. If a split-off of Duracell occurs, P&G said its shareholders would have the option of exchanging some, none or all of their P&G shares for shares of the new Duracell company. P&G also makes Tide detergent, Pampers diapers and Olay skin care. The Procter & Gamble Co., based in Cincinnati, said Friday it prefers a spinoff of Duracell, but that it's considering a sale or other options for Duracell.
DISNEY PENS LOVE LETTER TO JAPAN WITH ROBOT FILM
TOKYO (AP) — Disney executives call their next film "a love letter to Japanese culture." No wonder: This nation can't get enough of animation, especially Disney's. Walt Disney Animation Studios is practically bending backward to woo Japanese moviegoers after the stupendous success of "Frozen." The fifth-highest-grossing movie of all time made more than $250 million of its total in Japan alone, nearly a third of its overseas numbers and more than five times what it made in France, according to Box Office Mojo. "Frozen" is third of all time in Japan, behind "Titanic" and Japanese animation classic "Spirited Away," delivering success that even Disney executives acknowledge was surprising.
TUCSON CITY COURT AWARDED TWO FEDERAL GRANTS
TUCSON - The Tucson City Court's Regional Municipalities Veterans Treatment Court (RMVTC) recently was awarded two federal grants totaling $2,339,277 over four years. Both grants are from the Department of Health and Human Services' Substance Abuse and Mental Health Services Administration (SAMHSA) and will be used to expand the treatment services for veterans assigned to the RMVTC. Municipalities participating in the RMVTC are Tucson, Marana, Oro Valley, South Tucson, and Sahuarita. The RMVTC directs veterans charged with certain offenses to rehabilitation services and helps at-risk veterans avoid further legal difficulties. Meanwhile, Tucson City Court recently won the Arizona Supreme Court's 2014 Strategic Agenda Award in the Limited Jurisdiction category for protecting children, families, and communities. City Court was recognized for its excellent work through the RMVTC and the Dedicated Domestic Violence Court. Read the news release: https://1.usa.gov/1D3tpKd
TRAFFIC ALERT: SPEEDWAY - ALVERNON WAY TO ROSEMONT
TUCSON - Beginning Monday, crews from Southern Arizona Paving and Construction Co., under contract with the City of Tucson Department of Transportation (TDOT), will begin work to improve pavement conditions on Speedway Boulevard, from Alvernon Way to Rosemont Boulevard. Crews will begin the project by lowering manhole and water valve covers. Work hours will be 9 a.m. to 4 p.m., with scheduled completion by next Friday. Crews will return to the area on Sunday, Nov. 2 to begin milling (removing asphalt) and paving operations, scheduled to be finished on Thursday, Nov. 6. Work hours for that portion of the project will be 6 p.m. to 6 a.m. The pavement improvement program is part of the voter-approved $100 million, five-year Road Recovery bond.
Read the news release: https://1.usa.gov/1wutQLK