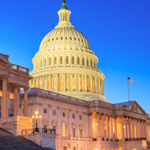 The Dow Jones industrial average fell 136.66 points, or 0.9%, to 14,996.48. The Standard & Poor's 500 index dropped 15.21 points, or 0.9%, to 1,678.66. The NASDAQ composite fell 40.68 points, or 1.1%, to 3,774.34. Not much out of the ordinary on this DAY THREE of the partial government slim down.
Wholesale gasoline rose 1 cent to $2.64 per gallon. Natural gas dropped 4 cents to $3.50 per 1,000 cubic feet.
SLIM DOWN AT IRS MAY HALT FHA LOANS
Oct 3, 2013 – A form from the U.S. Internal Revenue Service that lenders depend on to verify borrowers' income information in the process of making a loan is not being issued by the federal agency while the government's is partially shut down. That, more than any other factor — delayed Federal Housing Administration-processed loans, for example — will have the largest effect on the mortgage market if the shutdown drags on, according to the Wall Street Journal.
AVERAGE US 30-YEAR MORTGAGE RATE DOWN TO 4.22 %
WASHINGTON – Average U.S. rates on fixed mortgages fell for the third straight week to their lowest point in three months, as a decline in consumer confidence and the onset of the government shutdown forced rates down. Mortgage buyer Freddie Mac said Thursday that the average rate on the 30-year loan dropped to 4.22 per cent from 4.32 per cent last week. The average on the 15-year fixed loan declined to 3.29 per cent from 3.37 per cent. Both are the lowest averages since early July.
WITH NO JOBS REPORT THIS FRIDAY, what's an economist to do?
WASHINGTON – The latest victims of the government's partial shutdown (aka partial slim down) are politicians and TV talking heads who are losing their monthly opportunity to dissect the jobs report issued by the Bureau of Labor Statistics. The ritual unfolds every month: The jobs report comes out, and Wall Street panics or exults. Political advocates spin. And economic analysts crowd cable-TV to offer the rest of us their insights. It happens the first Friday of the month at 8:30 a.m. Eastern time. Except this Friday.  The government's slim down means the September jobs report is being postponed. The workers who produce it aren't deemed "essential," which is why they're among the 800,000 federal employees being furloughed.
WHY WON'T THE FEDERAL GOVERNMENT LET LOCAL COMMUNITIES OR THE STATE ASSIST?
PHOENIX – Arizona's Republican leaders, known for picking fights with the federal government, are seething again now that the Grand Canyon is closed because of the budget crisis in Washington.. Gov. Jan Brewer wants the state's signature national park reopened and has offered to pay for it with state money, but her proposal was rejected Thursday by a park official who said that as long as the federal government remains shut down, such a plan isn't an option. "I appreciate the support and I thanked them for the offer, but it's not an offer we can accept," said park superintendent Dave Uberuaga. Many of those businesses also have offered to chip in to pay to reopen the park. Nationally, at least one other governor also has been turned back in a similar effort. South Dakota Gov. Dennis Daugaard had offered to use state employees to keep Mount Rushmore open. "It's ridiculous," said Arizona House Speaker Andy Tobin. "Why wouldn't the federal government let local communities or states assist in keeping some of these things open?"
WEEKLY US JOBLESS APPLICATIONS TICK UP TO 308,000 AN INCREASE OF 1,000 THIS WEEK
WASHINGTON – The number of Americans seeking unemployment benefits rose by just 1,000 last week to a seasonally adjusted 308,000, hovering near six-year lows. Companies are still cutting very few jobs, however the decline in layoffs has not been accompanied by a pickup in hiring. The less volatile four-week average for applications fell to 305,000, the Labor Department said Thursday. That's the lowest since May 2007, seven months before the recession began. Weekly applications could increase next week because of the partial government shutdown. Defence contractors and other companies that do business with the government may temporarily lay off workers. Federal workers who are temporarily laid off may also file for benefits, though their numbers are reported separately and published a week later than the other applications.
MUTAL FUND ASSETS DECREASE THIS WEEK
NEW YORK, N.Y. – Total U.S. money market mutual fund assets decreased $8.51 billion to $2.685 trillion for the week that ended Wednesday, according to the Investment Company Institute. Assets in the nation's retail money market mutual fund increased $3.07 billion to $933.88 billion, the Washington-based mutual fund trade group said Thursday. Assets of taxable money market funds in the retail category rose $1.61 billion to $739.09 billion. Tax-exempt retail fund assets increased $1.47 billion to $194.79 billion. Assets in institutional money market funds decreased $11.59 billion to $1.751 trillion. Among institutional funds, taxable money market fund assets decreased $12.94 billion to $1.679 trillion. Assets of tax-exempt funds increased $1.35 billion to $72.41 billion.
HOLIDAY SHOPPING IS EXPECTED TO BE UP …UNLESS….
NEW YORK – Americans seem increasingly optimistic about an improving economy, and are expected to spend at a more rapid clip during the upcoming holiday shopping season than they did last year. But that could change if the partial government slim down that has forced about 800,000 federal workers off the job continues and causes shoppers to lose confidence in the economy. The National Retail Federation, the nation's largest retail trade group, on Thursday forecasted that sales in November and December will rise 3.9% to $602.1 billion. That's above the 3.5% increase a year ago and the 10-year average in holiday sales growth of 3.3%.
GROWTH AT US SERVICE FIRMS SLOWS 8-YEAR HIGH
WASHINGTON – Growth at U.S. service companies slowed in September from an eight-year high in August, as sales fell sharply, new orders dipped and hiring weakened. The Institute of Supply Management said Thursday that its service-sector index fell to 54.4 in September, down from 58.6 in August. August's reading was the highest since December 2005. Any reading above 50 indicates expansion. The sharp drop in sales suggests consumers and businesses pulled back on spending last month, which should keep growth weak. And the decline comes at a critical time when the government shutdown threatens to weigh on growth in the October-December quarter, if it goes beyond a week.
TWITTER UNSEALS IPO PAPERS, HOPES TO RAISE $1 BILLION
NEW YORK – Twitter has unsealed the roughly 800-page documents for its planned initial public offering of stock and says it hopes to raise up to $1 billion. The company is also disclosing that it generated $317 million in revenue in 2012 and that it had more than 218 million active users as of the end of June, up 44 per cent from a year earlier. That compares with Facebook's nearly 1.2 billion and LinkedIn's 240 million. The company disclosed last month that it had filed confidential IPO papers to start the process of going public. On Thursday, San Francisco-based Twitter Inc. unsealed the papers with the Securities and Exchange Commission on its way to an eagerly anticipated IPO contains tantalizing tidbits about its growth and its attempts to make money from its influential short messaging service. Prospective investors and rivals alike will dissect and digest those morsels during the next few weeks leading up to the San Francisco company's Wall Street debut. The suspense surrounding Twitter's IPO was heightened by the company's decision to take advantage of a law passed last year that allows companies with less than $1 billion in annual revenue to keep their IPO documents under seal until management is ready to make formal presentations to investors. Thursday's lifting of the veil means Twitter can start pitching investors during a so-called "road show" as early as Oct. 24. The company's stock should begin trading under the ticker symbol "TWTR" before Thanksgiving, barring a market meltdown or regulatory hurdles.
Twitter gets 87% of its revenue from advertising. The rest comes from licensing agreements that give other companies better access to the flow of tweeting activity on its service. Meanwhile, Twitter ended June with 218 million users, up from 30 million in early 2010. More than three-quarters of those users, or 169 million people, are located outside the U.S. Twitter's fastest growing markets are in Argentina, France, Japan, Russia, Saudi Arabia and South Africa.
—ITS MARKET VALUE COULD BE AS HIGH AS $20 BILLION
Twitter hasn't set a price target for its IPO yet, but its documents contain some clues about its recent market value. The company's stock last sold in a privately arranged swap nine months ago at $17 per share. That deal implied Twitter had a market value of $10 billion to $11 billion at the time. Some analysts predict Twitter will seek $28 to $30 per share in its IPO. If those projections pan out, Twitter will have a market value of $17 billion to $20 billion. Facebook made its stock market debut with a market value of more than $100 billion, but its stock plummeted before making resounding comeback this year.
EUROPEAN RECOVERY GATHERING MOMENTUM
LONDON – While the U.S. economic outlook has become murkier because of the partial shutdown of the government, the picture in Europe — so long the laggard of the global economy — has brightened. Another round of economic data Thursday provided evidence that Europe's recovery from recession is becoming broad-based and self-sustaining. Particularly encouraging was the news that retail sales across the eurozone rose a forecast-busting 0.7 per cent in August from the previous month, according to Eurostat, the EU's statistics office. Retail sales are an important barometer of economic confidence as they show consumers are more willing to spend rather than save despite many headwinds, such as high unemployment and government-imposed austerity measures. They are also a major component of growth.
Real Estate Daily News is sponsored by Stewart Title and Trust – The only title company named one of
 "AMERICA'S MOST TRUSTWORTHY COMPANIES" in 2012 by Forbes®.
Contact Stewart Title & Trust of Tucson at (520) 327-7373 for your next closing.