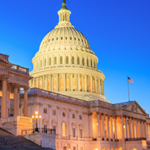 Real Estate Daily News Buzz is designed to give news snippets to readers that our (yet to be award winning) editors thought you could use to start your day. They come from various business perspectives, real estate, government, the Fed, local news, and the stock markets to save you time. Here you will find the headlines and what the news buzz of the day will be.
Monday, the Dow Jones industrial average gave up 114.98 points, or 0.7%, to close at 16,528.03. The S&P 500 lost 16.69 points, or 0.8%, to 1,972.18. The NASDAQ composite fell 51.82 points, or 1.1%, to 4,776.51.
U.S. crude rose $3.98 to close at $49.20 in New York. Oil is up 29 per cent since it fell to a 6-year low a week ago, with the vast majority of those gains coming Thursday, Friday and Monday. Brent crude, a benchmark for international oils used by many U.S. refineries, rose $4.10 to close at $54.14 in London. Wholesale gasoline rose 11.8 cents to close at $1.640 a gallon. Heating oil rose 9.8 cents to close at $1.674 a gallon. Natural gas fell 2.6 cents to close at $2.689 per 1,000 cubic feet.
TUCSON A PRIME LOCATION FOR LOGISTICS COMPANIES – The industrial market in Tucson is getting new attention from distribution companies. New construction and expansion is leaving the vacancy rate at about 10 percent for industrial space. OnTrac, a regional logistics company, is expected to announce plans this week to lease more than 56,000-square- feet at Rockefeller Group Distribution Center, south of Valencia and Palo Verde roads. Furniture retailer HomeGoods is building an 800,000-square-foot distribution center near the airport (RED News April 28, 2015) while FedEx expects to open a 210,000-square-foot ground distribution center this fall at 7050 S. Palo Verde Road (RED News Oct 3, 2014) and Ventana Medical Systems is close to completing its 60,000-square-foot logistics and distribution center in Tangerine Commerce Park on Tangerine Road, near Interstate 10 (RED News August 25, 2014). "We are beginning to see the results of our work to identify Tucson as a trade and transportation center," Tucson Mayor Jonathan Rothschild said. "Our strategic geographic position makes it easy to recruit the right businesses. We are on the front end of this growth, not the end."
From the Arizona Daily Star:
TUCSON HELPS CITY OF SOUTH TUCSON WITH TRASH COLLECTION – Tucson City Manager Michael Ortega last week directed staff to begin delivering old garbage trucks and trash containers to South Tucson. The decision is a week ahead of the next Tucson City Council meeting, which would formalize a temporary lease contract between the two communities after Waste Management severed its contract with the 1.2-mile city last week in a dispute over $300,000 in unpaid bills. South Tucson prepaid for the trucks and containers it's leasing from the City of Tucson as part of the proposed intergovernmental agreement. If the Tucson City Council next week decides not to approve Ortega's plan, the current arrangement could be canceled in 60 days. Commercial trash collection in South Tucson is unaffected, because private businesses have individual contracts for garbage and recycling. South Tucson's trash problem does not affect customers in the City of Tucson.
CITY MANAGER SHARES HOPES FOR TUCSON – Michael Ortega began serving as Tucson City Manager on July 1. A former Cochise County Administrator and Douglas City Manager, Ortega is no stranger to Tucson. A University of Arizona alumnus and avid Tumamoc Hill hiker, Ortega recently shared his vision for the city with Tucson 12. You can watch the interview at the link below.
EU Clears DTZ's Purchase of Cushman & Wakefield  "The European Commission said on Friday it had approved DTZ's planned purchase of peer Cushman & Wakefield Inc for an estimated $2 billion to create one of the world's largest real estate services companies. The combined group, which will have more than $5.5 billion in annual revenue and 250 offices in more than 50 countries, will retain the Cushman & Wakefield name." (Reuters)
Which is Best for Income: Real Estate or Stocks? "Like any investment, there is a downside to investing in rental properties directly — the paperwork, repairs and upkeep, bad tenants who suddenly stop paying their rent, choosing the wrong location, changing trends, dealing with government regulations and taxes, potential lawsuits and an illiquid market. You may have to wait months if not years to sell your property in a down market." (Townhall Finance)
Data Pirate Stole $360K in Real Estate-Records: Lawsuit "Reis Services LLC, which runs a database of commercial properties in more than 7,000 neighborhoods across the country, wants a court to unmask the information thief who has been accessing its proprietary reports for free, according to a Manhattan federal lawsuit. The dirty downloader is in Austin, Texas, and has accessed Reis' database 178 times in a year, grabbing 798 reports worth $361,337, the company says." (New York Post)
Donald Trump Wants to Raise His Own Taxes, but Would He Kill the 1031 Exchange Break? "The break, known as the like-kind exchange or '1031' for the tax code section it comes from, lets real estate owners sell one piece of property and buy a new one soon afterward without paying any capital gains taxes on the profits from the sale. The result is an ever-increasing pile of deferred capital gains, taxed only whenever there is a final sale or, better yet, never taxed as income at all upon death." (Bloomberg)
The Chinese Are About to Flood the U.S. Real Estate Market "After yet another drop in the Shanghai stock market and Hang Seng index on August 6, Daniel Chang heard his cell phone ping. The real-estate agent was on a business trip in Shanghai, and he was mid-bite during a dinner when he saw his phone light up from a message on his app, WeChat. It was a Chinese client concerned over a $6 million property she was about to buy in New York City." (Business Insider)
Dan Gilbert Real Estate Firm Buys Book Tower in Detroit "Dan Gilbert's ownership presence in downtown Detroit has kept growing, with the addition of a vacant 38-story office tower and adjacent buildings to his stable of properties. Book Tower, the attached 13-floor Book Building and an adjacent two-story community center have been bought by Bedrock Real Estate Services." (The Associated Press)
AIG Lends $190M for Dallas Office Tower in Deal Brokered by HFF "AIG closed a $190 million debt deal with Atlanta-based Goddard Investment Group to refinance and upgrade the firm's recently acquired Fountain Place office tower in Dallas, Commercial Observer has learned. The financing, negotiated by HFF, is divided into two components—a $100 million, seven-year, fixed-rate loan and a $90 million, floating-rate loan." (Commercial Observer)
Overton Moore Parts Ways with The Crossings "An affiliate of BlackRock Realty Advisors has acquired Crossings @ 880, an approximately 700,000-square-foot industrial warehouse in Fremont, Calif., from Overton Moore Properties. The sale price wasn't disclosed but The Silicon Valley Business Journal reported the figure at $133 million." (Commercial Property Executive)
Moody's Upgrades Ahold Ratings "Moody's Investors Service on Friday said it had upgraded its credit ratings for Ahold, reflecting the retailer's efforts to reduce debt and improve operating results. The agency said the upgrade, to Baa2 from Baa3, did not take into account Ahold's pending merger with Delhaize but said it viewed the combination as beneficial for both companies." (Supermarket News)
Developer Slammed Porsche Into Poll, Left Friend to Die, Cops Say "A Manhattan developer with a criminal history of boozy rampages drunkenly slammed his Porsche into a utility pole in Sag Harbor on Sunday, killing his passenger, police said. Sean Ludwick, 42, was charged with driving while intoxicated and leaving the scene of a fatal accident, cops said, and a vehicular-homicide rap may be pending." (New York Post)