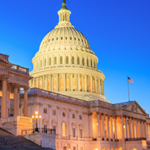 Real Estate Daily News Buzz is designed to give news snippets to readers that our (yet to be award winning) editors thought you could use to start your day. They come from various business perspectives, real estate, government, the Fed, local news, and the stock markets to save you time. Here you will find the headlines and what the news buzz of the day will be.
Thursday, the Dow Jones industrial average added 76.83 points, or 0.5%, to 16,330.40. The Standard & Poor's 500 index rose 10.25 points, or 0.5%, to 1,952.29. The NASDAQ composite climbed 39.72 points, or 0.8%, to 4,796.25.
U.S. crude rose $1.77 to close at $45.92 a barrel in New York. Brent Crude, a benchmark for international oils used by many U.S. refineries, rose $1.31 to close at $48.89 in London. Wholesale gasoline rose 3.4 cents to close at $1.394 a gallon. Heating oil rose 3.6 cents to close at $1.575 a gallon. Natural gas rose 3.2 cents to close at $2.683 per 1,000 cubic feet.
Landlords Strike Gold by Turning Basements Into Destinations "Most people think of underground Manhattan as a labyrinth of sewers, steam pipes and dank, lightless spaces ruled by rats and who knows what else—a realm where most folks fear to tread for anything other than a swift subway ride. Now a growing group of the borough's landlords hopes to change that." (Crain's New York Business)
Manhattan Church Brings in Norway Fund as Real Estate Partner "Lower Manhattan's Trinity Wall Street Episcopal Church reached an agreement in principle to bring in Norway's sovereign wealth fund as a partner for 11 of its office buildings in the borough's Hudson Square neighborhood. The church's governing body voted to proceed with the joint venture late Wednesday afternoon." (Bloomberg)
Dollar General Expects More Urban Locations "With potential opportunities for 13,000 new stores, Dollar General expects urban locations to become a bigger part of its expansion plans beginning in 2018, Todd J. Vasos, the company's CEO, told the Goldman Sachs Global Retailing Conference Wednesday. The company expects 40% to 45% of the stores it opens in the next few years to be in rural areas or satellite-city locations, about 30% of its store base is currently in metropolitan areas." (Supermarket News)
Blackstone the Right Fit for Big Strategic Buy "Several analysts said Tuesday they were not surprised that Strategic would be sold, although one said he thought the deal might go to Cascade. But he also noted that Blackstone has been very active this year with acquisitions and has deep roots in the hospitality sector with its majority ownership in Hilton Worldwide and other lodging companies like La Quinta Holdings Inc." (Commercial Property Executive)
Law & Policy—Framing EB-5 Reform "The clock is ticking for the EB-5 Immigrant Investors program. A looming Sept. 30 expiration date marks the first reauthorization opportunity since the program has grown into a vital capital source for commercial real estate. Since 2007, the number of regional centers arranging EB-5 deals has expanded from 11 to nearly 700." (Commercial Property Executive)
Multifamily Investment in U.S. Hits Record High Over Last Year "According to research from CBRE, investment in U.S. multifamily reached $127 billion for the year ending Q2 2015 – the highest four-quarter total in history and growth of 36% over the 12-month period. The total surpasses the mid-2000s peak of $100 billion achieved in the year ending Q2 2006. Investment in multifamily communities has been robust for several years and this trend continued during Q2 2015, with $30 billion flowing into the sector." (World Property Journal)
New Real Estate CEO on First Day: We Need More Women Execs "On Tuesday when Toby Bozzuto became chief executive of the Bozzuto Group, a home building empire his father co-founded 27 years ago, he laid out a number of plans. He wants to grow the company. He wants to continue expansion into other markets. And he wants Bozzuto to be a great place for nearly 2,000 employees. Before mentioning any of that, Bozzuto said one of his top priorities will be to address a shortage in the number of women in senior positions." (The Washington Post)
Haggen Files Chapter 11 to Reduce Store Count "Haggen said Tuesday it has filed for Chapter 11 bankruptcy protection in an effort to reorganize around its core profitable stores. The move comes less than a year after the company acquired 146 stores being divested by Albertsons and Safeway, including 100 stores outside its base in Oregon and Washington that put Haggen into California, Arizona and Nevada." (Supermarket News)
New York REIT Kicks Off "Non-Core" Sell-Off With $38M Deal "New York REIT's promised strategy to sell off "non-core assets" appears to be picking up steam after the New York City-focused real estate investment trust announced it agreed to sell a Brooklyn rental building, at 163 Washington Avenue in Clinton Hill, for $38 million." (The Real Deal)
Vacancies: Top 5 Worst Office Cities in the Country "A nationwide tech surge is driving office rents north, with prices expected to jump another 3.4% this year. Unsurprisingly, major cities like New York City, Washington, DC, and San Francisco see the lowest office vacancy rates with some markets in single digits. In secondary markets, however, landlords are finding it difficult to fill office space." (Bisnow)
US unemployment benefit applications dropped to 275,000 — Fewer Americans applied for unemployment benefits last week, keeping this key indicator of labor market health near historic lows. The Labor Department said Thursday that weekly applications for unemployment benefits dropped 6,000 to a seasonally adjusted 275,000. The four-week average, a less volatile measure, increased 500 to 275,750. Benefit applications had risen 11,000 in the previous week to 281,000. But even that temporary uptick left benefit claims, a proxy for layoffs, below the 300,000 mark. Applications have been below that level for the past six months, a stretch last seen 42 years ago.
Average US rate on 30-year mortgage inches up to 3.9 per cent — Average long-term U.S. mortgage rates inched up this week as financial markets awaited the Federal Reserve's crucial decision next week on interest rates. The subdued gains followed a sharp drop the previous week, as global markets continued to whipsaw amid economic disruption in China and uncertainty over the Fed's interest-rate policy. Mortgage giant Freddie Mac said Thursday the average rate on a 30-year fixed-rate mortgage edged up to 3.90 per cent from 3.89 per cent a week earlier. The rate on 15-year fixed-rate mortgages rose to 3.10 per cent from 3.09 per cent.
New York state OKs $15 minimum wage for fast-food workers — New York state will gradually raise the minimum wage for fast-food workers to $15 an hour — the first time any state has set the minimum that high. Gov. Andrew Cuomo's administration formally approved the increase Thursday — a move the Democratic governor announced at a labor rally with Vice-President Joe Biden. Cuomo said he will work to pass legislation setting a $15 minimum for all industries — a promise that comes as more and more cities around the country move toward a $15 minimum wage.