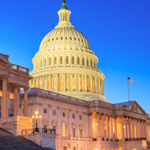 Real Estate Daily News Buzz is designed to give news snippets to readers that our (yet to be award winning) editors thought you could use to start your day. They come from various business perspectives, real estate, government, the Fed, local news, and the stock markets to save you time. Here you will find the headlines and what the news buzz of the day will be.
Monday, the Dow Jones industrial average fell 179.72 points, or 1.1%, to 16,330.47. The Standard & Poor's 500 index declined 24.23 points, or 1.2%, to 1,942.74. The NASDAQ composite lost 72.23 points, or 1.5%, to 4,756.72.
Benchmark U.S. crude oil fell 85 cents to close at $45.83 a barrel in New York. Brent Crude, an international benchmark, rose 16 cents to close at $49.08 a barrel in London. Wholesale gasoline rose 1.3 cents to close at $1.416 a gallon. Heating oil rose 1.8 cents to close at $1.532 a gallon. Natural gas rose 0.4 cents to close at $2.577 per 1,000 cubic feet.
Why Barrack, Sternlicht Joined Forces in U.S. Home-Rental Merger "By combining, Starwood Waypoint and Colony will gain ground on Blackstone Group LP, with its roughly 50,000 houses, and American Homes 4 Rent, the biggest publicly traded home-rental real estate investment trust, with more than 37,000 properties. They estimate cost savings of $40 million to $50 million and greater benefits from scale in places like Florida, where it will have about 10,000 homes." (Bloomberg)
Managers Expecting Lower Returns from Real Estate Sector "At this later stage in the real estate cycle, investors are even more selective in view of an expectation of lower returns in the future, which is adding further momentum to the mergers and acquisitions trend, real estate managers say. As the real estate investment cycle matures, Deutsche Asset & Wealth is recommending more of a portfolio weighting toward office and industrial." (Pensions & Investments)
It Looks Like the Next Recession Will Start in March 2019 "S&P 500 forward earnings is highly correlated with the US index of coincident economic indicators (CEI). The latter rose to another new record high during August. Previously, I have observed that based on the past five cycles in the CEI, the next recession should start during March 2019. That's not based on science, but rather on a simple average of the length of the previous expansions once the CEI had rebounded back to its previous cyclical peak." (Business Insider)
Trump, Bush Attack Tax Break, But Not GOP Lawmakers "Donald Trump and Jeb Bush might be against them, but advocates for the so-called carried interest tax break believe they're safe – for now. GOP lawmakers currently are showing no interest in including one of Wall Street's favorite tax breaks in looming budget negotiations, despite new pleas from Democrats and the opposition from perhaps the two most prominent Republican presidential candidates." (The Hill)
The Rent Crisis Is About to Get a Lot Worse "The number of U.S. households that spend at least half their income on rent—the "severely cost-burdened," in the lingo of housing experts—could increase 25 percent to 14.8 million over the next decade. More than 1 million households headed by Hispanics and more than 1 million headed by the elderly could pass into those ranks. Households shouldn't spend more than 30 percent of income on housing, by the general rule of thumb." (Bloomberg)
GE Capital Sheds Sizeable Mortgage Portfolio "GE Capital has sold a national portfolio of performing, sub-performing and non-performing mortgage loans with an unpaid principal balance totaling $2.3 billion, it was announced Monday by CBRE Capital Markets' National Loan Sale Advisory Group, which was the exclusive advisor to GE Capital. The portfolio consisted of 313 loans secured by more than 450 properties throughout the United States." (Commercial Property Executive)
Five Floors of Midtown Building Sell for $36 Million "A partnership between MRP Realty and Long Wharf Real Estate Partners has purchased a midtown office condo for $36.25 million. The pair is buying the 55,000-square-foot space at the base of a new 47-story residential condo property that real estate investor Joe Chetrit is constructing at 135 W. 52nd St. They are buying the space, which covers floors two to six and will have its own entrance and lobby on the ground floor." (Crain's New York Business)
InterContinental Share Price: Hotel Group Closes In On 1.9Bn Pound Acquisition "The InterContinental Hotels Group (LON:IHG) is closing in on a £1.9 billion deal to buy Canada-based rival Fairmont, the Sunday Times has revealed. According to inside sources cited by the newspaper, the blue-chip company is likely to seal the deal within weeks." (Invezz)
Westbrook, Invesco Eye Position in Huge Brooklyn Property "Westbrook Partners and Invesco Real Estate are among the investors bidding on a massive industrial building near the Brooklyn Navy Yard in a deal that could value the property north of $300 million. The institutional investors are vying for what is most likely a minority stake in 47 Hall Street, a 550,000-square-foot warehouse in Clinton Hill owned by partners Bruce Federman, Rubin Schron's Cammeby's International and Eli Fruchthandler , sources told The Real Deal." (The Real Deal)
King Street, Carlyle Invest in Beantown Suburb "The big boys bring the big bucks to Boston. A joint venture involving affiliates of King Street Properties and Carlyle Realty Partners VII L.P., have acquired 830 Winter St., a premier office/lab property in Waltham, Mass., and commercial real estate services provider HFF, helped the team close the deal by arranging approximately $74.2 million in first mortgage financing for the $104.2 million purchase." (Commercial Property Executive)
Groupon to cut 1,100 jobs, about 10 per cent of workforce — Groupon is cutting 1,100 jobs in the coming year, roughly 10 per cent of its workforce. The e-commerce and online deals company said in a blog post Tuesday that the cuts are mainly in its international business. Having already closed its operations in Greece and Turkey, Groupon said it is also leaving Morocco, Panama, the Philippines, Puerto Rico, Taiwan, Thailand and Uruguay. The Chicago company said it wants to focus its money and energy on fewer countries. (Chicago Tribune)
Microsoft Office update emphasizes collaboration — Microsoft has released a major update for Office, one of its most successful software products, with new features that reflect the company's effort to adapt to shifts in how people use computers and software. The updated versions of Microsoft's popular word processing, spreadsheet and email programs are heavy on collaboration tools that let people share information and work together online. Multiple people will be able to edit the same document simultaneously. As you start typing on a Word document, for instance, the letters immediately appear on your collaborator's screen with a flag showing you as the author. Competitors including Google have offered this feature in their online editing software, and Microsoft has had a version in the Web version of Office. Microsoft executive Jared Spataro said it's the first time it's available in the more powerful stand-alone product. (AP)
Coca-Cola: We spent $118.6 million on health efforts in 5 years — Coca-Cola disclosed Tuesday that it spent $118.6 million on health research and partnerships in the U.S. over the past five years, including funding for a group that was criticized for downplaying the role of sugary drinks in fueling obesity. The world's biggest beverage maker had vowed last month to be more transparent about the various health programs and messaging it funds. The pledge came after a New York Times story detailed the company's financial support for the Global Energy Balance Network. The story said the group promotes the idea that people are overly fixated on how much they're eating and drinking, rather than how much they're exercising. (ABC)
US rental home prices rise at slower pace in August — U.S. home rents rose at a slower pace in August, a downshift that may reflect the rise of apartment construction in many major cities. Median rents rose a seasonally adjusted 3.8 per cent from a year ago, off from the annual pace of 4.2 per cent in July, real estate firm Zillow said Tuesday. Rental prices are still climbing at a faster pace than average earnings, increasing the financial burden of housing and potentially delaying the accumulation of savings to buy a home. Rental increases tailed off in several metro areas in August. In Los Angeles, the pace slipped to 4.2 per cent from 4.8 per cent. Similar slowdowns were seen in Dallas, Philadelphia, Miami, Boston, San Francisco, Phoenix and Denver last month. (MSN)