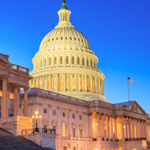 Real Estate Daily News Buzz is designed to give news snippets to readers that our (yet to be award winning) editors thought you could use to start your day. They come from various business perspectives, real estate, government, the Fed, local news, and the stock markets to save you time. Here you will find the headlines and what the news buzz of the day will be.
Thursday, the Dow Jones industrial average lost 78.57 points, or 0.5%, to 16,201.32. The Standard & Poor's 500 index fell 6.52 points, or 0.3%, to finish at 1,932.24. The NASDAQ composite fell 18.27 points, or 0.4%, to 4,734.48.
Benchmark U.S. crude rose 43 cents to $44.91 a barrel on the New York Mercantile Exchange. Brent crude, a benchmark for many international oils imported by U.S. refineries, rose 42 cents to $48.17 a barrel. Wholesale gasoline fell 1.6 cents to close at $1.365 a gallon. Heating oil rose 1.8 cents to close at $1.524 a gallon. Natural gas rose 2.2 cents to close at $2.591 per 1,000 cubic feet.
5 Dallas Real Estate Dynasties "Big D's most notable real estate family dynasties include a former presidential candidate, the 15th wealthiest family in the nation and "God's Realtor." Here's just a taste of the legacies they leave behind." (Bisnow)
Chicago Real Estate Firm Strikes Again in Seattle with $144M Buy "A Chicago company on Monday doubled down on Seattle's apartment market by paying $144 million for a new 27-story building called Dimension in the Belltown neighborhood." (Puget Sound Business Journal)
Multifamily Permits Fall Back "For the second consecutive month, multifamily permits came in below 500,000 units. That's after June permits hit a seasonally adjusted, annual rate of 1.343 million, which the highest level for the nation since July 2007." (Multifamily Executive)
Helmut Jahn Designing 86-Story South Loop Residential Tower "Architect Helmut Jahn is designing an 86-story South Loop residential tower that would resemble a stack of four tall boxes, with the widest at the top." (Crain's Chicago Business)
What Gap Could Do to Make Itself Fashionable Again "Since late March, investors have shown their displeasure with Gap's offerings, slashing the stock from its 52-week high of $43.90 per share to $31.70 at Tuesday's market close-a nearly 27.8% decline." (The Street)
Sometimes Bad News Is Good News for Investors "In a seemingly alarming trend that too often dominates business headlines, another company cheated. This time it's Volkswagen AG which has left more people shaking their heads wondering why. The effort the company put forth installing state-of-the-art software to allow cars to pass emission tests leaves the average person to wonder why the company couldn't just use that effort to do things the right way to begin with." (Seeking Alpha)
Book Sales Hang on as e-Books Wither "E-book sales have fallen dramatically in 2015, suggesting that the worst could be over for bookstores." (Fortune)
New York JV Reaps Rewards "Rewind to 2012, when joint venture partners New York Life Real Estate Investors, Prudential Real Estate Investors and Normandy Real Estate Partners shelled out $360 million on the acquisition of the Midtown Manhattan office tower at 575 Lexington Ave. Now, fast forward to today, and the partners have just sold the 745,000-square-foot property to Angelo, Gordon & Co. L.P. for $510 million." (Commercial Property Executive)
10 Most Outrageously Expensive Cities on Earth "The Big Apple is the most expensive city in the world, when you look at the prices of commonly consumed goods and services, as well as rents in the area, according to the Prices and Earnings 2015 report, released by UBS on Tuesday. While prices are high in New York, it's the rent that landed New York in the No. 1 spot — with a furnished two-room apartment costing an average of $4,620 (for the cost of one month's rent in New York, you could rent an apartment for 17 months in Sofia, Bulgaria)." (MarketWatch)
Go Midwest, Young Techie: Silicon Valley Too Pricey for Startups "Michael Hollman says he has a job offer from Amazon.com and just interviewed at Google. But he might ditch them both for Lincoln, Nebraska." (Bloomberg)
US new-home sales surge 5.7% in August to 7-year high — Buoyed by steady job gains and low mortgage rates, Americans purchased new homes in August at the fastest pace in more than seven years. New-home sales surged 5.7% last month to a seasonally adjusted annual rate of 552,000, the Commerce Department said Thursday. That is the strongest pace since February 2008, near the beginning of the Great Recession. Last month's increase followed an even bigger 12% jump in July, according to the government's revised figures. Healthy hiring and smaller price increases for new homes have finally begun pushing up sales, which were hammered during the Great Recession and recovered slowly even after the downturn ended in 2009. New-home sales have soared nearly 22% in the past year. (Seattle Times)
Average US rate on 30-year mortgages falls to 3.86 per cent — Average long-term U.S. mortgage rates declined this week following the Federal Reserve's decision to keep interest rates at record lows for now. Mortgage giant Freddie Mac said Thursday the average rate on a 30-year fixed-rate mortgage fell to 3.86% from 3.91% a week earlier. The rate on 15-year fixed-rate mortgages eased to 3.08% from 3.11%. Rates have stayed below 4% for nine straight weeks. (ABC)
Orders for US durable goods down 2% in August — Orders for long-lasting U.S. manufactured goods dropped in August with weakness in a key category that tracks business investment plans. Orders for durable goods fell 2% last month in contrast to July when orders had risen by 1.9%, the Commerce Department reported Thursday. A key category that serves as a proxy for business investment edged down 0.2 per cent last month after gains of 2.1% in July and 1.5% in June. The underlying demand for manufactured goods has been weaker this year as a strong dollar and China's economic slowdown have dragged down demand for American exports and big declines in oil prices have resulted in cutbacks in investment by energy companies. (Advisor Perspective)
Applications for US jobless aid tick up to still-low 267,000 — The number of Americans seeking unemployment benefits rose slightly last week yet remained at a low level consistent with solid job growth. Weekly applications for jobless aid rose 3,000 to a seasonally adjusted 267,000, the Labor Department said Thursday. The four-week average, a less volatile figure, declined to 271,750. Applications are a proxy for layoffs, and the low readings suggest Americans are enjoying solid job security. Steady economic growth has encouraged employers to hold onto the workers they already have and is spurring more hiring. The four-week average fell to a 15-year low last month. (US News)