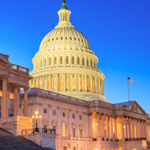 Real Estate Daily News Buzz is designed to give news snippets to readers that our (yet to be award winning) editors thought you could use to start your day. They come from various business perspectives, real estate, government, the Fed, local news, and the stock markets to save you time. Here you will find the headlines and what the news buzz of the day will be.
Friday, the Dow Jones industrial average rose 113.35 points, or 0.7%, to 16,314.67. The Standard & Poor's 500 index fell 0.9 points, or less than 0.1%, to finish at 1,931.34. The NASDAQ composite fell 47.98 points, or 1%, to 4,686.50.
U.S. crude rose 79 cents to close at $45.70 a barrel in New York, ending a choppy week of trading up 2.3%. Brent Crude, a benchmark for international oils used by many U.S. refineries, rose 43 cents to close at $48.60 a barrel in London. Wholesale gasoline rose 3.1 cents to close at $1.396 a gallon. Heating oil fell 0.1 cent to close at $1.523 a gallon. Natural gas fell 2.7 cents to close at $2.564 per 1,000 cubic feet.
RioCan to Buy Out 22 Properties from Kimco for C$715 Million "RioCan Real Estate Investment Trust will pay C$715 million ($533 million) to buy stakes in 22 properties from Kimco Realty Corp. as it unwinds its Canadian joint venture with the U.S. retail REIT. Under the terms of the deal, RioCan, Canada's largest REIT by market value, will also assume Kimco's share of the joint venture's debt, amounting to C$231 million." (Bloomberg)
Detroit Second in the Nation in Renter Price Expectations vs. Reality "A new study shows that Detroit renters end up paying 47 percent less than they expect for a two-bedroom apartment, and other metro Detroit cities ranked highly when a San Francisco-based website crunched data from 391 cities across the country. Apartment List, which is based in San Francisco and has more than 2.5 million monthly visits, says Detroit renters on the website put their budgets at $1,046 for a two-bedroom." (Crain's Detroit Business)
The Transactional Mayor Returns "After the 12-year mayoralty of billionaire Mike Bloomberg, whose wealth afforded him level of insulation from campaign donors, a more transactional style of politics has taken hold through an organization Mayor Bill de Blasio set up to promote his policy agenda. Since its inception on Dec. 12, 2013, the operation known as Campaign for One New York has accepted $3.87 million from dozens of real estate developers, unions and others who do business with City Hall." (Capital New York)
Dartmouth Endowment Gains 8.3% on Real Estate, Venture Capital "Dartmouth College, a member of the Ivy League, had an 8.3 percent endowment investment return in the year ended June 30, bringing the size of the fund to $4.7 billion. Real estate and venture capital were the primary contributors to the performance, Pamela Peedin, the college's chief investment officer, said in a statement Thursday. Venture capital alone generated a return of more than 30 percent, she said." (Bloomberg)
Liberty Property Trust to Construct $1B Campus in Camden "Liberty Property Trust plans to construct a $1 billion 'iconic skyline' along the Delaware River in Camden, N.J., that aims to become an integral component to the struggling city's revitalization. While the Malvern, Pa., real estate investment trust has owned office and industrial buildings in South Jersey, it has never invested in the city of Camden." (Philadelphia Business Journal)
John Kilroy's $1.5B Plan to Transform the West Coast "This could be the Golden Era of John Kilroy, as the mega-developer is in the process of seeing through several projects that will completely reshape the West Coast. Bisnow caught up with John and got the latest on some of the biggest developments he's working on in LA. John's got $1.5B invested in current project and tells Bisnow exclusively there are effectively no equity partners or debt involved." (Bisnow)
August Transaction Activity Recovers "After a 13% decline in July, apartment transactions recovered in August—posting a 12% year-year-over increase, according to a report from Real Capital Analytics (RCA). But, digging a little deeper, RCA noted that the sale of individual assets fell, pushing them down 16% year over year on sales of $6.4 billion. That was after individual sales had improved 12% in July." (Multifamily Executive)
Jeff Greene's Plan for Two 30-Story SoFla Towers  Faces Criticism "Billionaire real estate investor Jeff Greene has submitted plans for twin 30-story mixed-use towers in downtown West Palm Beach, but local industry insiders are offering doubts about the plan. Plans for the 829,000-square-foot project, at 550 North Quadrille Boulevard, include 410,000 square feet of Class A office space and a separate 200-room, 96,000-square-foot hotel with 84 residences." (The Real Deal)
Real Estate Creating 1 in 4 O.C. Jobs, Half of Previous Boom's Pace "The Orange County (Calif.) Register staffer Jonathan Lansner reports that 1 in 4 new jobs in the region are being created by real estate-related industries. By his count, real estate-related industries, including brokerages, construction, lending, design shops and janitorial firms, employed 237,400 workers last month, up 11,800 in a year—a change of 5.23%. Lansner figures that's about 24% of all the jobs created in the area over the past year." (The Orange County Register)
Public Storage Grows in North Dallas "Public Storage continues to build up its presence–literally–across the country with the opening of a newly constructed facility in Frisco, Texas, just outside of Dallas. Located on five acres at 8433 Legacy Dr., Public Storage's latest self-storage destination offers 1,000 units in a market that is a hotspot for young families. The property, clad in an upscale brick, is designed to blend in with the architecture of the neighborhood." (Commercial Property Executive)
EPA to change diesel tests to thwart Volkswagen-like cheating — The Environmental Protection Agency said Friday that it will launch sweeping changes to the way it tests for diesel emissions after getting duped by clandestine software in Volkswagen cars for seven years. In a letter to car manufacturers, the EPA said it will add on-road testing to its regimen, "using driving cycles and conditions that may reasonably be expected to be encountered in normal operation and use, for the purposes of investigating a potential defeat device" similar to the one used by Volkswagen. The testing would be in addition to the standard emissions test cycles already in place, the EPA said. (ABC)
Economy grew at 3.9% rate in April-June quarter — The U.S. economy grew at an even faster clip in the spring than previously estimated. But that growth likely slowed in the summer, held back by global headwinds and turbulent financial markets. The overall economy expanded at an annual rate of 3.9% in the April-June quarter, up from a previous estimate of 3.7 per cent, the Commerce Department reported Friday. The new-found strength came from additional gains in consumer spending, business investment and residential construction. The second quarter expansion in the gross domestic product, the economy's total output of goods and services, was a marked improvement from an anemic 0.6% increase in the first quarter when the economy was battered by a harsh winter. (USA Today)
Consumer sentiment falls to lowest level in nearly a year — Worries about the global economy pushed American consumers' spirits to the lowest level in almost a year, the University of Michigan reported Friday. The university's consumer sentiment index fell to 87.2 this month from 91.9 in August. The third straight monthly drop left the index with its weakest reading since October 2014. Richard Curtin, chief economist for the survey, said consumers are disturbed by signs of trouble in the Chinese economy, the world's second-biggest, and continued economic stress in Europe. (CNBC)
ConAgra CEO says cost-cutting likely to include layoffs — ConAgra employees will learn next week about upcoming changes that the company's chief executive said Friday likely will include jobs cuts and a shuffling of operations that could boost the company's presence in Chicago and lower it in Omaha. CEO Sean Connolly, who was in Omaha for a shareholders' meeting, said Omaha will continue to play a sizable role for ConAgra. The company has around 3,000 employees at the headquarters campus in Omaha, in Lincoln and across the Missouri River in Council Bluffs, Iowa. (WISH)
Volvo breaks ground on $500 million South Carolina plant — Volvo has broken ground on its first auto manufacturing plant in North America, and says workers at the $500 million plant will build a car still being designed in Sweden. Volvo North America CEO Lex Kerssemakers said Friday that the plant will build the company's new S-60 sedan as well as another model to be announced later. The plant about 30 miles northwest of Charleston will eventually be capable of making 100,000 cars a year. It's expected to employ about 2,000 workers during the next decade. It will also have a visitors' center so people can see how Volvos are designed, built and marketed. (Washington Post)