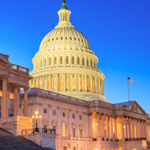 Real Estate Daily News Buzz is designed to give news snippets to readers that our (yet to be award winning) editors thought you could use to start your day. They come from various business perspectives, real estate, government, the Fed, local news, and the stock markets to save you time. Here you will find the headlines and what the news buzz for the day will be. The U.S. stock market finished slightly lower on Wednesday, adding to its losses so far this year. A survey on hiring did little to ease uncertainty about the health of the economy.
The Dow Jones industrial average fell 67.43 points, or 0.4%, to 16,351.25. The Standard & Poor's 500 index declined 9.54 points, or 0.5%, to 1,867.63. The NASDAQ composite slid 27.26 points, or 0.6%, to 4,307.19. Benchmark U.S. crude for April delivery dropped $1.09 to close at $100.03 a barrel on the New York Mercantile Exchange.
HOW INVESTORS MAY BE GETTING FOOLED BY BUYBACKS
NEW YORK (AP) — If you're puzzled why the U.S. stock market has risen so fast in a slow-growing economy, consider the stock buyback. Companies are increasingly engaged in massive stock buyback programs, which reduce the number of its shares in circulation by purchasing them from investors. Spreading earnings over fewer shares translates into higher earnings per share. It's a common practice but is one that has exaggerated the health of many companies. Critics say the obsessive focus on buybacks has led companies to put off replacing plant and equipment, funding research and development, and generally doing the kind of spending needed to produce long-term profits.
US HOUSE COMMITTEE INVESTIGATING GM RECALL
DETROIT (AP) — A congressional committee is investigating the way General Motors and a federal safety agency handled a deadly ignition switch problem. House Energy and Commerce Committee Chairman Fred Upton of Michigan says the National Highway Traffic Safety Administration received a large number of complaints about the problem during the past decade. But GM didn't recall the 1.6 million cars worldwide until last month. Ignition switches on older-model Chevrolet Cobalts and five other GM models can shift from the "run" position to "accessory" or "off" without warning, shutting off the engine and turning off power-assisted steering and brakes. The problem also can stop the front air bags from inflating in a crash. GM says 13 deaths and 31 crashes have been linked to the problem.
A BID OF $1.8 BILLION SUITS JOS A BANK JUST FINE
NEW YORK (AP) — It looks like the best suitor won. Men's Wearhouse Inc. said Tuesday that it's buying its rival Jos. A. Bank Clothiers Inc. for $1.8 billion to create the nation's fourth largest men's wear retail chain. The acquisition comes after months of the two chains publicly fighting over who would acquire whom. The company will pay $65 a share, a 5 per cent premium to Jos. A. Bank's Monday closing price of $61.83. Jos. A. Bank also said it's terminating its deal to acquire the parent company of Eddie Bauer, which sells rugged outerwear.
US EMPLOYERS POSTED MORE OPEN JOBS IN JANUARY
WASHINGTON (AP) — U.S. employers advertised slightly more jobs in January than in December, a sign that hiring should remain steady in coming months. The Labor Department said Tuesday that employers posted 3.9 million job openings, up 1.5% from December. That is still below November's nearly six-year high of 4.1 million, the first month that openings topped 4 million since March 2008. There are about 2.6 unemployed Americans, on average, for each open job, the report shows. That's close to the ratio of 2 to 1 that is typical of healthier economies.
SOUTH KOREA, CANADA REACH FREE TRADE AGREEMENT
SEOUL, South Korea (AP) — South Korea and Canada reached a free trade agreement Tuesday that the two governments hope will boost exports and investment. After more than nine years of negotiations, the two countries said they would remove tariffs on most goods within a decade of the pact taking effect. Canada agreed to eliminate tariffs on South Korean autos within two years of the deal being ratified. South Korea will reduce tariffs on Canadian beef over 15 years, according to South Korea's statement. The deal was announced after South Korean President Park Geun-hye held talks with visiting Canadian Prime Minister Stephen Harper in Seoul. It is Canada's first free trade agreement with an Asian nation.
CHINA PICKS OWNERS FOR 5 NEW PRIVATE BANKS
BEIJING (AP) — Ten companies have been picked to invest in China's first five privately owned banks, the industry's chief regulator said Tuesday. The banks, part of sweeping reform plans announced last year, will be expected to operate independently and according to market principles, according to the China Banking Regulatory Commission. No timetable or details of their intended size were given. Regulators announced last year Beijing would allow the creation of privately financed banks as part of efforts to make the economy more productive by giving market forces a bigger role. An overhaul of the state-dominated financial system is expected to be the core of what the ruling Communist Party bills as the most ambitious economic changes since the launch of market-style reform in 1979.
LABOR DEPARTMENT WANTS MORE 401(k) PLAN FEE DISCLOSURES
WASHINGTON (AP) — The Labor Department wants financial services companies that administer 401(k) retirement plans to do a better job explaining just what fees and expenses are attached to those plans. The rule would update one from 2012. Officials say many disclosure forms offered since then have become too lengthy, complex and confusing. The department says employers who offer such plans need a better "road map" of embedded charges and fees.
VALUE OF EUROPEAN LISTINGS HITS 10-YEAR AVERAGE
LONDON (AP) — In another sign that Europe's economy is turning the corner, a leading ratings agency found Tuesday that the value of new stock market listings more than tripled in 2013. Standard & Poor's said 13 billion euros ($16.6 billion) worth of new equity was floated last year, up from around 4 billion euros the year before. The agency expects the revival to continue this year, barring any economic or market shocks. S&P credited the advance on buoyant equity markets, pent-up demand from private equity owners and optimism over the European economy's prospects.
FDA APPROVES ELECTRIC HEADBAND TO PREVENT MIGRAINE
WASHINGTON (AP) — The Food and Drug Administration said Tuesday it approved a nerve-stimulating headband as the first medical device to prevent migraine headaches. Agency officials said the device provides a new option for patients who cannot tolerate migraine medications. The Cefaly device is a battery-powered plastic band worn across the forehead. Using an adhesive electrode, the band emits a low electrical current to stimulate nerves associated with migraine pain. Users may feel a tingling sensation on the skin where the electrode is applied. The device is designed to be used no more than 20 minutes a day by patients 18 years and older. No serious adverse events were connected with the device.
EUROPE WANTS ITS PARMESAN BACK, SEEKS NAME CHANGE
WASHINGTON (AP) — The European Union wants to ban the use of some names like Parmesan, feta and Gorgonzola on cheese made in the United States. The argument, made as part of trade talks, is that the American-made cheeses are shadows of the original European varieties and cut into sales and identity of the European product. For example, Europeans say Parmesan should only come from Parma, Italy, not the familiar green cylinders that American companies sell on store shelves. U.S. dairy producers, cheesemakers and food companies are all fighting the idea, which they say would hurt the $4 billion domestic cheese industry and endlessly confuse consumers.