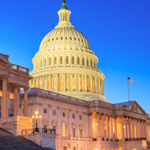 Real Estate Daily News Buzz is designed to give news snippets to readers that our (yet to be award winning) editors thought you could use to start your day. They come from various business perspectives, real estate, government, the Fed, local news, and the stock markets to save you time. Here you will find the headlines and what the news buzz for the day will be.
Wednesday, the Dow Jones industrial average fell 27.55 points, or 0.2%, to 17,635.39. The Standard & Poor's 500 index slipped 3.92 points, or 0.2%, to 2,040.24. The NASDAQ composite declined 9.85 points, or 0.2%, to 4,849.94.
Benchmark U.S. crude fell 12 cents to close at $48.17 a barrel in New York. Brent crude, a benchmark for international oils used by many U.S. refineries, rose $1.15 to close at $57.54 in London. Wholesale gasoline rose 0.8 cent to close at $1.826 a gallon. Heating oil rose 0.7 cent to close at $1.820 a gallon. Natural gas rose 9.2 cents to close at $2.824 per 1,000 cubic feet.
SIMON MACERICH DEAL MAY NOT BE GOOD FOR RETAILERS
If Simon Property Group's proposed acquisition of Macerich Co. goes through, some think it might hurt retailers. "I don't think the average person will see any impact from this. I think the real impact is probably to merchants," said Mark Stapp, a professor of Real Estate Practice at the W.P. Carey School of Business at Arizona State University. "Merchants lose bargaining power when you consolidate." Simon Property Group (NYSE: SPG) publicly announced its desire to buy out Santa Monica-based Macerich (NYSE: MAC) Monday, offering Macerich stockholders $91 per share. Macerich said its board of directors will review the proposal with its financial and legal advisors. It would give Simon a lot of leverage when it comes to negotiating in the Valley," Roberts said. But as a local retailer, Roberts is not too worried about his own business. Macerich owns La Encantada at Sunrise and Campbell in Tucson.
H&M CLOTHING OPENING NEW STORED IN GLENDALE & GILBERT
GLENDALE - Clothing retailer H&M is opening two new stores in the Valley. The retailer announced Monday that it will open a new store at the Arrowhead Towne Center in Glendale. It is expected to open during fall 2016. Another location is set to open at San Tan Village in Gilbert in 2016, too.The company is looking to fill positions for both stores.
KOHL'S IS TOPS FOR CLOTHES SHOPING IN PIPER JAFFRAY SURVEY
Boston – Kohl's will be pleased to hear that women love shopping for clothes there. According to a new survey from Piper Jaffray, a leading 12% of female consumers selected Kohl's as their preferred clothing brand/store/website for spring 2015. Macy's took second place with 9%, followed by J.C. Penney and Wal-Mart (7%) and Amazon (5%). Kohl's has taken the top spot in Piper Jaffray's biannual survey since fall 2013. Amazon was the most popular new brand/store/website women are starting to buy clothes from by a wide margin (13%) compared to second-place Kohl's (5%). Amazon also held the top spot in fall and spring 2014, although Kohl's was number one in this category in fall 2013. Other leading new clothes retailers included Wal-Mart (3%), Macy's (2%) and Zulily (2%).
NEIMAN MARCUS BOOSTED SALES Q2 FROM GERMAN ACQUISITION
Dallas -- Neiman Marcus Group swung to a profit in the second quarter, helped by a 15% increase in online sales and its acquisition of Germany luxury online retailer MyTheresa. The upscale retailer reported a profit of $27.8 million in the quarter ended Jan. 31, compared with a loss of $84.0 million in the year-ago period. Revenue grew to $1.52 billion from $1.43 billion in the prior-year period. Same-store sales and online sales rose 5.6%. It was the first quarter to include MyTheresa, which Neiman Marcus acquired in fall 2014. The Munich, Germany-based company had sales of $35.8 million in the second quarter.
SPECIALTY DRUGS SAVE LIVES, COME WITH DAUNTING PRICE TAGS
Roughly 5 million people in the U.S. rely on a growing class of medications known as specialty drugs — advanced medicine for complex conditions such as hepatitis C, juvenile arthritis and multiple sclerosis. Doctors hail many of these therapies as breakthroughs, since they can conquer or control diseases that were once almost untreatable. But they can cost more than $80,000 for a single course of treatment and bury patients in debt, even those with insurance. Patient advocates expect the problem to worsen as insurance coverage shrinks and use of specialty treatments grows.
HERE'S WHY THE EURO'S TUMBLING
The euro is notching one milestone after another as it drops against major currencies. On Wednesday, it hit a 12-year low against the dollar and many think its descent has further to go. The main reason for the fall is that the European Central Bank has cut interest rates and started creating more euros to put into the financial system. Meanwhile, the Federal Reserve's policies are bolstering the dollar.
FLYING CARS, ROBOT PETTING ZOO: IT'S SOUTH BY SOUTHWEST TIME
The most outlandish ideas of the future and tech trends shaping the world today will be in focus as the freewheeling South by Southwest Interactive Festival kicks off Friday. The annual Austin, Texas gathering has a looser reputation than bigger tech conferences like the Consumer Electronics Show in Las Vegas and the Mobile World Congress in Barcelona, even as it has become more corporate in recent years. This year top speakers will tackle how to bring ideas that might seem like science fiction to the real world. For example, Google's Astro Teller will discuss making some of the company's most ambitious projects, like self-driving cars, a reality.
RUSSIAN AUTO MARKET COLLAPSING, BUT LUXURY CARS STILL A MUST
MOSCOW (AP) -- Russia's auto market is in freefall. As financial turmoil in the country makes cars more expensive by the day, demand for many brands has almost evaporated. Sales fell 38% in the year to February, with mid-market brands like Ford plummeting 78%, eating into earnings and threatening production. Only luxury cars are still holding up as richer Russians count on them as status symbols.
MEAT INDUSTRY FIGHTS NEW DIETARY PROPOSAL
WASHINGTON (AP) -- Meat companies have tried to rehabilitate an image tarnished in recent years by health and environmental concerns. Now the industry is swiftly and aggressively working to discredit a proposal for new dietary guidelines that recommends people eat less red and processed meat. The proposal last month by a government advisory committee also relegates the health benefits of lean meat to a footnote to the main recommendations.
FED ORDERS BofA TO RESUBMIT DIVIDEND, BUYBACK PLANS
WASHINGTON (AP) -- Bank of America must resubmit its plans to raise dividends or buy back stock, the Federal Reserve has ordered, citing weaknesses in the bank's planning processes. The Fed announced the decision Wednesday as part of its "stress tests" — an annual check-up of the nation's biggest financial institutions. This year, 31 banks were tested to determine if they have large enough capital buffers to keep lending through another financial crisis and severe economic downturn. The central bank is also barring U.S. divisions of two European banks from paying any dividends, saying their planning for financial risks is inadequate. Those divisions belong to Germany's Deutsche Bank and Spain's Santander. The remaining 28 banks can raise dividends or buy back shares.
MICHIGAN PAYING THE PRICE NOW FOR TAX PLAN TO SAVE BUSINESS
LANSING, Mich. (AP) -- Auto companies and others are cashing in hundreds of millions of dollars in Recession-era tax credits a year, cutting deeply into state revenues at a time when budgets should be flush with a rising economy. Especially distressing to state officials is the suddenness and uncertainty of the financial impact.
APPLE REOPENS iTUNES, APP STORES AFTER LENGTHY OUTAGE
SAN FRANCISCO (AP) -- Apple has restored service to its widely used iTunes and app stores after a rare breakdown Wednesday. The outage vexed the iPhone and iPad maker for more than five hours, disrupting some of the world's most widely used and profitable services and frustrating millions of music lovers and mobile device owners around the world. Access came back in the late afternoon, Eastern time, according to status updates posted by Apple Inc. While they were locked out, exasperated Apple users vented in social media and online forums.
FTC SUES DIRECTV, ALLEGES HIDDEN FEES AD DECEPTIVE ADS
WASHINGTON (AP) -- The government is taking the nation's biggest satellite TV provider to court, accusing DirecTV of misleading millions of consumers about the cost of its programming. The Federal Trade Commission said Wednesday that its complaint charges DirecTV Inc. with deceptively advertising a discounted 12-month programming package. Consumers weren't clearly told that the package requires a two-year contract, the commission said. The advertising, the FTC said, did not make clear that the cost of the package would increase by up to $45 more per month in the second year and that hefty early cancellation fees — up to $480 — would apply.
CATALOG RETAILER L.L. BEAN TO TRIPLE STORES BY 2020
FREEPORT, Maine (AP) -- L.L. Bean, known for selling its trademark boots via catalog for more than a century, plans to make a bigger push into brick-and-mortar retail by more than tripling the number of locations over the next five years, officials said Wednesday. The company will open four stores this year and has a goal of "at least 100" by 2020, President and CEO Chris McCormick told workers in a memo Wednesday. The company is coming off five years of increasing revenue.
STAPLES B-2-B DIVISION LAUNCHES PRINT TO STORE
FARMINGHAM, Mass.- Staples Advantage, the business-to-business division of Staples, Inc., today launched Print-to-Store, enabling customers to order print jobs through staplesadvantage.com and pick them up at their closest Staples store. Print-to-Store leverages Staples retail network to extend the convenience and flexibility of an omnichannel shopping experience to all Staples Advantage customers. Available at all Staples stores that offer Copy and Print services, Print-to-Store makes it easy for employees to order print jobs from any location while providing procurement departments greater visibility into what is being printed and helping to control spending. Print- to- Store offers telecommuters the flexibility to use their Staples Advantage accounts to submit print jobs, which can be picked up at the nearest retail location. Staples Advantage's streamlined billing means workers don't have to worry about paying in-store or submitting expenses for reimbursement. According to a Staples Advantage survey of procurement professionals, only 28% of respondents said they consider their office's telecommuters when planning their budget, meaning the vast majority of telecommuters may be out of sight and out of mind.