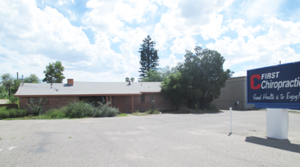 Tucson, AZ – Recent sale transactions for commercial land, and retail properties reported by CBRE, Chapman Lindsey and Realty Executives in Tucson:
CFT NV Development LLC purchased 1.15 acres of land on the northeast corner of Sahuarita Road and Rancho Sahuarita. Jesse Peron and Pete Villaescusa of CBRE represented the buyer. Dave Hammack of the Volk Company represented the seller, Rancho Sahuarita XX LLC, in the transaction. The Purchase price was $950,000 ($19 PSF).  See RED NEWS story Aug. 30th
L&J Investment III purchased 1.51 acres of land at 2533 & 2549 W. Poppy Avenue in Tucson. Tim Healy and Bob DeLaney of CBRE represented the sellers, Deanna Kilgour and Mark Smith, in the transaction. The purchase price was $200,000 ($3.00 PSF).
Ray Gallegos purchased a 5,156-square-foot retail building at 4756 E Speedway Blvd. in Tucson for $175,000 ($34 PSF) in an all-cash transaction. A former Tattoo Parlor was sold by Commerce Bank of Arizona in an REO sale and will now undergo a complete rehab for approximately $40,000. James Marian, CCIM, of Chapman Lindsey Real Estate Services and Juan Teran, CCIM, with Realty Executives Tucson Elite handled the transaction
C&S Lock and Security purchased a 1,755-square-foot free standing building at 1435 W. Prince Road.  Michael Laatsch of CBRE represented the seller, Dr. Robin O'Neal, in the transaction. The Purchase price was $155,000 ($88 PSF).
To learn more, see RED Comps and to find more properties available see the RED Listing Registry.