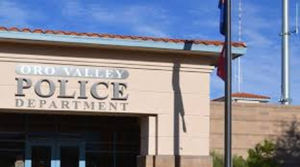 Oro Valley, Arizona  – The Town of Oro Valley has hired a professional recruitment firm to conduct a nationwide recruitment process for the Town's next Chief of Police. After 20 years of service with the Oro Valley Police Department, Chief Danny Sharp plans to retire this February, and efforts are already underway to recruit his successor.
After researching recruitment options, Town Council found that many public safety agencies open the process both internally and externally in order to cast the widest net possible; therefore, Council decided to hold a nationwide recruitment process. This process does not exclude internal candidates; rather, all qualified candidates within the Oro Valley Police Department who choose to apply will also be considered.
Oro Valley has a long-held reputation for public safety and has garnered such accolades as "Safest City in Arizona," "One of America's 10 Safest Suburbs," and "Best Place in Arizona to Raise Kids." Since public safety is foundational to the quality of life in Oro Valley, the decision of whom to hire as the next Chief of Police is a priority of the Town Council.
Unlike most of the staff positions which report to the Town Manager, the Chief of Police reports directly to Town Council. For that reason, Council has been very involved in the process and, according to Town ordinance, will make the final selection. That selection will only be made after a nationwide recruitment process is conducted with the help of The Novak Consulting Group.
The Novak Group specializes in local government consulting and executive search services with nearly 20 years' experience. They have completed more than 150 searches, successfully working with organizations to identify and retain ideal candidates who meet each organization's unique needs and expectations.
The following are a few highlights of the Novak Group's recruitment process that may be of interest to Oro Valley residents:
The Novak Group conducted interviews with each member of Town Council, Chief Sharp, OVPD command staff, the Town Manager, members of senior management, the Fraternal Order of Police, the Oro Valley Police Officers Association and others to help the consultant better understand the unique values, characteristics and needs of Oro Valley, and to create a process and job brochure tailored specifically for Oro Valley.
A community survey was conducted to gather public input for consideration. This input will assist the Novak Group and Town Council in gaining a better sense of residents' expectations for the next Chief as candidates are evaluated. A summary of that feedback will also be provided to the finalists, ensuring the successful candidate understands the priorities of the community when they begin their new role.
The consultant opened the search nationally on November 1 and will begin their pre-screening process in mid-December, presenting only fully qualified candidates to Council for consideration in early January. It is expected this pool of initial applicants will be approximately 8 to 12. Then based on Council's direction, that pool will be finalized to a list of candidates who will be invited for in-person interviews. That interview process will include, among many things, real-world exercises that reflect scenarios that may be challenges for Oro Valley's next Chief of Police. All interviews and Council candidate deliberations will be held in Executive Session.
Lastly, with the assistance of the consultant, Council will select the top candidate. It is anticipated that this selection will be made by late January, and that decision will be made via Council vote in an open, public meeting.