Reid Hoge Joins Rio West Development & Construction in Tucson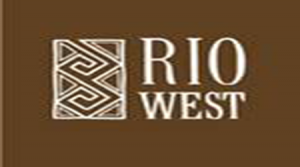 Tucson, Arizona — Rio West Development & Construction, Inc. is pleased to announce the addition of Reid Hoge, son of Walter Hoge. Reid will be operating in both a financial and project management capacity and will be a key player in all aspects of operating the company. Reid is a CPA and brings a tremendous resume of business experience to the team.
Since graduating from the University of Arizona, where Reid graduated Magnum Cum Laude with a BS and Masters in Accounting, he was most recently a Corporate Accounting Manager at Viasat (VSAT), a publicly traded global broadband and communications company headquartered in Carlsbad, CA. He managed teams in their financial reporting and cost accounting departments. Prior to joining corporate accounting, Reid was employed by Ernst & Young and attained the level of Audit Manager, while serving in both their Phoenix and San Diego offices. His audit client base included Alliance Residential, Retail Opportunity Investments Corporation (ROIC), Newland, Southwest Value Partners, and Westcore Properties.
Rio West is a Tucson-based licensed general contractor and development company. Founded in 1994 by brothers Walter & Brad Hoge, the company specializes in all aspects of commercial construction and development in the Tucson and Phoenix markets for more information, visit http://www.riowestinc.com/
Contact Reid at: RHoge@riowestinc.com