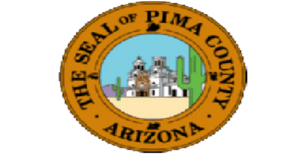 COVID-19-impacted rents paid directly to landlord/property owner. Must apply by Nov. 30.
Pima County, Arizona – CARES Act funding is still available for up to 400 more Pima County households negatively affected by COVID-19 and currently behind on their rent. Tucson-based nonprofit, Community Investment Corporation (CIC), is administering $3.625 million of eviction prevention funding provided by Pima County. Funding for this program is set to expire on November 30. Residential landlords and property owners can be paid directly for rent in arrears as far back as March 2020. Both tenant and landlord/property owner must complete an application and submit required documentation. This unique program allows either landlords/property owners or tenants to initiate the application process online at www.pimaep.com or by calling 831-292-4308. Qualifications include but are not limited to:
Tenant lives in Pima County
Tenant is at risk of eviction for nonpayment of rent
Tenant has experienced a financial hardship due to COVID-19
Monthly rent can be no higher than $2,000
Landlord agrees to Eviction Payment Plan with renter, which includes:

Waiving late fees or interest payments on late rent
Commitment not to further pursue eviction during period covered by assistance
The Pima Eviction Prevention program is working with multiple social service agencies to expedite cases, pay rents and prevent the community impacts of mass evictions that could follow the end of the CDC's current Eviction Moratorium. The program will also prevent the negative impacts and credit effects that eviction rulings have on an individual's record. While, by law, no evictions are allowed for nonpayment of rent during the CDC Eviction Moratorium that is in place through the end of 2020, tenants are still responsible for the back rent they have already and continue to accrue.
"I can't thank you enough. I am so moved to have received help, and you have saved me from being homeless," shared Marika B., a tenant supported by the program, "I am grateful and I hope that each and every one of you know that I am beyond words to know how exactly I can thank everyone involved in helping me avoid eviction."
"My tenants lost their primary source of income due to COVID and were unable to pay for 6 months. It was incredibly stressful for my tenants and me until the program was announced," said one landlord who help her tenants start the application process,  "The paperwork process was faster and easier than I expected and the agency I worked with, FHR, was diligent and terrific."
In order to access these funds, landlords or property owners must attest to intent to begin eviction proceedings when the state and/or national eviction moratoriums are lifted.