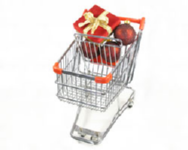 New York — Retailers making headlines with store expansion plans include new players as well as global powerhouses. Just in the starting gate is Fresh Thyme Farmers Market, a new specialty grocery format featuring value-priced healthy and organic offerings. The company plans to open over 60 stores throughout the Midwest during the next five years.
Fresh Thyme Markets will open its first store this spring, in Mt. Prospect, Ill., followed by eight more openings, spread out between Illinois, Indiana, and Ohio, by year-end. The company, headed up by Chris Sherrell, the former CEO of Sunflower Farmers Market, will enter Michigan, Missouri, Wisconsin, and Minnesota in 2015.
In other news, Walmart generated big buzz with the news that it is doubling the projected growth of its small-store format which operate under the Walmart Neighborhood Market and Walmart Express banners. The chain has increased its growth target to 270 to 300 units.
Other retailers making news on the expansion front include:
• Ashley Furniture HomeStore, the largest furniture retailer in the U.S., recently celebrated the opening of its 500th store in Longview, Texas. The company, whose sales exceeded $3 billion in 2013, has 50 additional HomeStore openings on tap in 2014.
• Tim Hortons announced plans to open 300 new U.S. locations by 2018. The Canadian fast-casual restaurant chain also plans to expand globally.
• Stein Mart plans to open 10 stores this year, the company's largest store expansion since 2007.
• Lumber Liquidators expects to open a total of 30 to 40 locations and remodel of a total of 25 to 35 existing stores, all in the "store of the future" format.
• Hobby Lobby announced it will open 70 U.S. stores in 2014, for a total of 625 locations nationwide. As part of its expansion, the arts and crafts retailer will enter the states of Vermont and Oregon.
• Conn's expects to open 15 to 20 stores in its current fiscal year.
• Uniqlo is expanding into Southern California. The Japanese apparel giant will open its first stores in the region this fall, at the Beverly Center in Los Angeles and South Coast Plaza in Costa Mesa.
Uniqlo announced it will open an additional location in Northern California, at the Sunvalley Shopping Center in Concord, and a store at Stamford Town Center, Stamford, Conn.