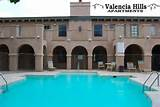 Valencia Hills Apartments LLC of Reno, NV (Ernest Tschannen) transferred the 112-units at Valencia Hills Apartment, formerly known as Valencia Hills Apartments at 3550 W Valencia, Tucson 85746 to a National Safe Harbor in Tempe as part of a 1031 reverse exchange back on March 4.On August 27, the reverse exchange was completed with Bridgeview Partners of Tempe, AZ taking possession of the property for $2.8 million, or $25,000 per unit.  The property has been rebranded to Tierra Hills Apartments since the transfer.
The 67,256 square-foot property consists of six, 2-story, garden style apartment buildings situated on a 3.4-acre lot.
The property had 15 years of continuous ownership and the new owner, Bridgeview Partners is an affiliate of Mabry Management Company, Inc. of Torrance, CA. Bridgeview assumed the existing financing for property.
Danny Lee and Neil Sherman of Sperry Van Ness of Phoenix handled the transaction representing both the buyer and seller.
"The property is just three miles east of Casino Del Sol, a major attraction offering a full resort, spa and casino," Sherman said. "The buyer already had a presence in the Tucson market, and was looking to add to those holdings."
Northstar Management of Tucson is the leasing and property manager for the property.
Northstar can be reached at (520) 885-8590. Lee and Sherman should be contacted at (480) 425-5500.
For previous story CLICK HERE. Login for additional subscriber information.