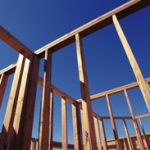 TUCSON, Arizona – Richmond American Homes - Tucson Division has backhoes and bobcats ready. The number of finished lots available in submarkets that buyers desire is dwindling fast, and developing raw land—which became a lost art for many builders during the recession—is now a real necessity for growth-minded companies like Richmond.
Richmond American ran circles around other home builders this quarter in metro Tucson. Out of 490 total lots sold in the quarter to home builders, Richmond bought over 50% or 249 lots, with D.R. Horton second having acquired 145-lots and Lennar third with 68-lots.
Tucson home sales along with prices continue to rise as they have over the past four years amid ever-tightening supply and a shortage of buildable lots. Fears that higher home mortgage rates this year would keep buyers away appear to have been overblown. But now, a new test to home builders will be the almost non-existent finished lots.
Not to be left short, Richmond has continued growth on all fronts, buying platted lots, developing them and selling homes as quickly as they can be built in most communities.
Richmond will have three brand-new communities to their credit later this year. La Estancia's 99-lots in the Vail area, Santa Rita III with 68-lots also in the Vail area,  and a third new community that closed on March 31st at Vahalla Estates.
Vahalla Estates is a new subdivision consisting of 65 lots, located at the southeast corner of Valencia Road and Vahalla Road in the western submarket of Tucson.  Lot sizes are mostly 50'x 120' at Vahalla Estates.
Ben and Adam Becker of CBRE Tucson represented the home builder and the seller, Heater Investments, Inc. (Joe Heater, manager) in the transaction. The purchase price was $617,500 ($9,500 per platted lot).
Another 17-lots recently purchased by Richmond were at Eagle Crest Ranch, located in Pinal County, just over the border. Richmond is closing out this master community with its final 38-lots.  The purchase price for the 17-lots was $824,500 ($48,500 per finished lot) with an option for the remaining 21-lots later.
Dan Feig and Aaron Mendenhall of Chapman Lindsey in Tucson handled the transaction.
In January, Richmond American debuted Santa Cruz Meadows in Sahuarita, a beautiful collection of ranch-style homes with personalized options. And Linda Vista Heights in northwest Tucson that celebrated its grand opening in March.
Linda Vista Heights, Eagle Crest and Santa Cruz Meadows each with four or more floor plans offer 3-5 bedroom homes from the $200s.
A growing shortage of buildable lots for new homes will push up home prices in many U.S. markets. That's the word from the National Association of Home Builders (NAHB), which says the availability of new-home lots is at a historic low, just as U.S. home builders are feeling more optimistic about their sales prospects than they have been since the high-flying days of the housing boom.
To learn more, see RED Comp #4702.